Serum S-100β Elevated in Septic Shock Patients with Delirium
By Labmedica International staff writers
Posted on 30 Aug 2018
A high prevalence of delirium is observed in sepsis, yet specific markers for this brain dysfunction in sedated patients are still lacking. Cytoplasmic low molecular weight calcium-binding protein, S-100β, is a commonly used nonspecific marker for brain injury.
S-100β is glial-specific and is expressed primarily by astrocytes, but not all astrocytes express S-100β. It has been shown that S-100β is only expressed by a subtype of mature astrocytes that ensheath blood vessels and by NG2-expressing cells. Increases in S-100β levels have been evaluated whether there is an association in patients with delirium.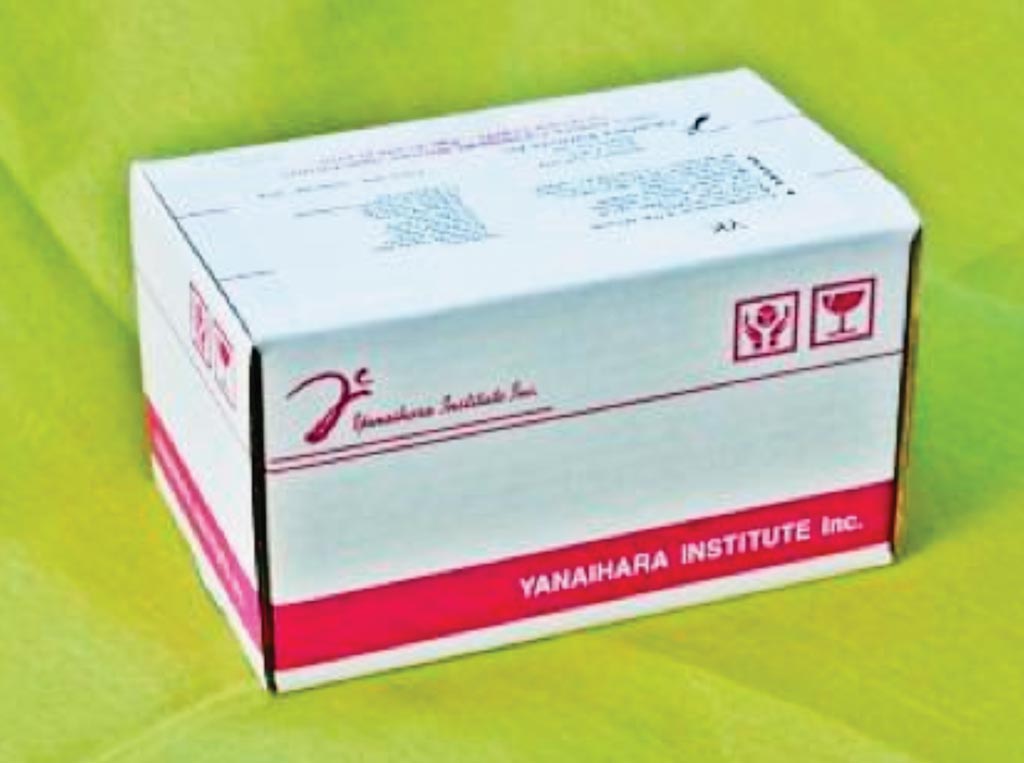 Scientists at the University of Oulu (Oulu, Finland) carried out an observational study included 22 patients with septic shock. Delirium was assessed by the Confusion Assessment Method (CAM) score for use in intensive care unit patients (CAM-ICU). Blood samples were obtained to measure inflammatory biomarkers: C-reactive protein (CRP), Procalcitonin (PCT), interleukin-6 (IL-6), IL-17, Tumor necrosis factor-alpha (TNF-α) and cerebral biomarkers such as S-100β, neuron-specific enolase (NSE), and two others. Patients were categorized according to the presence of delirium.
The scientists found that delirium was present in 10/22 of the patients (45.5%). Serum S-100β levels were above the laboratory cutoff value of 0.15 μg/L in 13/22 (59.1%) of the patients. The odds ratio for risk of developing delirium in cases with an S-100β greater than 0.15 μg/L was 18.0. Patients with delirium had higher plasma levels of IL-6 compared to those without; 138.3 pg/mL (range: 28.0-296.7) versus 53.6 pg/mL (range 109.3-505). There was a positive correlation between S100-β and IL-6 levels. Delirium patients had higher SOFA scores; 10 versus 7.
The authors concluded that delirium in septic shock was associated with an elevated protein S-100β when using a laboratory cutoff value of 0.15 μg/L and with more severe organ dysfunction during the ICU stay. The study was published on August 5, 2018, in the journal Acta Anaesthesiologica Scandinavica.
Related Links:
University of Oulu