IgM Antibodies Improve Risk Stratification for Antiphospholipid Syndrome
By Labmedica International staff writers
Posted on 08 Aug 2018
The antiphospholipid syndrome (APS) is an autoimmune hypercoagulable state and is characterized by thrombosis and/or pregnancy morbidity with the persistent presence of antiphospholipid antibodies (aPL).
Laboratory criteria include aPL detection by lupus anticoagulant (LAC), anti‐β2glycoprotein I (aβ2GPI) and anti‐cardiolipin (aCL) IgG/IgM antibodies. Although all aPL have the same value in the Sydney classification criteria, the clinical and diagnostic relevance of IgM aPL in APS has been debated and data on the issue has been inconclusive.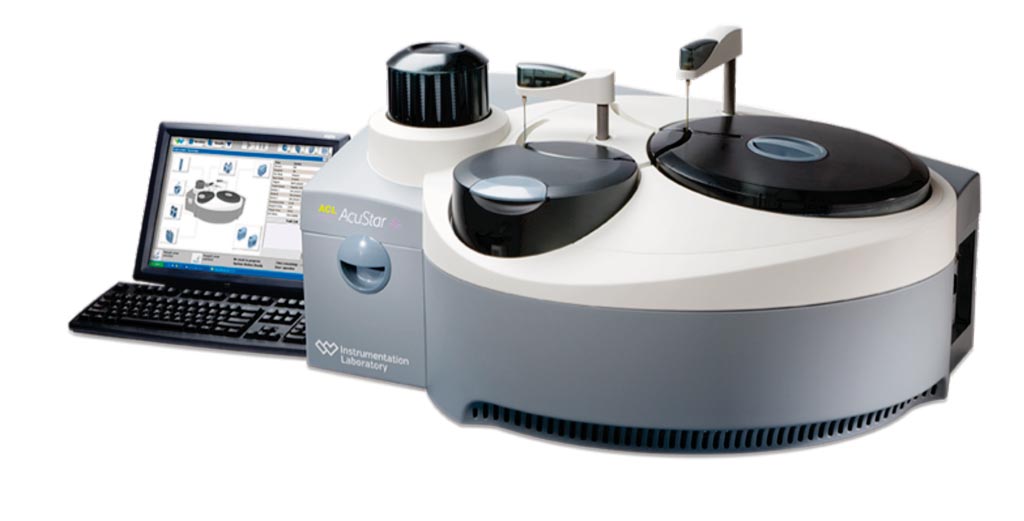 A team of scientists collaborating with their colleagues at Maastricht University Medical Center (Maastricht, the Netherlands) analyzed data on 1,068 patients from eight participating centers in Europe. Of the patients, 259 had APS-associated thrombosis, 204 had thrombosis but were negative for APS antibodies, 122 had obstetric APS, 33 had obstetric complications but no APS antibodies, 196 had an autoimmune disease other than APD, 194 were controls referred for APS testing but for reasons other than obstetric or thrombosis, and 60 had unspecified status.
The team used four commercially available solid phase assays; the results showed that LAC, IgG, and IgM antibodies had significant odds ratios for thrombosis and/or pregnancy morbidity, regardless of the assay used. However, in general, IgG positivity is more strongly correlated with thrombosis and pregnancy morbidity than IgM positivity. LAC positivity was independently correlated with thrombosis and/or pregnancy morbidity, isolated IgM positivity (with negative LAC results) did not have a correlation on any of the assays, while isolated IgG positivity showed a correlation on two of the four platforms.
The addition of IgM to the LAC-IgG panel did add value in thrombotic and pregnancy morbidity risk stratification, improving the odds ratio on the ACL AcuStar test for pregnancy morbidity from 2.9 to 5.1 and on the QUANTA Lite ELISA test, from 4.8 to 10.3. However, assessments of patients with thrombosis and/or pregnancy morbidity showed that IgM titers were not higher in those patients compared with controls on three of the four assays. As part of the full aPL panel, aCL and aβ2GPI IgM correlate significantly with thrombosis and/or pregnancy morbidity. The data suggest that detection of LAC and IgG aPL is sufficient for the identification of APS patients. Triple positivity for the IgG, but not IgM isotype can improve risk stratification in APS patients.
Walid Chayoua, PhD, a biochemist and a co-author of the study, said, "With the current antiphospholipid panel, aCL and anti‐β2glycoprotein I IgM antibodies do not have an added valued in the diagnosis of antiphospholipid syndrome. However, aCL and anti‐β2glycoprotein I IgM positivity are of added value in risk stratification for both thrombosis and pregnancy morbidity. All aPL included in the aPL panel are significantly correlated with thrombosis and pregnancy morbidity, independent of the isotype and solid phase assay." The study was presented at the International Society on Thrombosis and Haemostasis (ISTH) 64th Annual Scientific and Standardization Committee (SSC) Meeting, held July 18-21, 2018, in Dublin, Ireland.
Related Links:
Maastricht University Medical Center