Melanoma Biomarkers Predict Checkpoint Blocker Response
By Labmedica International staff writers
Posted on 03 Aug 2018
The outlook for patients with advanced melanoma has dramatically improved in recent years because of drugs known as immune checkpoint inhibitors, which mobilize the immune system to attack cancer. These drugs block checkpoint molecules that act as brakes on the immune system and unleash immune defenders such as T cells to recognize and attack cancer.
Combination anti–cytotoxic T lymphocyte antigen 4 (CTLA-4) and anti–programmed cell death protein 1 (PD-1) therapy promotes antitumor immunity and provides superior benefit to patients with advanced-stage melanoma compared with either therapy alone. Currently, there is no way to predict response to anti–CTLA-4 cancer immunotherapy.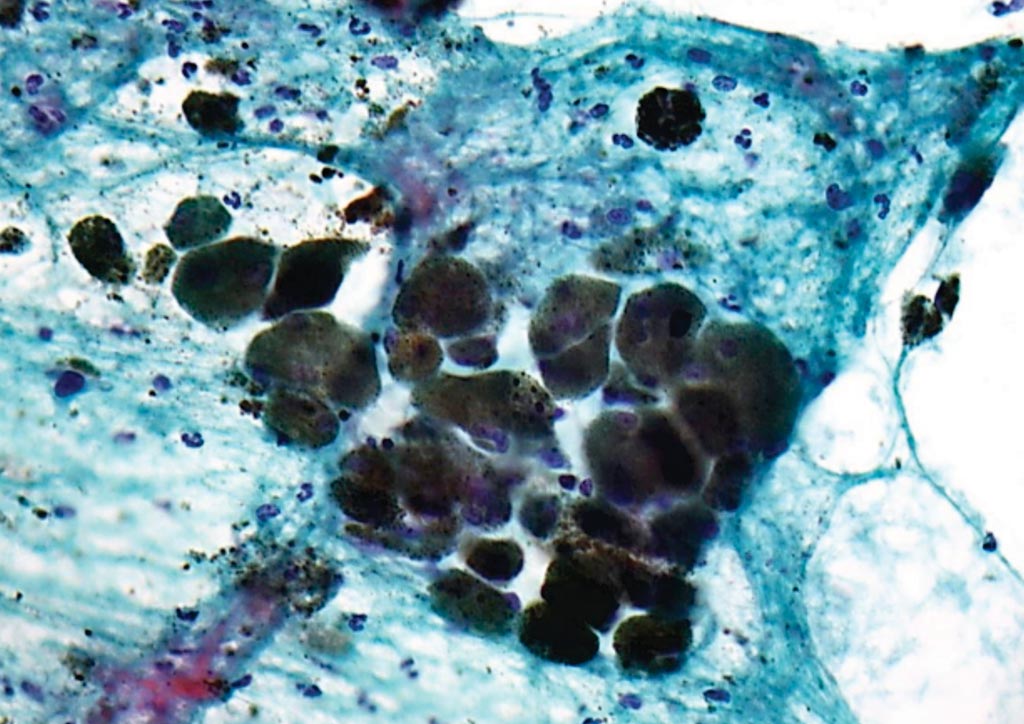 Scientists at the Dana-Farber Cancer Institute (Boston, MA, USA) and their colleagues examined major histocompatibility complex (MHC) class I and class II protein expression on tumor cells from previously untreated melanoma patients and correlated the results with transcriptional and genomic analyses and with clinical response to anti–CTLA-4, anti–PD-1, or combination therapy.
The team found that most (>50% of cells) or complete loss of melanoma MHC class I membrane expression was observed in 78 of 181 cases (43%), was associated with transcriptional repression of HLA-A, HLA-B, HLA-C, and B2M, and predicted primary resistance to anti–CTLA-4, but not anti–PD-1, therapy. Melanoma MHC class II membrane expression on >1% cells was observed in 55 of 181 cases (30%), was associated with interferon-γ (IFN-γ) and IFN-γ–mediated gene signatures, and predicted response to anti–PD-1, but not anti–CTLA-4, therapy.
Scott Rodig, MD, PhD, an oncologic pathologist and first author of the study, said, "By looking at how melanoma is avoiding immune detection, we may be able to identify patients who may do just as well with a single agent, with no loss of efficacy, but improved tolerability."
The authors concluded that primary response to anti–CTLA-4 requires robust melanoma MHC class I expression. In contrast, primary response to anti–PD-1 is associated with preexisting IFN-γ–mediated immune activation that includes tumor-specific MHC class II expression and components of innate immunity when MHC class I is compromised. The study was published on July 18, 2018 in the journal Science Translational Medicine.
Related Links:
Dana-Farber Cancer Institute