Humoral Immunity Disorders Associated with Antibody Deficit
By Labmedica International staff writers
Posted on 17 Jul 2018
Primary Immunodeficiencies (PID) are a heterogeneous group of diseases and they are rare diseases, but not as rare as once thought, with approximately 400 new PID cases are diagnosed annually in the USA.
Most common among PIDs are disorders of the humoral response associated with deficiency of antibodies, a heterogeneous group of proteins present in the body fluids of all vertebrates and characterized by a common pattern of construction. The most important of these are immunoglobulins (Ig) of the IgG class which account for about 75% of all immunoglobulins contained in serums.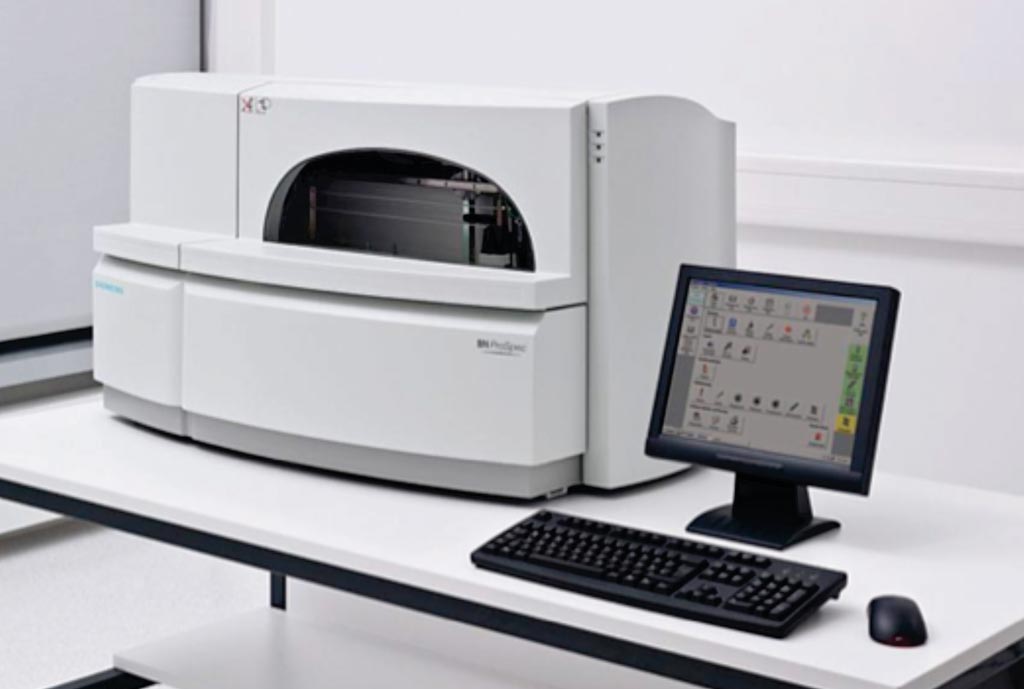 Scientists at the Wroclaw Medical University (Wroclaw, Poland) analyzed the structure of patients group according to difference between total IgG and sum of the IgG subclasses and to determine factors affecting the level of this difference. This study was based on data collected from 670 children referred to the Department of Clinical Immunology and Pediatrics in order to diagnose the immune disorders. The median age of patients was 4.2 years with 421 males (62.8%) and 249 females (37.2%).
For all children the levels of the total of immunoglobulins IgG and of the IgG subclasses (IgG1, IgG2, IgG3, and IgG4) were determined. The group of children was divided into subgroups according to gender, age (under 6 years of age, 6.5 to 12 years, and 12 to18 years), and IgG abnormality (below the normal range, normal and above the normal range). The immunoturbidimetric method utilizing the ARCHITECT cSystem was used for total IgG determination. In contrast, IgG subclass levels were measured by the nephelometric method with the use of a BN ProSpec chemistry analyzer.
The scientists found for 80 patients IgG was below the normal range, for 496 patients IgG was normal, and for 73 patients IgG was above the normal range (12.3, 76.5 and 11.2%, respectively). The group of 80 patients with Total IgG deficiency can be divided according to the medical history into three clinical subgroups: recurrent respiratory tract infections (RRT), primary immunodeficiency (PID) and transient hypogammaglobulinemia of infancy (THI). Analyzing IgG abnormality groups, it was concluded that for the population with IgG greater than IgG sum, there is a lower proportion of patients with IgG below normal range than with IgG normal or above normal range.
The authors concluded that determination of serum immunoglobulin levels is an increasingly available and relatively inexpensive laboratory test performed not only in specialized departments but also in primary care. Assessment of IgG levels as well as IgA and IgM is one of the fundamental studies on the function of the immune system. The indications for their markings are very different and primarily include diagnostics for primary and secondary immunodeficiencies. The study was published on June 27, 2018, in the journal BMC Immunology.
Related Links:
Wroclaw Medical University