Immune System Dysfunction May Occur Early in Alzheimer's Disease
By Labmedica International staff writers
Posted on 21 Feb 2018
Inflammatory markers have been shown to predict neurocognitive outcomes in aging adults; however, the degree to which peripheral markers mirror the central nervous system remains unknown.
An association has been found between inflammation biomarkers in blood plasma and cerebrospinal fluid (CSF) and markers of Alzheimer's disease (AD)-associated pathology. The findings shed new light on the pathology of AD as well as on the communication between the brain and the rest of the body.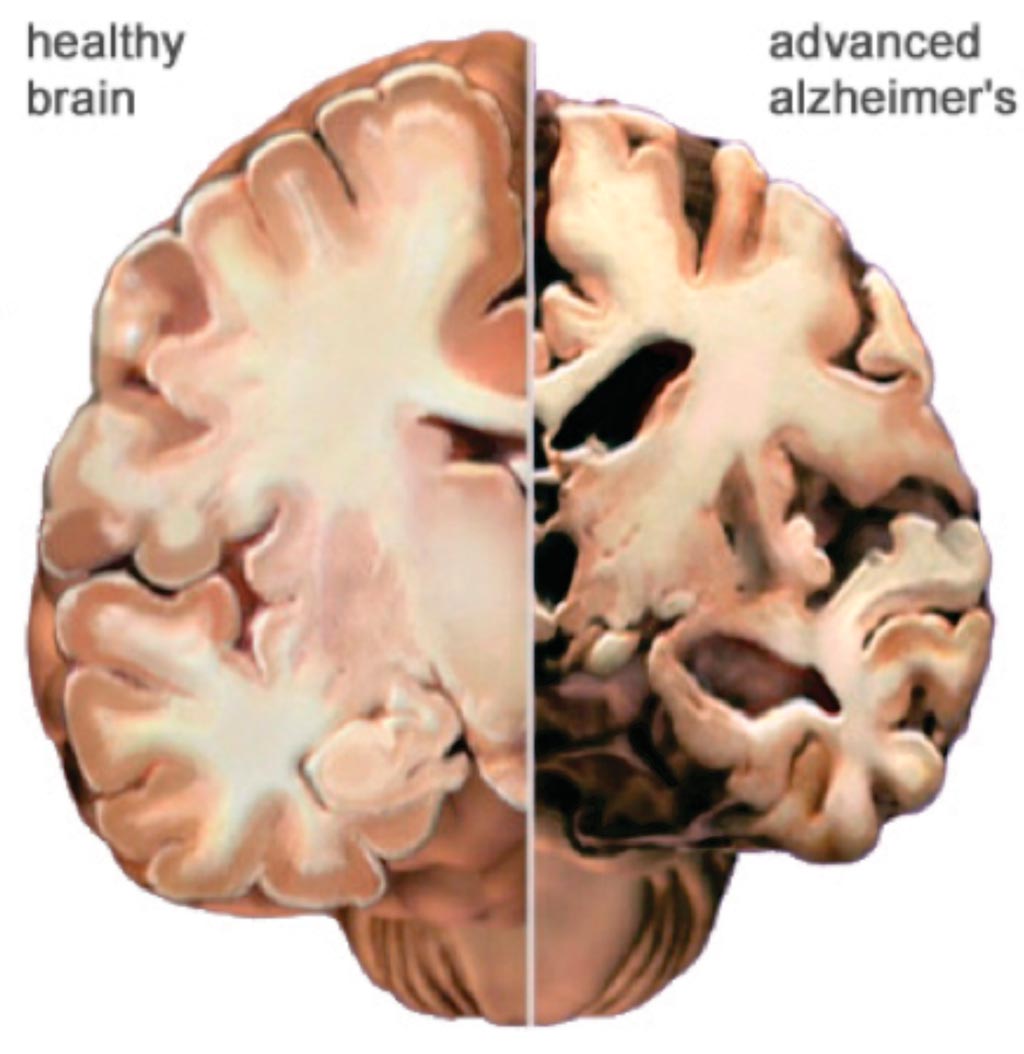 Scientists collaborating with their colleagues at the University of Colorado Anschutz Medical Campus (Aurora, CO, USA) investigated the association between plasma and cerebrospinal fluid (CSF) markers of inflammation, and explored whether these markers independently predict CSF indicators of Alzheimer's disease (AD) pathology or neuronal damage. Plasma and CSF samples were analyzed for inflammatory markers in a cohort of 173 asymptomatic older adults. They tested 147 CSF samples which were analyzed for markers of AD pathology (Aβ42, phosphorylated tau [p-tau], amyloid-β protein precursor (sAβPPβ) or neuronal damage (total tau; neurofilament light chain).
The scientists found strong associations between CSF and plasma macrophage inflammatory protein (MIP-1β) levels, and modest associations were observed for remaining analytes. With respect to AD pathology, higher levels of plasma and CSF interleukin-8 (IL-8), CSF MIP-1β, and CSF IP-10 were associated with higher levels of p-tau. Higher levels of CSF IL-8 were associated with higher levels of CSF Aβ42. Higher CSF sAβPPβ levels were associated with higher plasma markers only (IL-8; MCP-1). In terms of neuronal injury, higher levels of plasma and CSF IL-8, CSF IP-10, and CSF MIP-1β were associated with higher levels of CSF total tau. Exploratory analyses indicated that CSF Aβ42 modifies the relationship between plasma inflammatory levels and CSF tau levels.
Brianne M. Bettcher, PhD, a geriatric neuropsychologist and lead author of the study, said, "Results from our study suggest that although CSF markers of inflammation are strong predictors, both plasma and CSF markers of inflammation independently relay information about AD-related pathology and neuronal damage in head-to-head comparisons. These findings add to a growing body of literature underscoring an increasingly important relationship between systemic inflammation, central inflammation, and pathological outcomes." The study was published on February 6, 2018, in the Journal of Alzheimer's Disease.
Related Links:
University of Colorado Anschutz Medical Campus