Blood Inflammatory Molecules Increased in ALS
By Labmedica International staff writers
Posted on 06 Sep 2017
Amyotrophic lateral sclerosis (ALS), also known as Lou Gehrig's disease, is a fatal neurodegenerative disease characterized by the degeneration of motor neurons in brain and spinal cord. Only 5% to 10% of ALS cases are explained by a genetic mutation, while 90% to 95% of cases are sporadic, with no known cause.
A growing number of studies indicate that inflammation in the central nervous system is a key factor in ALS and additionally, increased levels of immune cells that trigger inflammatory responses have been found in the central nervous system of ALS patients. Clinical studies indicated that peripheral inflammation is involved in ALS, where markers of inflammation such as T-cells, cytokines, and chemokines were found.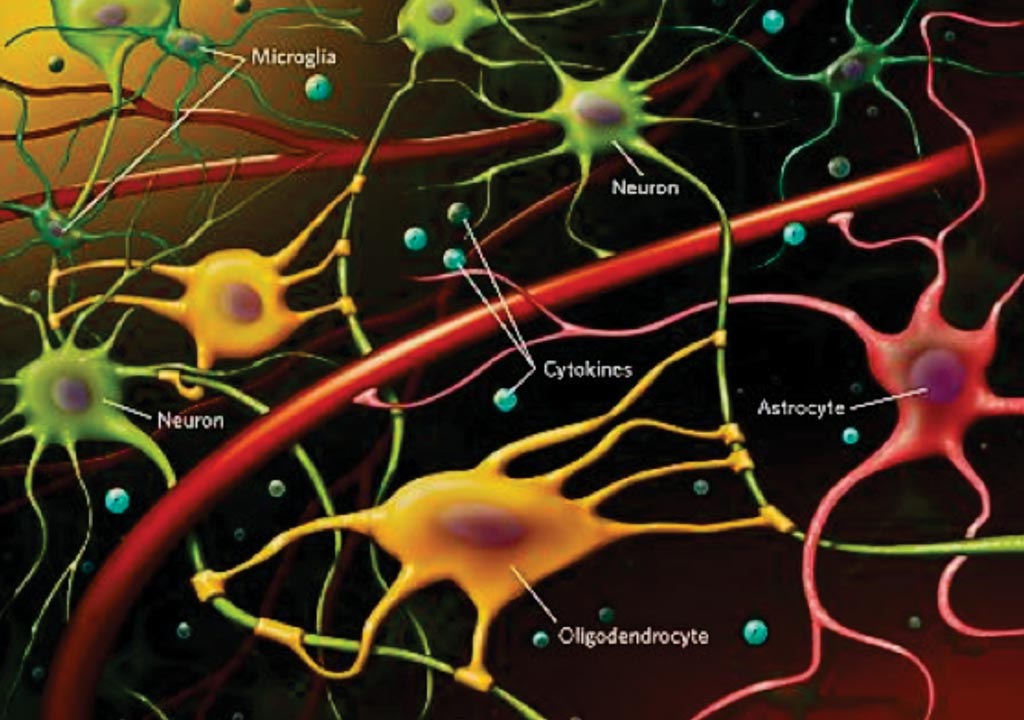 Scientists at Minzu University of China (Beijing, China) performed a systematic review and meta-analysis that identified 25 studies, including 812 ALS patients and 639 controls. This was done in order to address inconsistent results, so they compared levels of inflammatory cytokines between ALS patients and controls. The clinical data information was then combined and analyzed.
The meta-analysis found significant heterogeneity for eight of 14 cytokines. Interleukin (IL)-2, IL-4, IL-17, vascular endothelial growth factor (VEGF) showed moderate levels of heterogeneity, whereas tumor necrosis factor-α (TNF-α), monocyte chemoattractant protein-1 (MCP-1), interferon gamma (IFNγ), IL-5 showed high levels of heterogeneity. Sub-group analyses revealed that blood TNF-α levels were significantly increased in ALS patients compared with normal control subjects.
The scientists noted that previous data demonstrated that blood levels of TNF-α, IL-6 and IL-1β were elevated in patients with Alzheimer's disease and Parkinson's disease, while Tumor necrosis factor receptor 1(TNFR1) was augmented in Parkinson's disease, suggesting a common mechanism in different neurodegenerative disorders.
The authors concluded that, their meta-analysis is the first undertaken to investigate the alterations of inflammatory cytokine levels in ALS patients, and demonstrated increased peripheral blood TNF-α, TNFR1, IL-1β, IL-6, IL-8 and VEGF levels in ALS patients compared to control subjects. The study highlights the possibility that peripheral levels of cytokines could be biomarkers for ALS, which would offer an attractive approach for medical professionals seeking to bridge the gap between diagnosis and onset of symptoms. The study was published on August 22, 2017, in the journal Scientific Reports.
Related Links:
Minzu University of China