Toxoplasmosis POC Test Compared to Conventional Testing
By Labmedica International staff writers
Posted on 11 Jul 2017
Toxoplasmosis, a disease caused by the parasite Toxoplasma gondii, presents a major health burden in both the developed and developing world. Untreated congenital toxoplasmosis causes damage to the eyes and the brain.
In several countries, including France, Austria, and Uruguay, mandatory screening for this infection during gestation has saved lives and reduced morbidity and mortality. Treatment for toxoplasmosis is currently imperfect, with available medicines effective against the active tachyzoite stage, but not the slower-growing bradyzoite stage.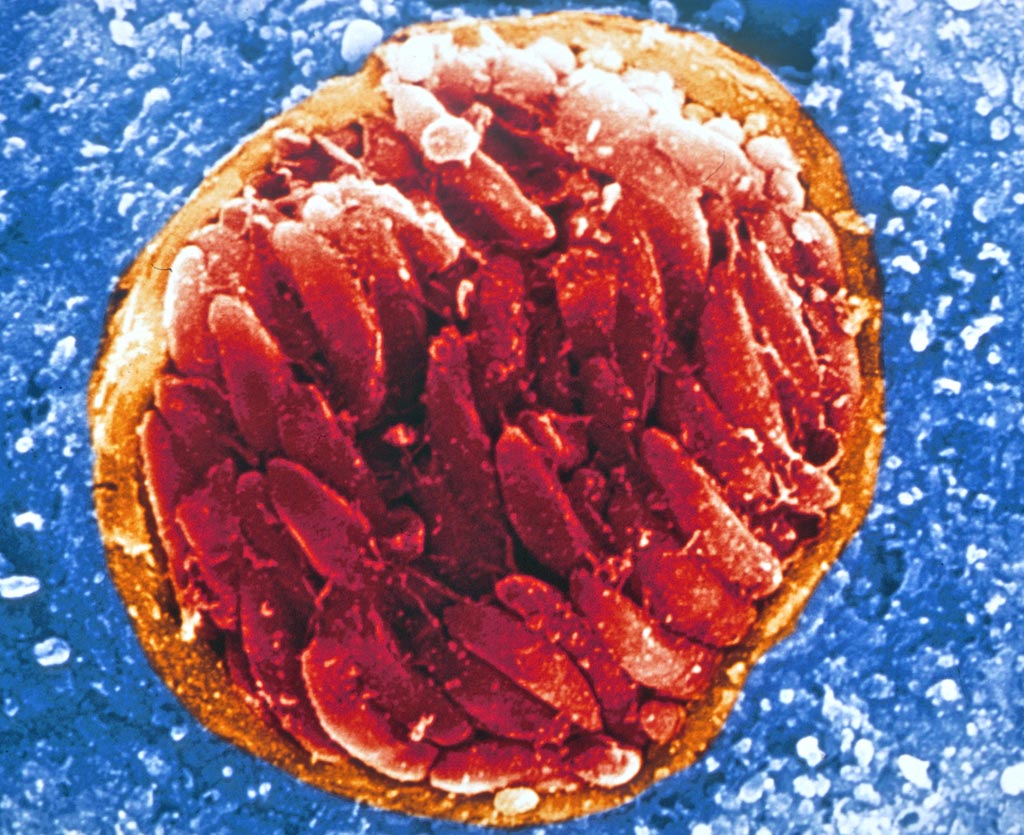 A collaborating team of scientists led by those at the University of Chicago (Chicago, IL, USA) collected sera samples from 116 chronically infected persons tested: 48 samples from patients infected with Type II parasites, 14 samples from patients infected with Type I-III parasites, 25 samples from patients infected with Type I-IIIa parasites, 28 samples from patients infected with atypical-type parasites, and one sample from a patient who was not typed. Thirteen additional samples were from acutely infected persons (less than 2.7 months since birth of their congenitally infected child).
The team used the novel point-of-care (POC) test, the Toxoplasma ICT IgG-IgM and compared it with earlier serological testing that had been performed and interpreted by the Palo Alto Medical Foundation Toxoplasma Serology Laboratory. The POC results were interpreted by two individuals blinded to whether the serum was known to be positive or negative or of a certain parasite serotype. They determined whether the test was positive (as indicated by a pink, positive line and a blue, positive control line on the test) or negative (as indicated by the absence of the aforementioned pink, positive line and the presence of the blue, positive control line.
The scientists reported that the Toxoplasma ICT IgG-IgM test proved highly sensitive (100%) and specific (100%) in testing human sera from patients with infections with T. gondii strains circulating in the USA. There was no significant difference between samples based on serotype with respect to the time from the birth of an infected baby. The Toxoplasma ICT IgG-IgM POC test is reliable in identifying acutely infected US persons and sub-acutely and chronically infected persons in the USA even many years after infection. This new simple POC test, based on lateral-flow-chromatographic-immunoassay method, already commercially available in France, that detects simultaneously both Toxoplasma IgG and IgM antibodies and costs only USD 4 per test, as opposed to a USD 650 cost for testing at a commercial laboratory in the USA.
The authors demonstrated that the Toxoplasma ICT IgG-IgM test can function reliably as a point-of-care test to diagnose Toxoplasma gondii infection in the USA. This provides an opportunity to improve maternal-fetal care by using approaches, diagnostic tools, and medicines already available. This infection has serious, lifelong consequences for infected persons and their families. From the present study, it appears a simple, low-cost POC test is now available to help prevent morbidity/disability, decrease cost, and make gestational screening feasible. It also offers new options for improved prenatal care in low- and middle-income countries. The study was published on June 26, 2017, in the journal Public Library of Science Neglected Tropical Diseases.
Related Links:
University of Chicago