Point of Care CBC Analyzer with Direct Capillary Sampling Enhances Ease-of-Use and Testing Throughput
By LabMedica International staff writers
Posted on 24 Aug 2023
The world's only 5-part differential Complete Blood Count (CBC) analyzer that is FDA-cleared, CE-marked, and TGA-approved for point-of-care use has now been granted FDA 510(k) clearance for direct capillary sampling, significantly simplifying blood sampling and minimizing the pre-analytical process.
The HemoScreen 5-part differential CBC analyzer from PixCell Medical Technologies (Yokne'am Illit, Israel) secured FDA-cleared for point-of-care use with venous and capillary blood in 2018. To date, HemoScreen remains the only 5-part differential CBC analyzer that has been cleared for POC use. This portable and user-friendly platform leverages PixCell Medical's AI-powered Viscoelastic Focusing (VEF) technology, delivering clinically proven lab-accurate readings for 20 standard blood count parameters within five minutes using only a single finger-prick of blood. This speeds up diagnosis and enables data-driven disease management decisions. Its operational simplicity, absence of maintenance or calibration needs, and full portability further enhance its appeal.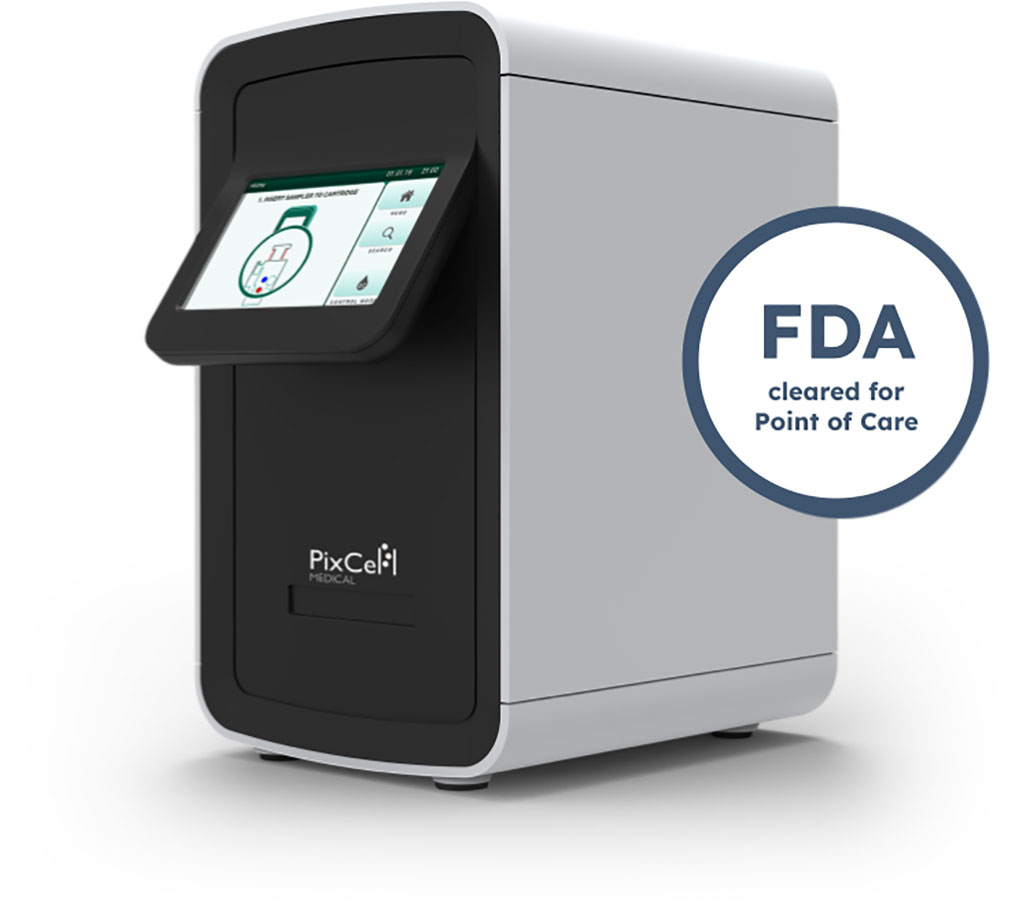 The latest FDA clearance enables direct finger sampling without the need for an intermediary tube. This distinctive feature sets it apart from other blood count devices, offering unparalleled convenience for capillary blood collection. By eliminating the need for a phlebotomist or physician, it demands less expertise, and enables faster execution, and painless application, while also significantly reducing pre-analytical errors.
"This latest clearance is a major milestone and a profound vote of confidence, allowing HemoScreen users to utilize an exceptionally simple sampling procedure" said Dr. Avishay Bransky, PixCell Medical co-founder and CEO. "With the clearance to use direct capillary sampling, HemoScreen has become a true game changer in POC hematology, making it even easier to operate, negating pre-analytical challenges common with other CBC analyzers in the market, and increasing diagnostic throughput."
Related Links:
PixCell Medical Technologies