Advanced Hematology Analyzer Brings Simplicity and Efficiency to Decentralized Healthcare Facilities
By LabMedica International staff writers
Posted on 02 Jan 2023
A new hematology analyzer is all set to bring unrivaled simplicity and efficiency to the decentralized market segment.
Diatron (Budapest, Hungary) has announced the launch of Aquarius 3, its latest IVD hematology analyzer for Complete Blood Count testing. Aquarius 3 will be the first in a new family of hematology analyzers from Diatron. Evolving from the Abacus 380, Diatron's flagship analyzer, the Aquarius 3 incorporates similar robust and trusted counting technology but is equipped with new features to improve operability and connectivity, allowing it to adapt to diverse environments for the benefit of both customers and users alike.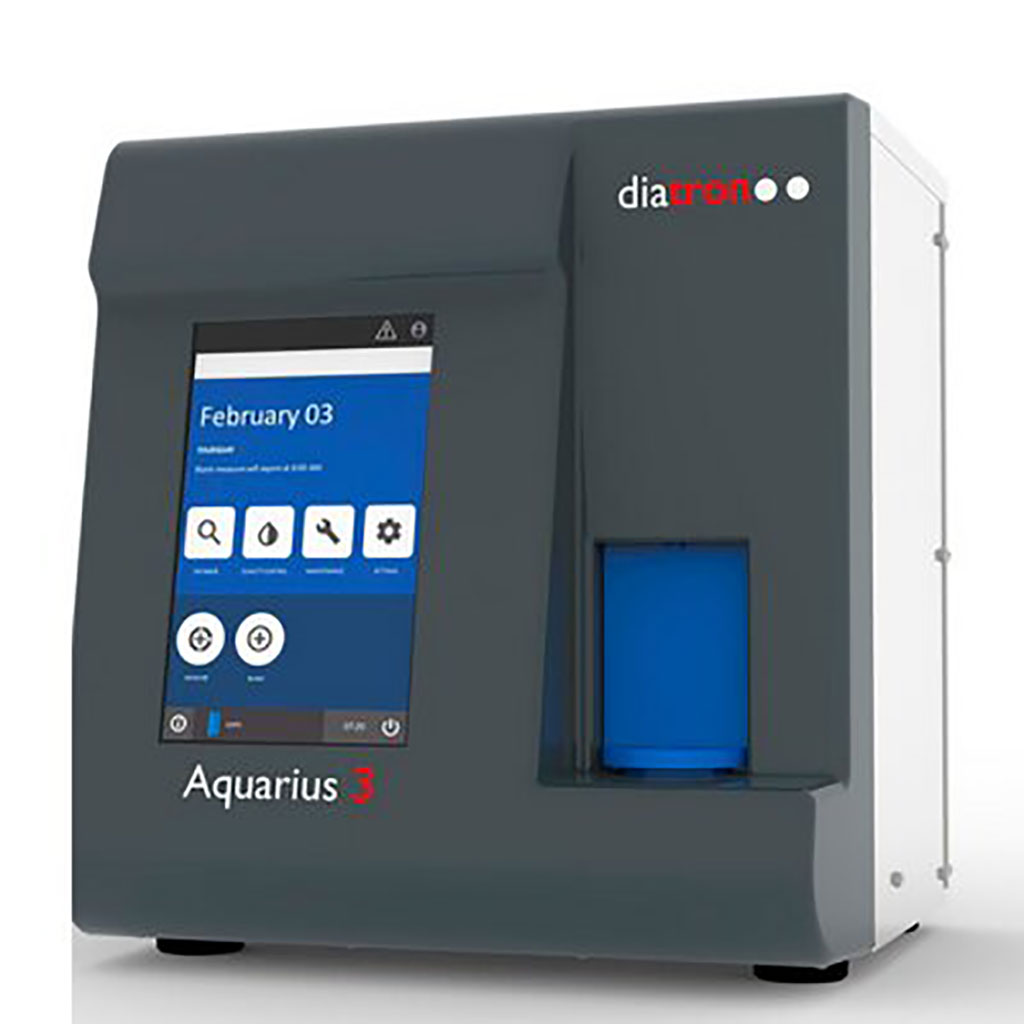 While still retaining the important features of the Abacus 380, the Aquarius 3 has many other product enhancements, with the most obvious change being the addition of an 8" high resolution, color touch screen, making it clear and simple to operate. Other features include 1D/2D barcode scanner for sample ID, QC and reagent management (closed system), 25 μl sampling volume, including micro‐tube capability, increased database capacity with 10,000 + USB mass storage, and a wider choice of external printers. In line with its predecessors, the new Aquarius 3 is easy to use, flexible and suitable for a variety uses such as in doctor's offices, low to mid‐size laboratories and other decentralized healthcare facilities.
Related Links:
Diatron