RBC Distribution Width Associated with COVID-19 Mortality Risk
By LabMedica International staff writers
Posted on 06 Oct 2020
COVID-19 has a high rate of hospitalization, critical care requirement, and mortality. Identifying patients at highest risk for severe disease is important to facilitate early, aggressive intervention and to manage local hospital resources to mitigate the critical care crises that have impacted some hospital systems.
The red blood cell distribution width (RDW) is a standard component of a routine complete blood count test. Elevated RDW is associated with an increased risk for all-cause mortality; mortality from heart disease, pulmonary disease, sepsis, influenza, and cancer; complications associated with heart failure, severity of coronary artery disease and viral hepatitis, advanced stage and grade for many cancers.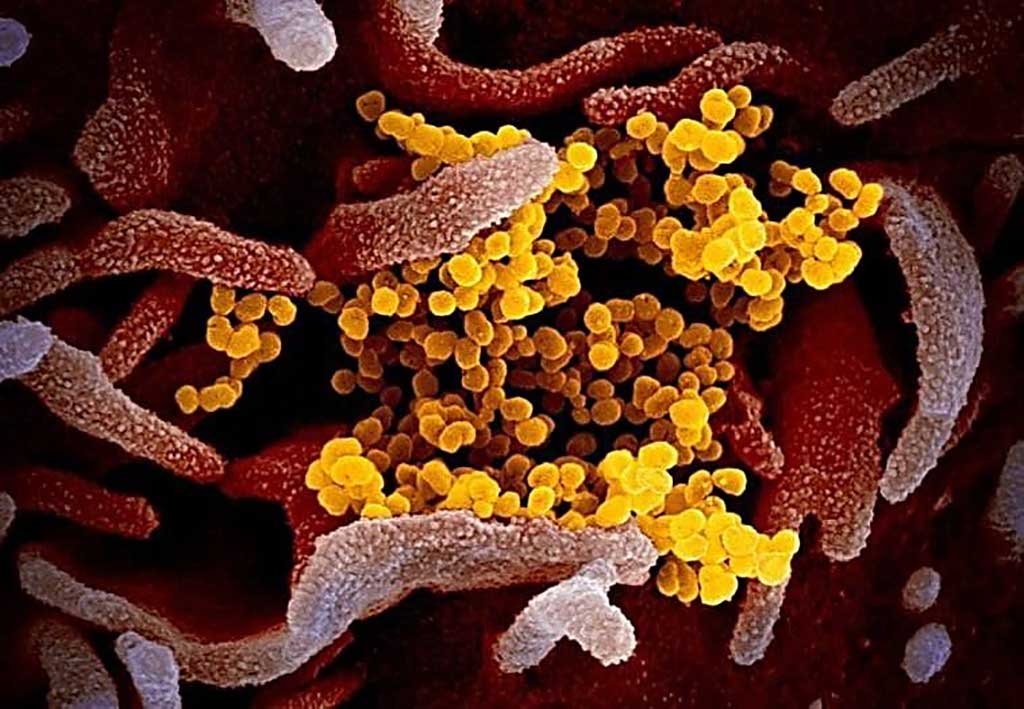 A team of Medical Scientists at the Massachusetts General Hospital (Boston, MA, USA) retrospectively analyzed for 1,641 patients' data who tested positive for SARS-CoV-2 infection between March 4, 2020, and April 28, 2020. Participants in the study had a mean age of 62 years, 54% were men, 45% were White individuals and 30% Hispanic, and 17% of patients in the cohort died.
For all inpatients, RDW, absolute lymphocyte count, and D-dimer level were collected approximately daily along with other clinical laboratory values, as part of standard clinical care. Complete blood counts, including RDW and lymphocyte count were performed on an XN-9000 Automated Hematology System (Sysmex Corporation, Kobe, Japan). D-dimer level was measured using a Vidas 3 immunoanalyzer (bioMérieux, Marcy-l'Étoile, France).
The team reported that patients whose RDW was greater than 14.5% at admission for a COVID-19 diagnosis had a mortality risk of 31%, whereas those with an RDW of 14.5% or less had a mortality risk of 11%. The relative risk (RR) of mortality for those with an elevated RDW was 2.73. In patient groups stratified by age, elevated RDW remained associated with increased RR of mortality for patients younger than 50 years, 50 to 59 years, 60 to 69 years, and 80 years or older. The study found that patients with elevated RDW at admission were 6.12 times more likely to die within 48 hours, 23/470 (4.9%) patients than patients with a normal RDW, 9/1175 (0.8%) patients.
An increasing RDW during hospitalization was linked to a greater risk of death than if RDW did not change. The mortality risk jumped from 6% to 24% for those with a normal RDW at admission, and from 22% to 40% for those with an elevated RDW when they were admitted. The association was also independent of D-dimer levels, absolute lymphocyte count, demographic factors, and common comorbidities
The authors concluded that in this cohort study of patients hospitalized for COVID-19, RDW measured at admission and during hospitalization was associated with a statistically significant increase in mortality. RDW is a routine laboratory test that may be useful in risk stratification of hospitalized patients with COVID-19. The study was published on September 23, 2020 in the journal
JAMA Network Open.
Related Links:

Massachusetts General Hospital
Sysmex Corporation
bioMérieux