Eosinophil Count Provides Diagnostic Information for COVID-19
By LabMedica International staff writers
Posted on 29 Jul 2020
Early diagnosis of coronavirus disease 2019 (COVID-19) and patient isolation are important for both individual patient care and disease containment. The diagnosis is confirmed by testing for the presence of nasopharyngeal viral RNA with a polymerase chain reaction assay, which has limited availability, variable turnaround time, and a high false-negative rate.
Laboratory parameters, such as lymphopenia and elevated concentrations of liver enzymes, C-reactive protein, lactate dehydrogenase, ferritin, and D-dimer, have been associated with COVID-19 and some, such as elevated levels of C-reactive protein and D-dimer, have been linked to the severity of the disease. One report observed a progressive decline in the lymphocyte count in non-survivors compared with more stable levels in survivors.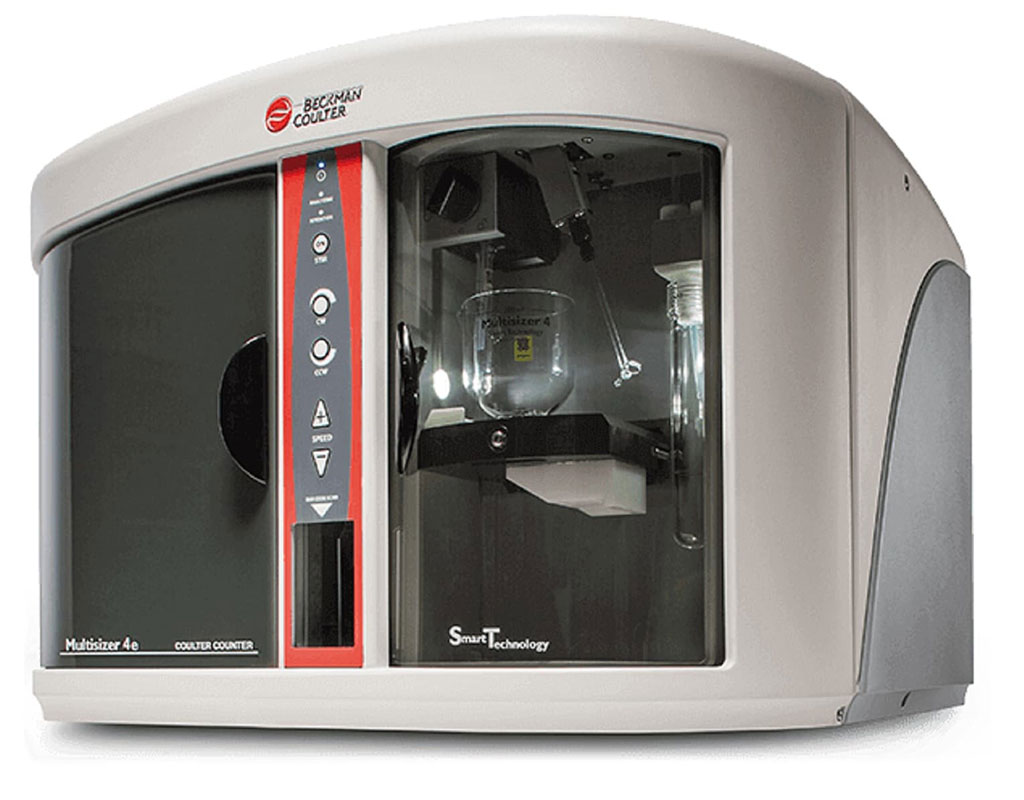 Scientists at Coney Island Hospital (Brooklyn, NY, USA) compared the eosinophil results of routine complete blood counts (CBC) from the first 50 admitted COVID-19–positive patients were compared with the eosinophil results of 50 patients with confirmed influenza infection at the time of presentation to the emergency department. The number of patients with zero eosinophils on the day of presentation was also compared between the two groups. Furthermore, the eosinophil counts in the 50 COVID-19 patients were reviewed for the first five days of their hospital stay and before discharge, along with the outcome (deceased versus discharged), and trends in eosinophil data were compared based on the outcome. Eosinophils were determined by the Coulter counter (Beckman Coulter, Indianapolis, IN, USA) and its lower limit of detection of eosinophils is zero.
The investigators reported that on the day of presentation, 30 patients in the COVID-19 group (60%) and eight patients in the influenza group (16%) had an eosinophil count of zero. An additional 14 patients in the COVID-19 group had zero eosinophils during the following two days; the total number of patients in the COVID-19 group who had zero eosinophils on admission or during the ensuing two days was 44 (88%). In addition, 18 of 21 deceased patients in the COVID-19 group (86%) who initially presented with eosinopenia remained eosinopenic compared with 13 of 26 survivors (50%).
Muhammad M. Zaman, MD, an infectious disease specialist and senior author of the study said, "Review of the eosinophil count can be a useful tool in deciding whether to promptly isolate someone and initiate specific therapies while waiting for confirmatory test results. In COVID-19, a disease that has substantial symptom overlap with influenza, eosinopenia could help to distinguish which patients likely have COVID-19."
The authors concluded that the existing COVID-19 PCR diagnostic test has limitations, limited availability, variable turnaround time, and a high false-negative rate. An eosinophil count of zero in patients requiring hospitalization can assist in the early recognition of COVID-19 and be used to direct therapeutic decisions while confirmatory PCR tests are still in process. These findings may be especially helpful during seasons when influenza infection is prevalent and symptom-based patient classification may lack specificity in diagnosing COVID-19. Poor improvement of eosinophil counts after admission was also correlated with high disease severity and with low rates of recovery. The study was published on July 16, 2020 in
The Journal of the American Osteopathic Association.