Metabolic Syndrome Associated with Increased Blood Clot Recurrence Risk
By LabMedica International staff writers
Posted on 21 Jan 2020
People with metabolic syndrome which are a set of conditions including obesity, impaired glucose metabolism, elevated levels of fats and cholesterol in the blood, and high blood pressure, are more likely to experience recurrent blood clots.
Among patients diagnosed with a type of blood clot known as deep vein thrombosis (DVT), those who also had markers of metabolic syndrome were more likely to experience another venous thromboembolism (VTE) event. Furthermore, as the number of metabolic syndrome conditions that the patients exhibited increased, so too did their likelihood of experiencing VTE recurrence.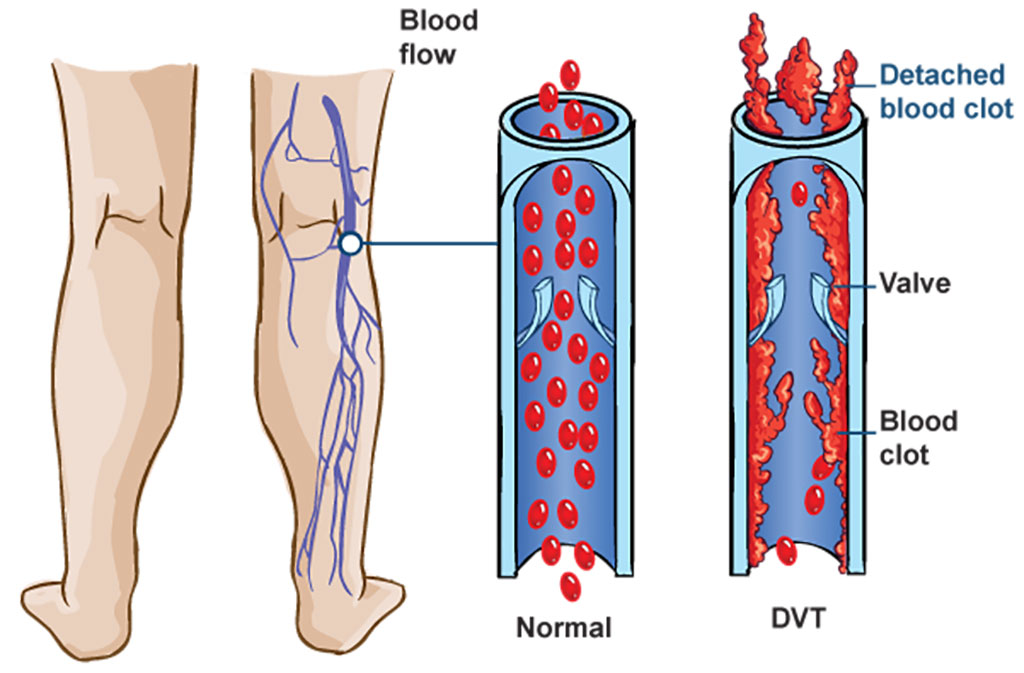 Medical scientists from the Indiana University School of Medicine (Indianapolis, IN, USA;) used a statewide database analyze 151,054 patients diagnosed with DVT from 2004 to 2017. They examined four metabolic syndrome components: hypertension (high blood pressure), hyperlipidemia (high levels of fat in the blood), diabetes (high levels of sugar in the blood), and obesity.
The investigators found that 68% of DVT patients had also been diagnosed with at least one of those conditions. The presence of comorbid metabolic syndrome was associated with a 17% increase in overall likelihood of blood clot recurrence. The study also showed that the risk of subsequent blood clots increased with each additional metabolic syndrome component: patients without any of the four markers for metabolic syndrome had a VTE recurrence rate of 7%. Those patients who had been diagnosed with one component of metabolic syndrome were found to be at a 14% risk of additional blood clots, followed by 21% risk among patients with two components, 30% for those with three components, and 37% for those diagnosed with all four components.
Another interesting finding involved the role of anticoagulant therapy. The scientist found that although patients who had been diagnosed with both DVT and metabolic syndrome had higher documented rates and duration of anticoagulant use, the link between metabolic syndrome and increased risk of VTE recurrence persisted. This suggests that metabolic syndrome may have an even greater effect on VTE risk than observed, and that the effect may have been minimized due to anticoagulant therapy.
Lauren K. Stewart, MD, an associate professor and first author of the study, said, "Our aim was to improve understanding of the effect of metabolic syndrome on blood clot recurrence. If patients have VTE recurrence, their quality of life drops, and it drops a lot. We wanted to investigate possible comorbidities and factors that affect recurrence so we could stimulate the search for new potential treatments." The study was published on January 9, 2020 in the journal
Blood Advances
Related Links:

Indiana University School of Medicine