Biomarker Predicts Prognosis in Acute Myeloid Leukemia Patients
By LabMedica International staff writers
Posted on 13 Jan 2020
Acute myeloid leukemia (AML) is the most prevalent adult acute leukemia, which is characterized by abnormal proliferation and the accumulation of immature myeloid precursor cells in the bone marrow, peripheral blood, and even some tissues, contributing to the destruction of the hematopoietic system.
It is essential to discover potential biomarkers which could predict prognosis and guide AML management effectively in AML patients. A recent study aimed to investigate the correlation of protein phosphatase Mg2+/Mn2+ dependent 1D (PPM1D) with the risk stratification, treatment response, and survival profile in AML patients.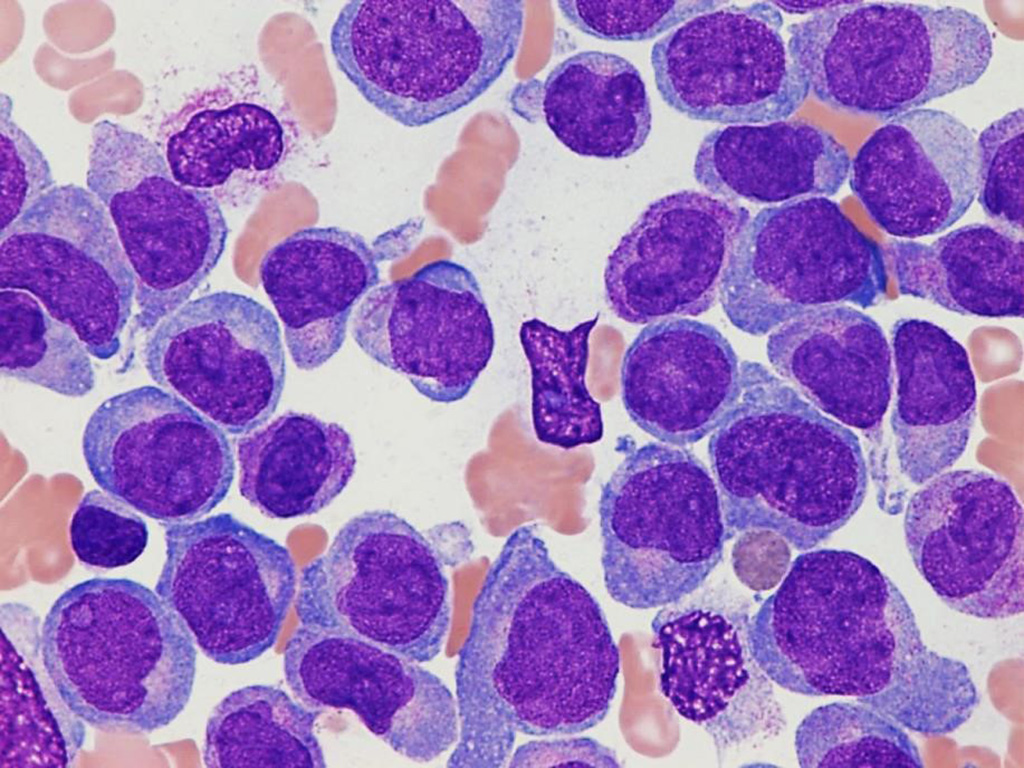 Hematologists at the Second People's Hospital of Yunnan Province (Kunming, China) enrolled 221
de novo
AML patients and 50 healthy donors between January 2016 and June 2019. Bone marrow samples of AML patients were collected before initiation of treatment, and bone marrow samples of healthy donors were acquired when examining their eligibility for bone marrow transplantation. After bone marrow samples collection, the bone marrow mononuclear cells (BMMCs) were separated by density gradient centrifugation. Then, the expression of PPM1D mRNA in mononuclear cells was detected by reverse transcription‐quantitative polymerase chain reaction (RT‐qPCR), and the expression of PPM1D protein in mononuclear cells was measured by Western blot. Complete remission (CR) was assessed after induction treatment, and event‐free survival (EFS) and overall survival (OS) were calculated in AML patients.
The team reported that PPM1D mRNA/protein relative expressions were increased in AML patients compared with healthy donors, and receiver operating characteristic curve presented that PPM1D mRNA (AUC: 0.728)/protein (AUC: 0.782) relative expressions could differentiate AML patients from healthy donors. In AML patients, PPM1D mRNA/protein high relative expressions were correlated with poor‐risk stratification. As for its association with prognosis, PPM1D mRNA/protein relative expressions were elevated in CR patients compared with non‐CR patients. Patients with PPM1D mRNA/protein high relative expressions exhibited reduced EFS and OS compared with those with low expressions.
The authors concluded that PPM1D high expression correlates with poor‐risk stratification and might serve as a potential biomarker for worse prognosis in AML patients, suggesting its potential to guide AML management. The study was published on January 3, 2020 in the
Journal of Clinical Laboratory Analysis.
Related Links:

Second People's Hospital of Yunnan Province