Germline Genetic Testing Assesses Inherited Risk for Myeloid Malignancies
By LabMedica International staff writers
Posted on 26 Dec 2019
Inherited risk for hematologic malignancies was historically thought to be relatively rare; however, the increased use of next-generation sequencing has identified more patients with germline genetic mutations that are known to increase cancer risk.
Older acute myeloid leukemia (AML) patients are not typically offered germline genetic testing to assess their inherited risk for myeloid malignancies. When cancer risk mutations are identified in patients with hematologic malignancies, this knowledge can inform treatment, and help determine whether family members, who may or may not have inherited the same mutation, can be donors for stem cell transplantation.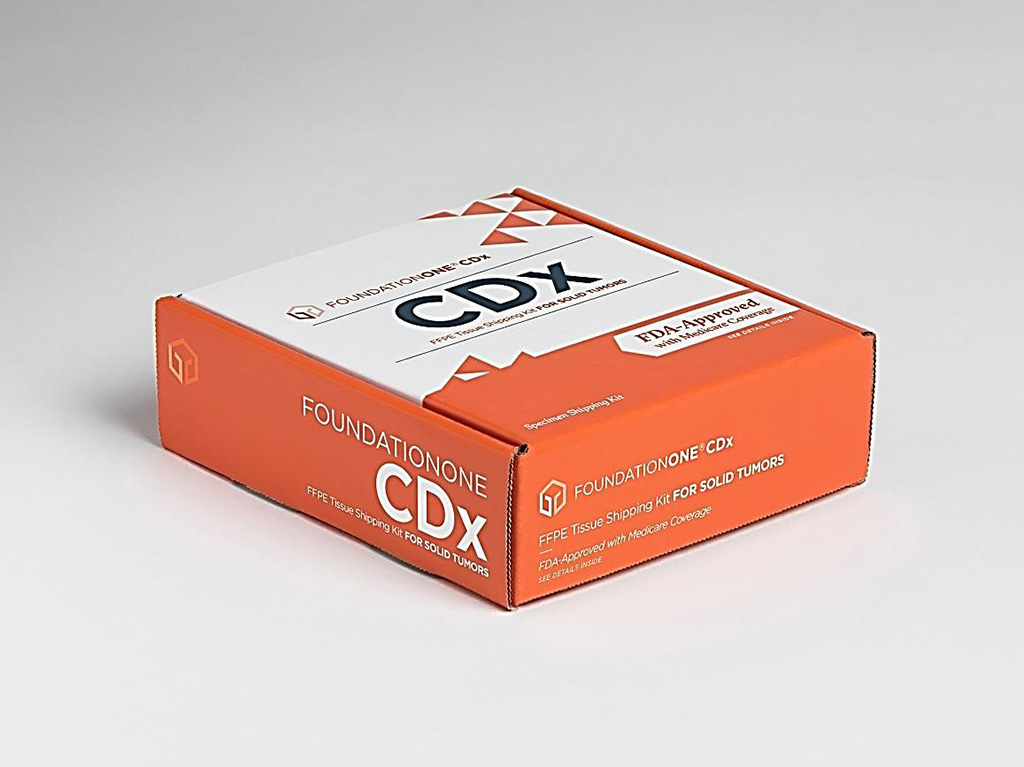 Scientists at Foundation Medicine (Cambridge, MA, USA) and their colleagues analyzed 179 AML participants who provided tumor samples from bone marrow or blood, and normal samples from saliva or skin for genetic analysis. Tumor and normal samples were analyzed by Foundation Medicine using its FoundationOne Heme next-generation sequencing test, and the normal samples were analyzed by Oregon Health & Science University (OHSU, Portland, OR, USA) on its GeneTrails hematological malignancies NGS panel.
The results of the tests conducted independently by the two laboratories yielded a 14% prevalence of germline pathogenic variants, or 27 mutations in 24 AML patients. The teams classified 181 variants of unknown significance in 102 patients, a prevalence of 57%. There were seven variant calls that were discordant between the two groups and were excluded because a consensus determination could not be reached.
DDX41
mutations, which have been previously described in older AML patients, were identified in five patients and were the most commonly identified pathogenic germline risk marker in the study. Mutations were also identified in
CHEK2
,
SBDS
,
MPL
,
BRCA2
, and the Fanconi anemia-associated genes
FANCA
and
FANCL
, among others. However, the vast majority of mutations identified in the analysis were variants of uncertain significance (VUS), and the most common were VUS in
DOCK8
and
CREBBP
with a prevalence of more than 5%.
The investigators compared the median variant allele frequency of somatic mutations in skin and saliva samples from 37 patients, and found that the variant allele frequency was significantly lower in the former (8% versus 20%). They determined, as other groups have, that saliva may not be a good option when collecting "matched" normal samples from patients at the time of AML diagnosis.
Uma Borate, MD, MS, an Oncologist and senior author of the study, said, "If we suspect an inherited predisposition to AML, we really want to be careful about the donors we're using, particularly if they're family members. The risk is the donors could have the same mutation and pass that on to the patient in these stem cells and that those stem cells may go on to develop the same malignancy." The study was presented at the American Society of Hematology annual meeting held December 7-10, 2019 in Orlando, FL, USA.
Related Links:

Foundation Medicine
Oregon Health & Science University