Hepatic Dysfunction and Coagulopathy Quantified in Fatal Dengue Fever
By LabMedica International staff writers
Posted on 24 Dec 2019
Dengue fever (DF) is currently one of the most severe public health problems. Each year, an estimated 390 million dengue infections occur around the world. Clinical presentations of dengue are diverse and non-specific, often with unpredictable clinical progression and outcome.
Severe dengue is a leading cause of serious illness and death among children and adults in some Asian and Latin American countries. It requires management by medical professionals in hospitals. Hepatic dysfunction and abnormal coagulation factors are common in acute dengue illness, reflected by abnormal alanine aminotransferase (AST), aspartate aminotransferase (ALT), activated partial thromboplastin time (aPTT), and platelet counts.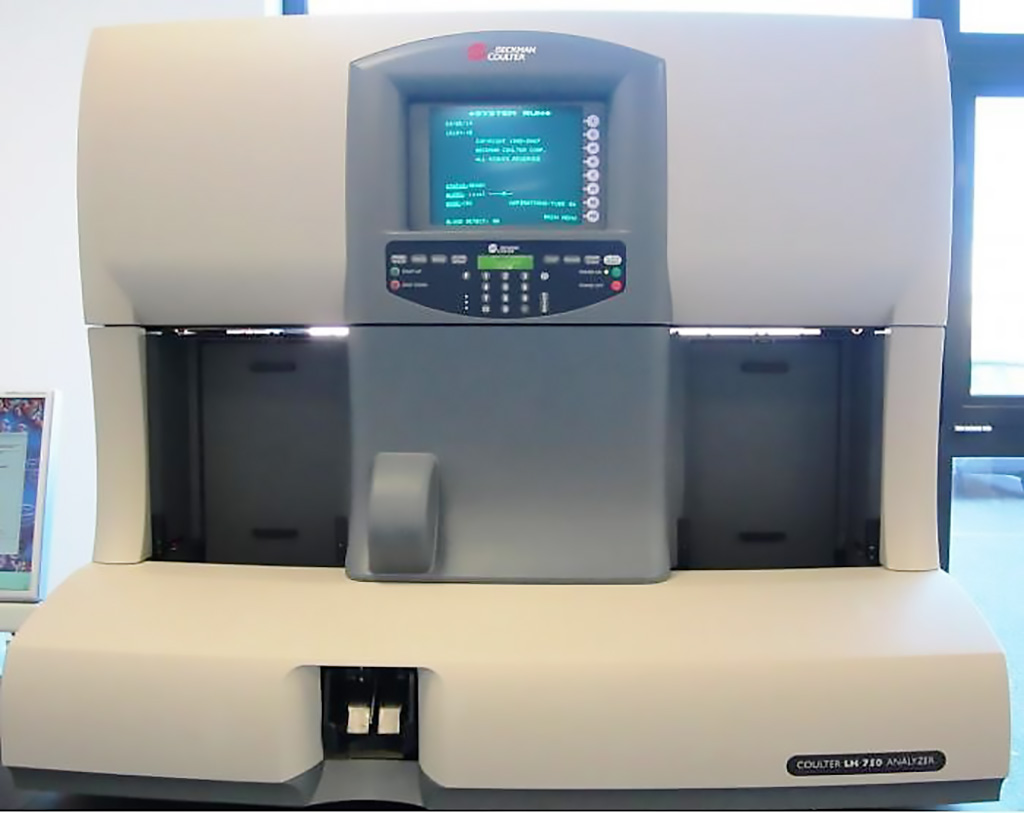 Medical scientists at the National Cheng Kung University (Tainan, Taiwan) performed a retrospective study using 20,213 laboratory test results from 4,069 patients who were diagnosed with DF at NCKUH, a major tertiary hospital in Tainan city, between January and December 2015. Only those dengue patients who had at least one of the laboratory diagnosis criteria were included.
Serum from patients with suspected dengue infection was determined using the one-step immunochromatographic Dengue Duo Dengue NS1 Ag + Ab Combo assay (SD BIOLINE, Yongin, Korea). Hepatic markers were determined using a biochemical assay analyzer (Cobas 8000 c 702 module; Roche Diagnostics GmbH, Mannheim, Germany). Coagulation markers were tested using a Coulter LH 750 Hematology Analyzer (Beckman Coulter, Inc., Brea, CA, USA).
The team reported that there were 4,069 dengue patients, of which 0.9% died in one week after illness onset. Both AST and ALT values of the fatal group were significantly higher than those of the survivor group from Day 3 (AST median, 624 U/L versus 60 U/L, ALT median, 116 U/L versus 29 U/L) of illness onset and peaked on Day 6 (AST median, 9,805 U/L versus 90 U/L; ALT median, 1,504 U/L versus 49 U/L). The platelet counts of the fatal group declined significantly than those of the survivor group since Day 3 of illness onset (median, 19 ×10
3
/μL versus 91 ×10
3
/μL), and activated partial thromboplastin time (aPTT) values of the fatal group significantly prolonged longer since Day 5 (median, 68.7 seconds versus 40.1 seconds).
The authors concluded that the AST, ALT, and platelet counts should be monitored closely from Day 0 to Day 3 of dengue infection, and aPTT be followed up on Day 5 of infection to identify the individuals at risk for early mortality. The study was published on December 5, 2019 in the journal
PLOS Neglected Tropical Diseases.
Related Links:

National Cheng Kung University
SD BIOLINE
Roche Diagnostics
Beckman Coulter