Hematological Parameters Detect Patients with Acute VTE
By LabMedica International staff writers
Posted on 08 Oct 2019
Venous thromboembolism (VTE) encompasses deep venous thrombosis (DVT) and pulmonary embolism (PE). VTE causes cardiovascular death and disability and the risk of PE‐associated mortality and morbidity extends far beyond the acute phase of the disease.
Diagnosis of VTE is often difficult, and point score criteria help to estimate the clinical likelihood of DVT and PE. Patients with a low‐to‐moderate likelihood of DVT or PE should undergo initial diagnostic evaluation with D‐dimer testing alone without obligatory imaging tests; however, the D‐dimer assay is not specific.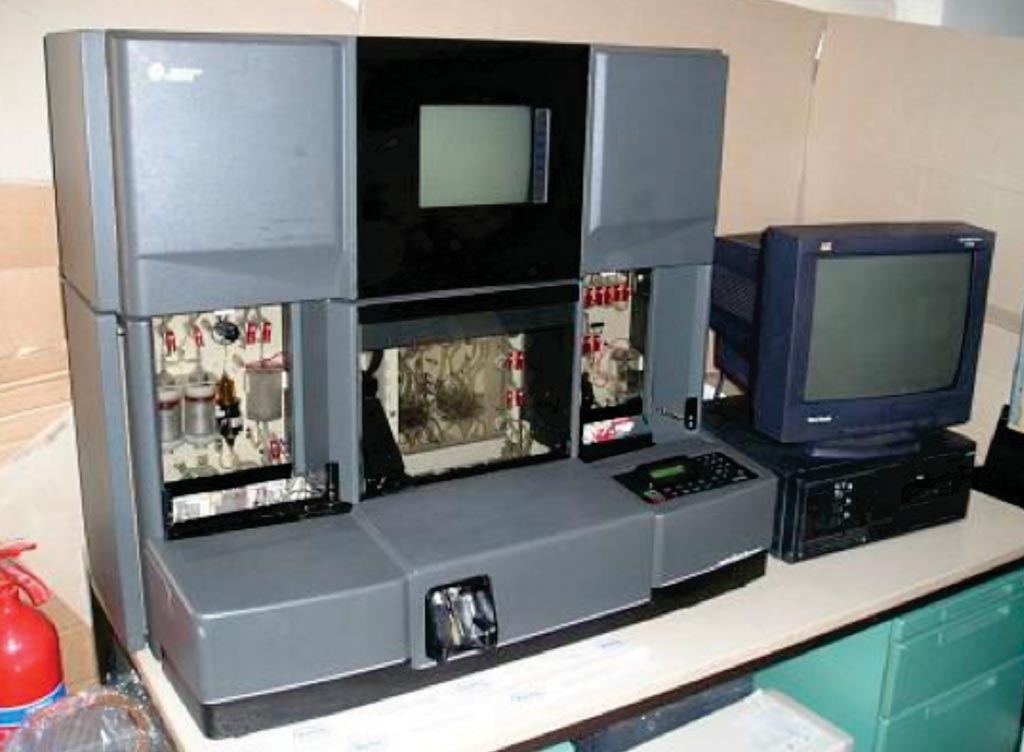 Internal Medicine Scientists at Ziv Medical Center (Safed, Israel) and colleagues carried out a retrospective cohort study which aimed to examine the association and correlation between VTE and various new inflammatory markers taken from medical records of 272 patients admitted with VTE and 55 patients without VTE were used as control group.
Red blood cell distribution width (RDW), mean platelet volume (MPV), neutrophil‐lymphocyte ratio (NLR), and platelet‐lymphocyte ratio (PLR) were obtained and calculated from the complete blood count which executed in the hematology unit with Beckman Coulter Gen‐S system device. NLR was defined as the absolute neutrophil count divided by the absolute lymphocyte count. PLR was defined as the absolute platelet count divided by the absolute lymphocyte count. RDW and MPV were obtained from the results of the complete blood count (CBC).
The team reported that patients with VTE were older than controls (62 ± 18.9 versus 55.4 ± 15.1 years), respectively and female gender was predominant in the two groups. In the study group, 178/272 (66%) had DVT, 84/272 (31%) had pulmonary embolism (PE), and the rest had DVT and PE. NLR, MPV, and PLR were found to be significantly elevated in acute VTE compared to control. A ROC curve analysis of NLR and MPV for predicting acute VTE was performed, which found a cut‐off value of 5.3 for NLR, an area under curve of (0.67 [0.60‐0.75]), with a sensitivity of 69% and specificity of 57%, and a cut‐off value of 8.6 for MPV, an area under curve of (0.61 [0.53‐0.68]), with a sensitivity of 52% and specificity of 67%.
The authors concluded that the neutrophil‐lymphocyte ratio and MPV could be beneficial predictors for the early detection of potential acute VTE. The study was published on September 11, 2019, in the Journal of Clinical Laboratory Analysis.
Related Links:
Ziv Medical Center