BRCA2 Mutations Linked to Pediatric Non-Hodgkin Lymphoma Risk
By Labmedica International staff writers
Posted on 09 Aug 2019
Inherited mutations in BRCA1 and BRCA2 genes are most typically associated with an increased risk of developing breast and ovarian cancer. BRCA2 was the third most frequently mutated gene (14 occurrences) among 3,006 survivors of childhood cancer, with the highest number observed among survivors of lymphoma.
Scientists have now examined germline sequencing data from 1,380 survivors of childhood lymphoma from two cohorts. As compared to controls with no history of cancer, non-Hodgkin lymphoma survivors were more likely to harbor pathogenic or likely pathogenic variants in BRCA2, suggesting there could be a link between the variants and non-Hodgkin lymphoma risk.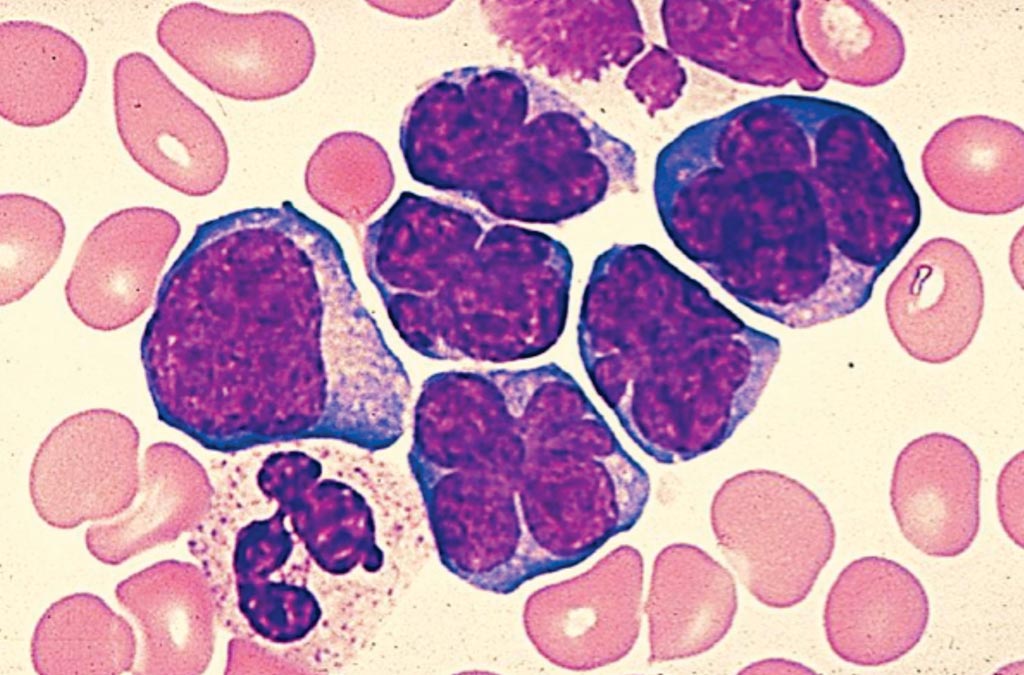 An oncology team from St Jude Children's Research Hospital (Memphis, TN, USA) analyzed data collected by the St. Jude Lifetime Cohort and Childhood Cancer Survivors Study, both of which are studying the health of adult survivors of pediatric cancers to minimize any later-life effects. Germline whole-genome sequencing, reaching 30-fold coverage, was obtained for both groups, either from peripheral blood or from buccal or saliva samples.
The scientists identified 13 pathogenic or likely pathogenic mutations in BRCA2 in survivors of Hodgkin lymphoma and eight in survivors of non-Hodgkin lymphoma. They then compared the prevalence of these mutations in the lymphoma survivors to their prevalence among a control group of more than 59,000 people without a history of cancer amassed from the Genome Aggregation Database (gnomAD).
In their cohort, they found a statistically significant association between lymphoma and mutations in BRCA2. When they stratified the patients by disease type, they found that the statistical significance held for a link between BRCA2 mutations and non-Hodgkin lymphoma, though not for Hodgkin lymphoma. Additionally, six of the seven childhood non-Hodgkin lymphoma survivors for whom the scientists were able to get family histories had family histories of BRCA2-related cancers like breast, prostate, pancreatic and melanoma cancer.
The authors concluded that pediatric or adolescent non-Hodgkin lymphoma could possibly be included in the list of cancers associated with germline BRCA2 mutations. Further, they argued that non-Hodgkin lymphoma survivors could possibly benefit from increased surveillance for other BRCA2-linked cancers.
Leslie L. Robison, PhD, chair of St. Jude's department of epidemiology and cancer control, said, "The more we know about the biology that drives a particular cancer, the more a patient's care can be precisely tailored. This includes cancer prevention and cancer screening, where an understanding of inherited mutations can help us put in place strategies to care for that patient and family long-term." The study was published on July 25, 2019, in the JAMA Oncology.
Related Links:
St Jude Children's Research Hospital