Macrocytic Anemia Associated with HBV Liver Impairment Severity
By Labmedica International staff writers
Posted on 19 Dec 2018
Cirrhosis is an end-stage disease that invariably leads to death and it is the 14th most common cause of death in adults worldwide and results in 1.03 million deaths per year. Chronic infection with hepatitis B virus (HBV) is one of the major causes of cirrhosis and 30% of deaths are attributable to HBV.
Anemia is a common comorbidity in cirrhosis that is associated with poor prognosis. Erythrocyte abnormalities were clinically important and frequent findings in patients with chronic disease. Mean corpuscular volume (MCV), a measurement of the average volume of red blood cells (RBCs), has been documented to be associated with an increase in many clinical conditions.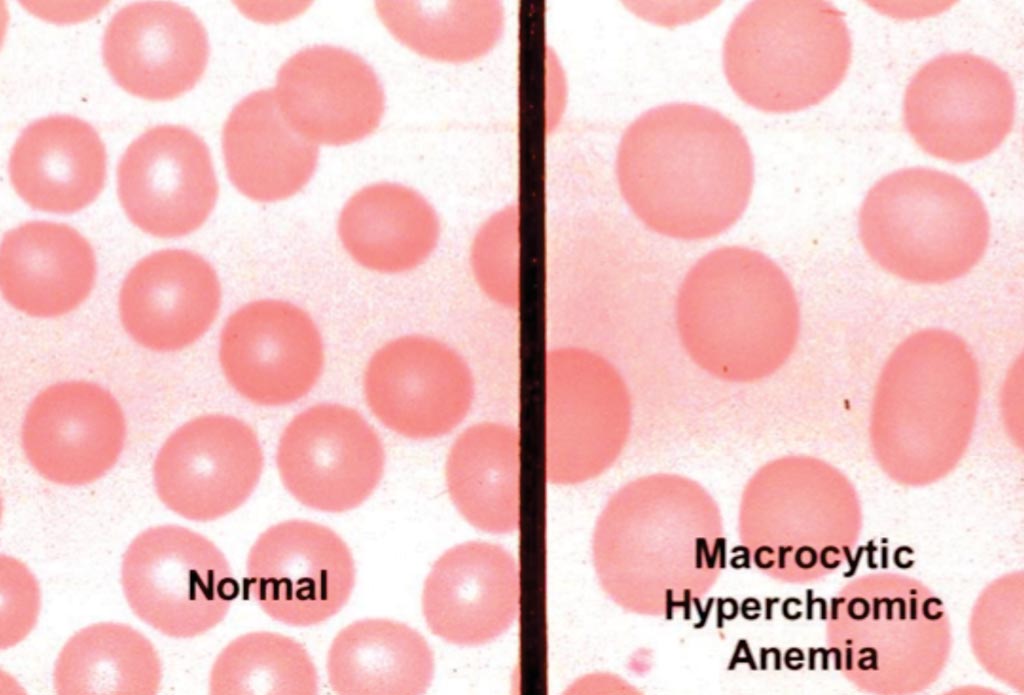 Scientists at the Xi'an Jiaotong University (Xi'an, People's Republic of China) and their colleagues enrolled 463 patients diagnosed as having HBV-related decompensated cirrhosis in a hospital-based cross-sectional study from May 2013 to July 2016. Patients were classified into three groups according to anemia types, diagnosed based on their mean corpuscular volume level. Anemia was defined according to World Health Organization's hemoglobin thresholds, which is hemoglobin level of less than 130 g/L in males and less than 120 g/L in females.
Among the 463 eligible participants, 304 had normocytic anemia, 123 had macrocytic anemia and 36 had microcytic anemia. The average age of participants was 54.3 ± 7.3 years and 63.5% of them were male. The data showed that patients with macrocytic anemia were older and had higher levels of bilirubin, international normalized ratio (INR) and alkaline phosphatase (ALP) compared to patients with normocytic or microcytic anemia. Model for End Stage Liver Disease (MELD) score was also observed to be higher in the macrocytic group. Conversely, the total cholesterol and albumin were relatively low.
The authors concluded that macrocytic anemia was found to be associated with the severity of liver impairment and might be a predictor for short-term mortality in patients with HBV-related decompensated cirrhosis. The study was published on November 1, 2018, in the journal BMC Gastroenterology.
Related Links:
Xi'an Jiaotong University