Blood Compatibility Assay Approved by FDA
By Labmedica International staff writers
Posted on 12 Nov 2018
Blood can be grouped based on the antigens on the surfaces of red blood cells, and the presence or absence of blood group antigens other than the ABO blood group antigens can be important in matching blood for transfusions.
Red blood cell antigens have typically been identified with serological methods involving the use of antisera, a blood serum that contains antibodies for testing. However, serologic testing has limitations and certain antisera may be scarce or unavailable.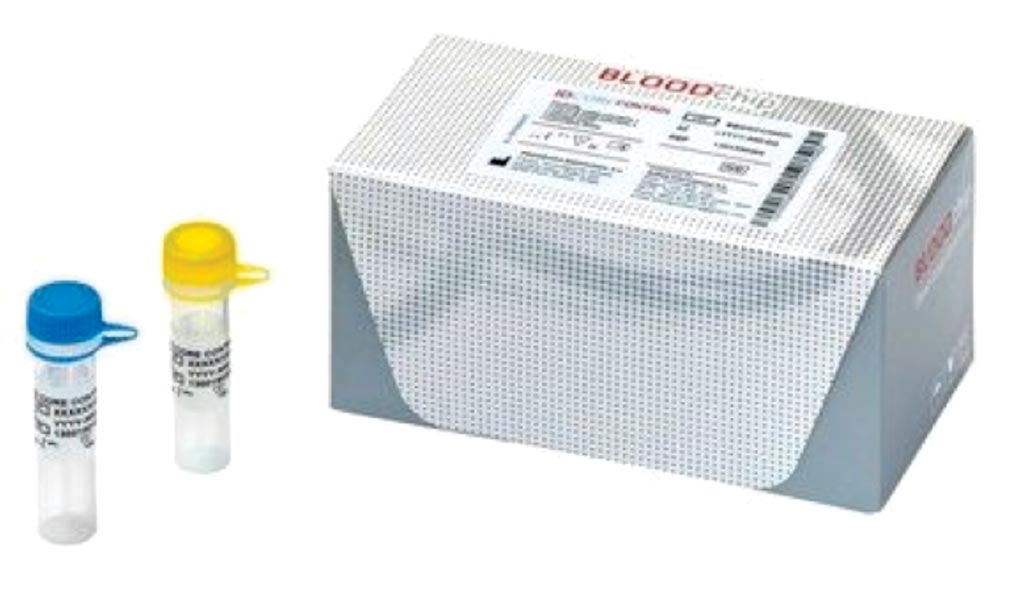 The US Food and Drug Administration (FDA, Silver Springs, MD, USA) announced that it has approved a molecular assay to determine blood compatibility for blood transfusions. The ID CORE XT is the second molecular assay approved for use in transfusion medicine, and the first to report genotypes as final results.
ID CORE XT is a qualitative, polymerase chain reaction (PCR)-based and hybridization-based genotyping test for the simultaneous identification of multiple alleles encoding human erythrocyte antigens (HEAs) in genomic DNA extracted from whole blood specimens collected in EDTA. This test genotypes 29 polymorphisms determining 37 HEA phenotypes of blood group systems Rh, Kell, Kidd, Duffy, MNS, Diego, Dombrock, Colton, Cartwright, and Lutheran. This test can be used to obtain in-depth knowledge of samples under study. In a study comparing typing results from ID Core XT with licensed serological reagents, the Precise Type HEA test, and DNA sequencing tests, Progenika's test demonstrated comparable performance with the other methods. Patients who require ongoing transfusions, including those with hemoglobinopathies, such as sickle cell disease and thalassemia, will benefit from the ID Core XT test. Additionally, the test will be used with cancer patients who require more thorough blood typing.
Peter Marks, MD, PhD, director of the FDA's Center for Biologics Evaluation and Research, said, "The approval of the ID CORE XT Test can streamline blood compatibility testing and provides an additional alternative to testing blood with antisera. We know that DNA testing holds great promise, to provide more informative, accurate and cost-effective methods that can enhance patient care."
Related Links:
US Food and Drug Administration