Prognostic Value of Blood Cell Counts Investigated
By Labmedica International staff writers
Posted on 29 Oct 2018
The prognosis and treatment of gastric cancer patients after radical gastrectomy mainly depends on classification of malignant tumors (TNM) stage system. However, the prognosis of gastric cancer patients could be various even with the same tumor stage.
Over the past decades, prognostic value of blood test parameters in gastric cancer patients has been investigated by numerous studies, because a blood test is simple, convenient, reproducible and cost-effective. However, the most common parameters been investigated in the previous reports were neutrophil-to-lymphocyte ratio (NLR) and platelet-to-lymphocyte ratio (PLR).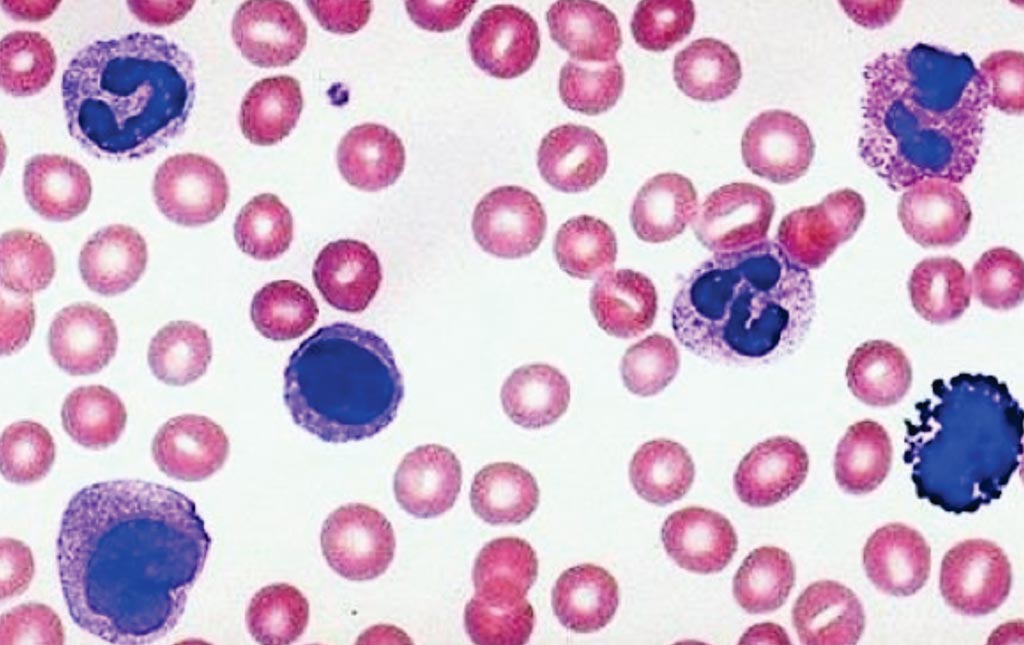 Medical scientists at the Fourth Military Medical University (Xi'an, China) enrolled a total of 3,243 gastric cancer patients from September 2008 to March 2015. There were 2,538 male and 705 female and the median age was 58 years (range 20–90). The median follow-up time was 24.9 months (range 1–75). All patients were treated with radical D2 gastrectomy, defined as a dissection of all the Group 1 and Group 2 nodes, and regular follow up.
Preoperative blood test was performed within seven days before surgery. Absolute count of white blood cells or leukocytes (WBC), neutrophil, lymphocyte, monocyte and platelet were recorded. Patients with signs of infection were excluded. Clinicopathological data including gender, age, tumor location, tumor size, pathological type, tumor depth, lymph node metastasis and tumor stage were collected. The patients were followed up until November 2015 every three months.
The team reported that the statistically significant optimal cut off value was 6.19 × 109/L for WBC, 4.19 × 109/L for neutrophils, 1.72 × 109/L for lymphocytes, 0.51 × 109/L for monocytes, and 260 × 109/L for platelets, respectively. Neutrophil, lymphocyte, monocyte and platelet were risk factors for the prognosis of gastric cancer. However, only lymphocyte and monocyte were independent risk factors. Combination of lymphocyte and monocyte counts could increase the prognostic value for gastric cancer patients, especially in stage II/III gastric cancer patients.
The authors concluded that absolute count of blood cells was more convenient in predicting the prognosis of gastric cancer patients. High absolute count of neutrophil, monocyte and platelet, and low absolute count of lymphocyte were associated with poor prognosis of gastric cancer. However, only lymphocyte and monocyte count were independent prognostic predictors. The study was published on October 11, 2018, in the journal BMC Gastroenterology.
Related Links:
Fourth Military Medical University