Mutations Identified As Cause for Rare Bone Marrow Disorder
By Labmedica International staff writers
Posted on 09 Aug 2018
Scientists have helped solve a decades-old mystery about which mutations are responsible for an inherited bone marrow disorder. The answer may allow some children to avoid the risk and expense of bone marrow transplantation, a common treatment for leukemia and bone marrow disorders.
Germline SAMD9 and SAMD9L mutations cause a spectrum of multisystem disorders that carry a markedly increased risk of developing myeloid malignancies with somatic monosomy 7. Studies have revealed that germline SAMD9 mutations in additional MIRAGE syndrome patients as well as SAMD9L mutations in patients with ataxia pancytopenia syndrome and in other children with bone marrow (BM) Mo7, myelodysplastic syndromes (MDS), aplastic anemia, and/or neurologic abnormalities.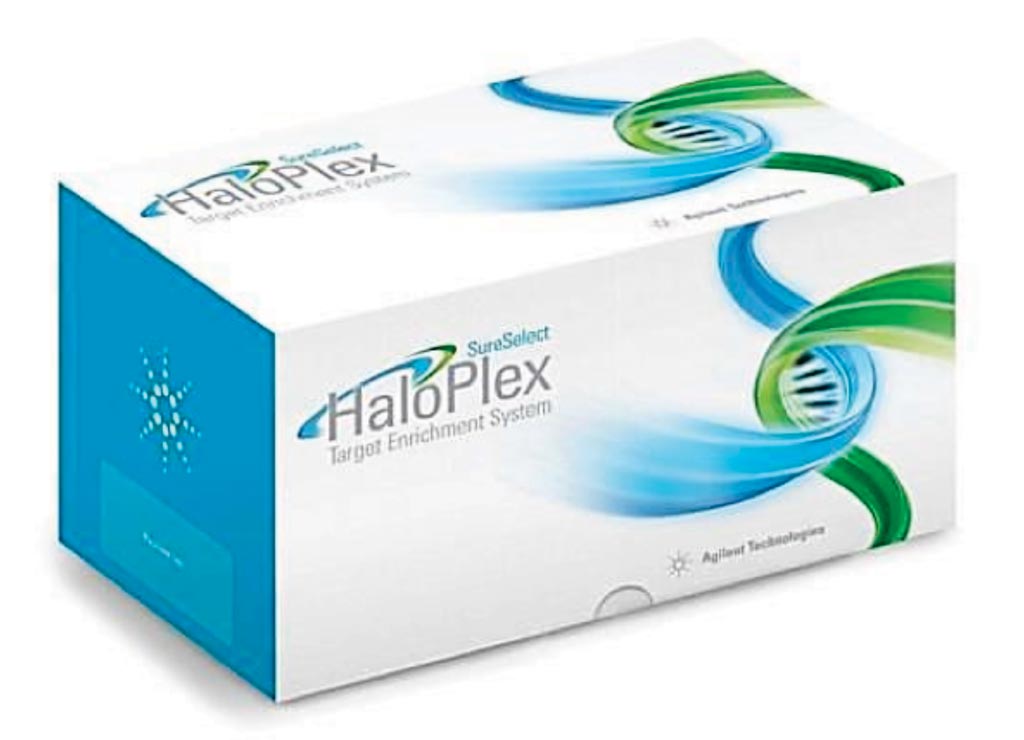 A large team of scientists from several institutions collaborated with their colleagues at St. Jude Children's Research Hospital (Memphis, TN, USA) analyzed blood samples from 16 siblings in five families affected by a rare bone marrow disorder, MDS and leukemia syndrome with monosomy 7, which is also called familial monosomy 7 syndrome. Three of the 16 siblings developed acute myeloid leukemia (AML) and died of the disease or related complications. Two other siblings were diagnosed with MDS, a disorder characterized by below-average numbers of normal blood cells. The symptoms include anemia, infections, bleeding and an increased risk of AML.
DNA isolated from patients was analyzed using Affymetrix SNP 6.0 arrays. SNP array data were analyzed using dChip software. A targeted sequencing panel using the HaloPlex platform was designed to interrogate 56 genes recurrently mutated in myeloid disorders. Both SAMD9 and SAMD9L were sequenced in at least one sample from each individual (parents and siblings) by amplifying approximately 1.5-kb regions (3/gene) with more than 50 overlapping bases using the MiSeq with a 500cycle nano kit.
Molecular analyses uncovered germline four SAMD9L and one SAMD9 mutations in these families. Affected individuals had a highly variable clinical course that ranged from mild and transient dyspoietic changes in the bone marrow to a rapid progression of MDS or AML with monosomy 7. Deep sequencing demonstrated selective pressure favoring the outgrowth of clones that have either lost the mutant allele or acquired revertant mutations. In three of the five families, an apparently healthy parent also carried the mutation. Germline mutations are found in the DNA of every cell and are usually inherited.
Jeffery M. Klco, MD, PhD, the corresponding author of the study, said, "Surprisingly, the health consequences of these mutations varied tremendously for reasons that must still be determined, but the findings are already affecting how we may choose to manage these patients. The spontaneous recovery experienced by some children with the germline mutations suggests some patients with SAMD9 and SAMD9L mutations who were previously considered candidates for bone marrow transplantation may recover hematologic function on their own." The study was published on July 25, 2018, in the journal JCI Insight.
Related Links:
St. Jude Children's Research Hospital