Chronic Fatigue Syndrome Linked to Thyroid Levels
By Labmedica International staff writers
Posted on 04 Apr 2018
Chronic fatigue syndrome (CFS) is a common disease marked by lengthy spells of weakness, fatigue and depression. Its diagnosis is predominantly based on symptoms and on ruling out any underlying medical condition, rather than on laboratory tests and physical examination.
Several symptoms resemble those of hypothyroidism, a condition where the thyroid gland does not produce enough thyroid hormone. In hypothyroidism, the body tries to encourage thyroid hormone activity by releasing more thyroid-stimulating hormone; however, this does not happen in patients with chronic fatigue syndrome.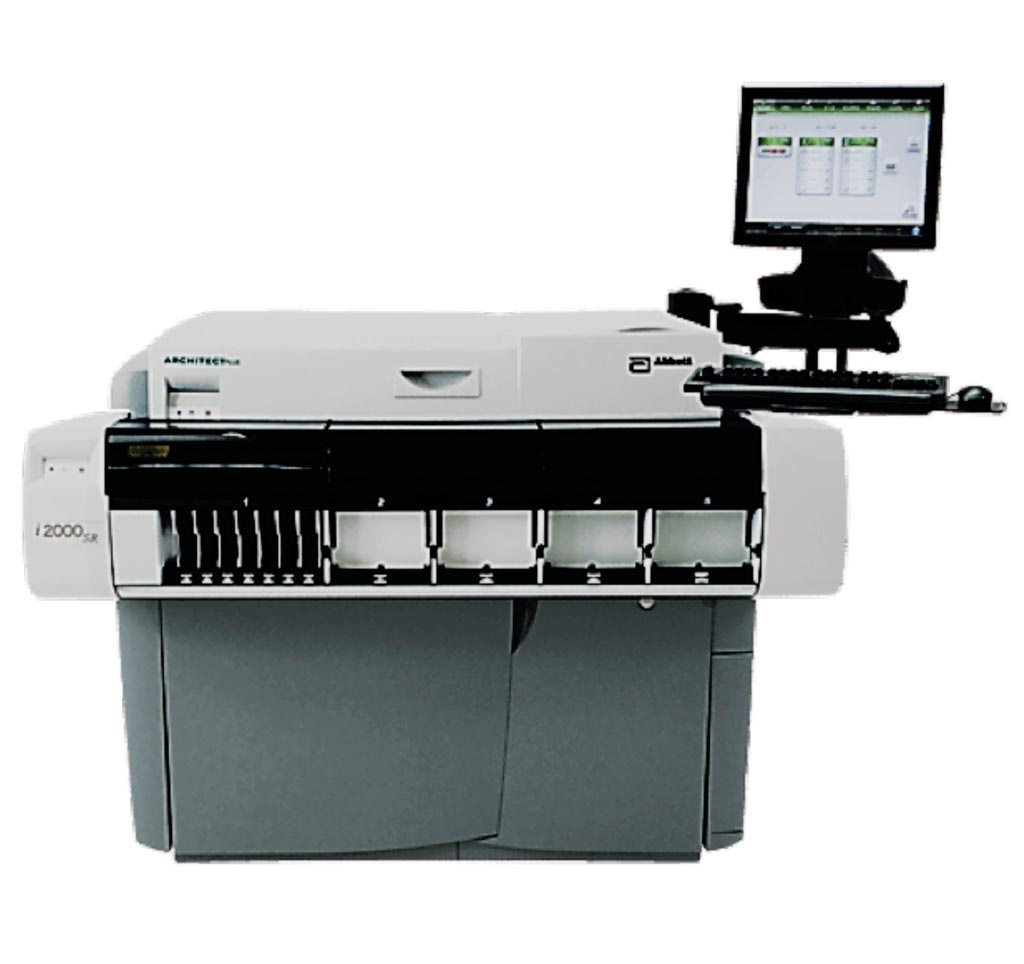 Scientists at the University Medical Centre Groningen (Groningen, The Netherlands) collected both blood and urine samples from 98 patients diagnosed with CFS and a total of 99 age- and sex-matched apparently healthy controls. EDTA-whole blood was used for the measurement of routine hematological parameters: hemoglobin (Hb), hematocrit, white blood cells (WBC), red blood cells (RBC), and thrombocytes] with a Sysmex XN-9000
h
ematology analyzer.
Routine biochemical parameters were measured and these included: Vitamin B12, folate, thyroid-stimulating hormone (TSH), free thyroxine (FT4), and free triiodothyronine (FT3) were assayed by electrochemiluminescent immunoassay on the Roche Modular E170 Analyzer. Serum total thyroxine (TT4) and total triiodothyronine (TT3) were measured using an Architect i2000SR. Serum antithyroglobulin antibodies and antithyroid peroxidase antibodies were measured with an Immulite 2000. Whole blood- and lithium–heparin plasma selenium, copper, magnesium and zinc and iodine in urine were measured using ICP-MS 7700x.
The investigators found that the CFS patients had lower serum levels of certain key thyroid hormones such as triiodothyronine (T3) and thyroxine (T4), but normal levels of thyroid-stimulating hormone. Additional analyses indicated that CFS patients had a lower urinary iodine status and low-grade inflammation, which possibly mirrored the symptoms of patients with hypothyroidism. These CFS patients, however, had relatively higher levels of another thyroid hormone called "reverse T3" or rT3. This appeared to be due to a shift in hormone production, where the body preferred to convert T4 to rT3 instead of producing T3. The low T3 levels found in CFS patients coupled with this switchover to rT3 could mean that T3 levels are severely reduced in tissue.
Begoña Ruiz-Núñez, a PhD student and first author of the study, said, "One of the key elements of our study is that our observations persisted in the face of two sensitivity analyses to check the strength of the association between CFS and thyroid parameters and low-grade inflammation. This strengthens our test results considerably." The study was published on March 20, 2018, in the journal Frontiers in Endocrinology.
Related Links:
University Medical Centre Groningen