Blood Test Helps Identify CV Patients Most at Risk
By Labmedica International staff writers
Posted on 20 Feb 2018
A new blood test could provide a clue as to why some patients are at higher risk of cardiovascular disease risk after suffering a heart attack, which may help scientists to identify new targets for reducing the risk and eventually lead to more effective treatments.
Adverse events, including cardiovascular (CV) death, remain common following acute coronary syndrome (ACS). Intensive antithrombotic therapies, including potent P2Y12 inhibitors and the addition of low-dose anticoagulant therapy, have all resulted in improved outcomes but increased the risk of major bleeding events.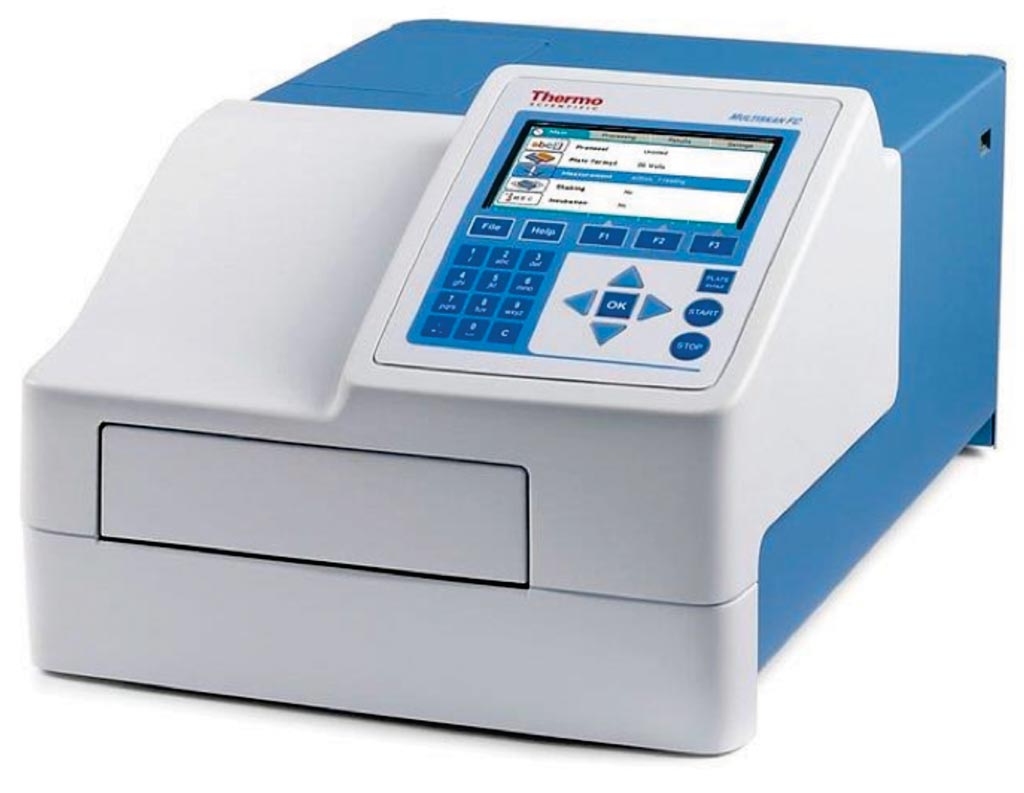 An international team of scientists collaborating with their colleagues at the University of Sheffield (Sheffield, UK) obtained blood samples from a sub-set of 4,354 patients with acute coronary syndrome as they were discharged from hospital. High-throughput turbidimetric analysis was performed in flat-bottomed, polystyrene 96-well plates using a dedicated Multiskan FC plate reader.
Studied variables included lysis time which is time taken for turbidity to drop by 50% from maximum as a measure of lysis potential and maximum turbidity which is turbidity the scattering of light as a measure of fibrin clot density. Other biochemical analyses included N-terminal pro B-type natriuretic peptide (NT-proBNP), high-sensitivity troponin T, cystatin C, C-reactive protein (CRP), and growth differentiation factor-15 (GDF-15), which were measured using sandwich immunoassays. Differential blood count was determined on EDTA-anticoagulated blood samples at randomization.
The scientists reported that after adjusting for CV risk factors, each 50% increase in lysis time was associated with CV death/spontaneous myocardial infarction (MI) and CV death alone. Similarly, each 50% increase in maximum turbidity was associated with increased risk of CV death. After adjustment for other prognostic biomarkers (leukocyte count, high-sensitivity C-reactive protein, high-sensitivity troponin T, cystatin C, N-terminal pro B-type natriuretic peptide, and growth differentiation factor-15), the association with CV death remained significant for lysis time, but not for maximum turbidity.
The authors concluded that after adjustment for known clinical characteristics and risk factors, the study found that the patients with the longest clot lysis time had a 40% increased risk of recurrent myocardial infarction or death due to cardiovascular disease. Fibrin clots that are resistant to lysis independently predict adverse outcome in ACS patients. The study was published on January 29, 2018, in the European Heart Journal.
Related Links:
University of Sheffield