Tumor Suppressor Gene Variants Identified for Leukemia Patients
By Labmedica International staff writers
Posted on 16 Jan 2018
Newly identified germline variations in a key tumor suppressor gene predispose individuals to develop leukemia as children and leave them with a 1-in-4 chance of developing a second cancer later. Acute lymphoblastic leukemia is the most common childhood cancer and in most cases, the exact cause is unknown.
Germline Tumor Protein 53 (TP5) variation is the genetic basis of Li-Fraumeni syndrome, a highly penetrant cancer predisposition condition. Recent reports of germline TP53 variants in childhood hypodiploid acute lymphoblastic leukemia (ALL) suggest that this type of leukemia is another manifestation of Li-Fraumeni syndrome.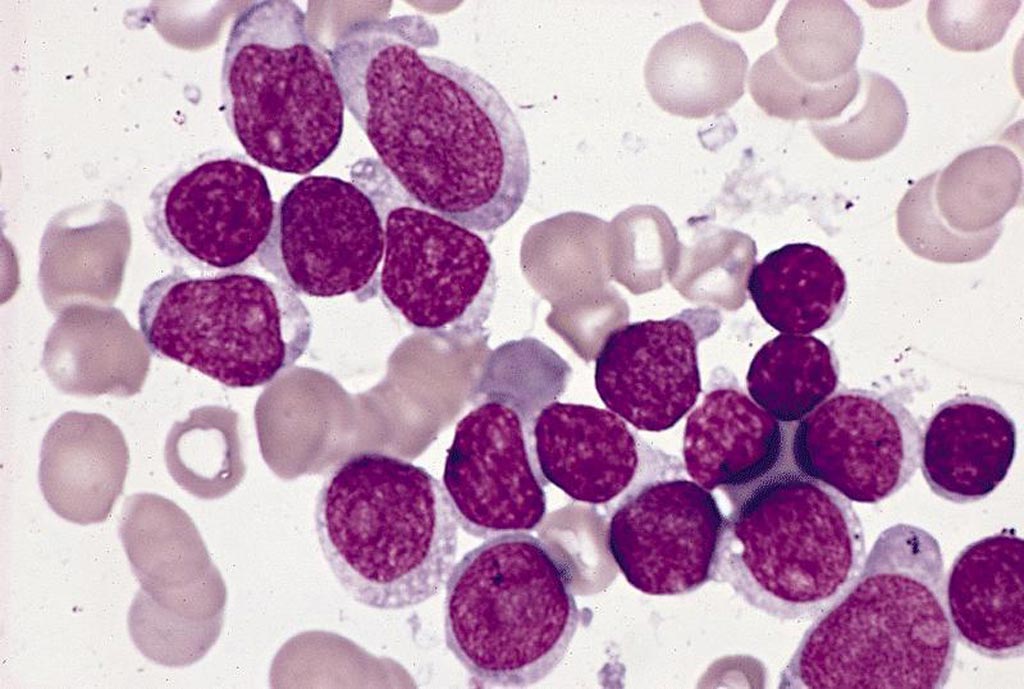 Scientists at St. Jude Children's Research Hospital (Memphis, TN, USA) and their colleagues performed targeted sequencing of TP53 coding regions was performed on 3,801 children from the Children's Oncology Group frontline ALL clinical trials. TP53 variant pathogenicity was evaluated according to investigational determined transcriptional activity, in silico prediction of damaging effects, and prevalence in non-ALL control populations. TP53 variants were analyzed for their association with ALL presenting features and treatment outcomes.
The team identified 49 unique nonsilent rare TP53 coding variants in 77 (2.0%) of 3,801 patients sequenced, of which 22 variants were classified as pathogenic. TP53 pathogenic variants were significantly over-represented in ALL compared with non-ALL controls. The high-risk variants were most common in the high-risk leukemia subtype hypodiploid ALL. About 65% of patients who carried high-risk TP53 variant in this study had the hypodiploid subtype of ALL. Children with TP53 pathogenic variants were significantly older with a median age of 15.5 years at ALL diagnosis. Carrying germline TP53 pathogenic variants was associated with inferior event-free survival and overall survival and in particular, children with TP53 pathogenic variants were at a dramatically higher risk of second cancers than those without pathogenic variants, with 5-year cumulative incidence of 25.1% and 0.7%.
The 26 patients in this study who carried the high-risk TP53 variants were also almost four times more likely than other pediatric ALL patients to die of their disease or related complications. Jun J. Yang, PhD, the corresponding author of the study, said, "These germline variations are a double whammy for carriers. Not only is their risk of developing leukemia very high, they are also more likely to relapse or develop a second cancer. Maybe these patients should avoid certain ALL therapies in order to reduce their risk of developing another cancer. I believe this finding may change treatment and follow-up for these high-risk patients. The study was published on January 4, 2018, in the Journal of Clinical Oncology.
Related Links:
St. Jude Children's Research Hospital