Luminex COVID-19 Antibody Test Receives FDA Emergency Use Authorization
By LabMedica International staff writers
Posted on 21 Jul 2020
Luminex Corporation (Austin, TX, USA) has secured an Emergency Use Authorization (EUA) from the US FDA for the company's xMAP SARS-CoV-2 Multi-Antigen IgG Assay.
The xMAP-based serology test is the third COVID-19 Luminex test to receive an EUA, joining the NxTAG CoV Extended Panel and the ARIES SARS-CoV-2 Assay, which are rapid, RNA-based SARS-CoV-2 diagnostic tests that received EUAs in March and April of this year, respectively. Designed to simultaneously detect antibodies against three antigens, the xMAP SARS-CoV-2 Multi-Antigen IgG Assay delivers high-quality results for up to 96 patient samples in under three hours. The assay detects antibodies of the immunoglobulin class G (IgG), which are an important component of an adaptive immune response and typically reflect sustained immunity to a given pathogen.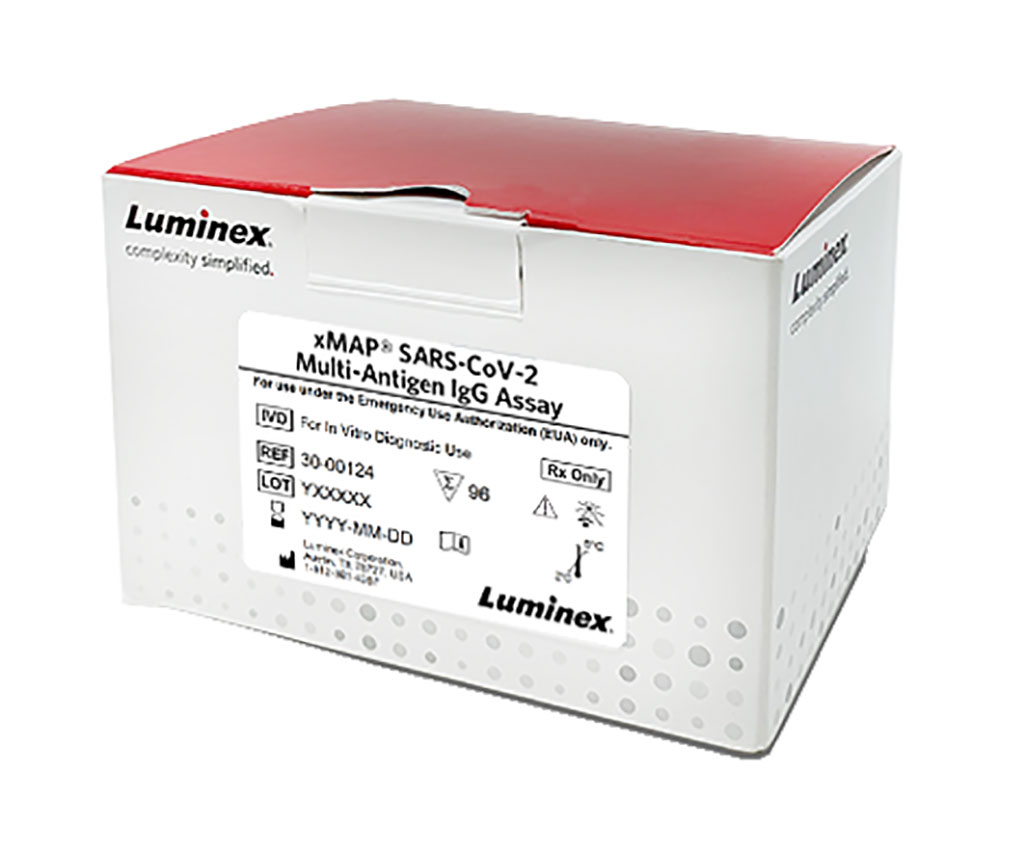 The xMAP SARS-CoV-2 Multi-Antigen IgG Assay has demonstrated specificity of 100% in human serum and greater than 99% in human plasma, with sensitivity greater than 96% for both human serum and plasma (>14 days post-symptom onset) in clinical studies. Clinical laboratories can now use this serology assay to identify the presence of antibodies in people who have been infected with the virus that causes COVID-19. The new multi-antigen IgG assay can be run on all xMAP platforms, including MAGPIX, the Luminex 200, and FLEXMAP 3D. The assay reduces time to results, minimizes the volume of sample needed, and accelerates the testing process without the need for excess labor, representing advancements over commonly used ELISA-based antibody assays.
"More than 17,000 xMAP systems have been sold to laboratories around the world, and this FDA authorization creates important new opportunities for these labs to rapidly expand their COVID-19 testing capabilities with a highly accurate serology-based assay," said Nachum "Homi" Shamir, President and CEO of Luminex. "In close collaboration with our extensive network of partners and customers, Luminex continues to be on the frontlines in the mission-critical effort to address the current pandemic with state-of-the-art testing and innovative technologies such as xMAP."