Urine Test Accurately Predicts End of Life for Lung Cancer Patients
By LabMedica International staff writers
Posted on 02 Mar 2023
Lung cancer continues to be the leading cause of cancer-related deaths for both men and women around the globe. This deadly disease can affect its victims in various ways, such as through tumor growth and blood clotting. However, all of the possible factors that lead to death of a lung cancer patient have yet to be fully investigated. A new study has found that lung cancer patients can have their risk of mortality accurately predicted within the last four weeks of life by analyzing their urine. This information gives both the patient and their families the chance to prepare for the end of life, while also providing clinicians with more detailed data to inform their care and medication plans. Furthermore, this method can lead to the cessation of potentially intrusive tests and treatments and provide an easier transition to comfortable palliative care.
In the study, researchers at University of Liverpool (Liverpool, UK) found that it is possible to measure metabolic changes in the last month before a patient passes away in order to successfully predict their date of death, with the accuracy improving as the time of death approaches. Common biomarkers have been identified in patients dying from cancers, and the team specifically identified changes in volatile organic compounds. After analyzing urine samples of 144 lung cancer patients in their last few weeks of life via gas chromatography mass spectrometry, it was concluded that 37 volatile organic compounds showed such extreme changes that it was possible to draw significant predictions about their risk of death, which was categorized as low, medium, and high. The results in the 30 day window were found to have "excellent" probability values.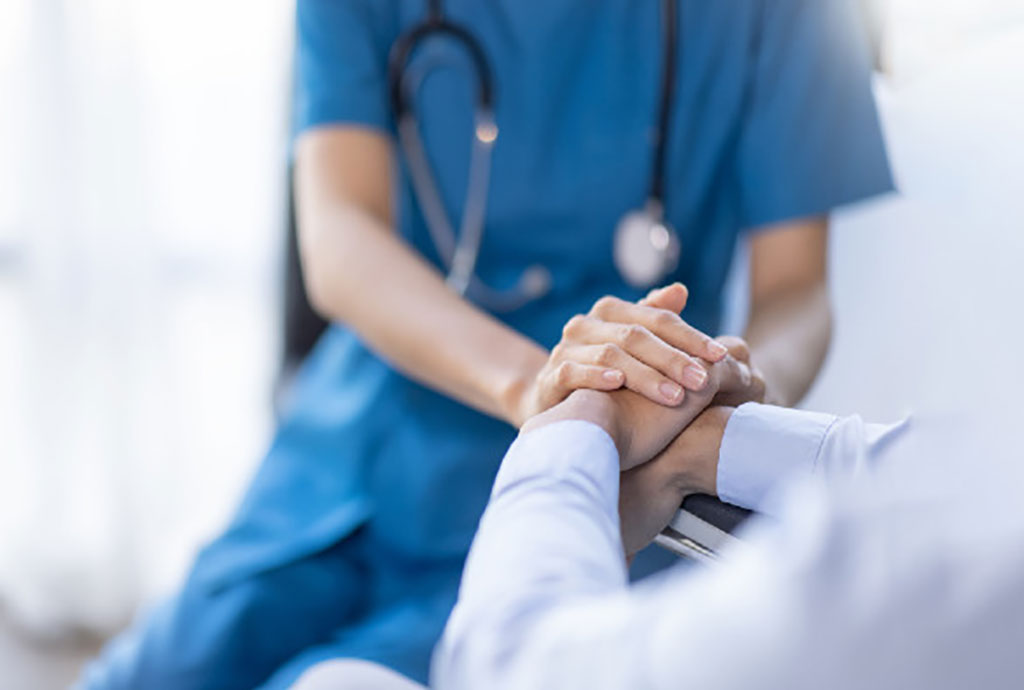 The research team has suggested that the findings can be utilized by clinicians to make more accurate predictions for patients who are suffering from terminal lung cancer. These metabolic changes are exclusive to terminal lung cancer, and the team is confident that future studies into other terminal cancers and even critical care settings will reveal biomarker changes that could further aid in their predictions. Additional studies are already being conducted by the team in order to validate and refine their models.
"Predicting when patients with advanced cancer are likely to die is challenging and no accurate test is available to determine this," said co-author Professor Chris Probert, a consultant gastroenterologist at the Royal Liverpool University Hospital and Professor of Gastroenterology at the University of Liverpool. "This is the first study to use a metabolomics approach to investigate the dying process in the last weeks of life. The findings provide evidence to support the hypothesis that there are specific metabolic changes associated with the dying process in cancer."
Related Links:
University of Liverpool