Carolina Liquid Chemistries and Diazyme Enter Into Partnership
By LabMedica International staff writers
Posted on 24 Jan 2023
Carolina Liquid Chemistries, Corp. (CLC, Greensboro, NC, USA) and Diazyme Laboratories, Inc. (San Diego, CA, USA) have entered into a partnership to expand the test menu on the Diazyme DZ-Lite c270 benchtop clinical chemistry analyzer, allowing it to run both special and routine chemistries.
In comparison to using time-consuming and labor-intensive immunoassay platforms, it is more economical to run tests on clinical chemistry analyzers. The DZ-Lite c270 is an advanced benchtop clinical chemistry analyzer with a menu of FDA-cleared, moderately complex, and innovative assays made for clinical laboratories of all sizes. The compact clinical chemistry analyzer supports 1, 2, 3, and 4-part reagent assays and has a throughput of up to 270 tests per hour. The analyzer can be used in all types of clinical laboratory settings such as reference laboratories, hospitals, and physician offices with clinical labs.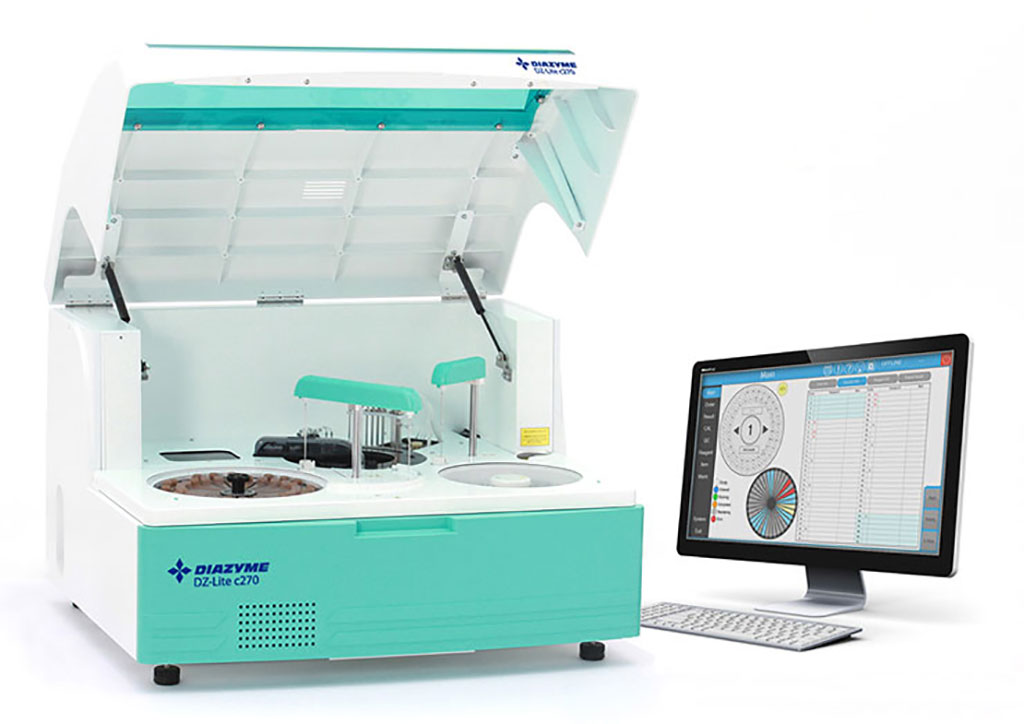 Related Links:
Carolina Liquid Chemistries, Corp. 
Diazyme Laboratories, Inc.