Various Serum Vitamin D Biomarkers Compared for Sarcopenia
By LabMedica International staff writers
Posted on 25 Aug 2021
Sarcopenia is an age-related clinical condition characterized by a gradual and generalized loss of skeletal muscle mass with a decrease in strength and physical capacity. It is considered to be one of the risk factors for adverse events in older people, including delirium, disability, institutionalization, and even death.
Vitamin D deficiency is common among older people around the world. Older people are particularly prone to the development of vitamin D insufficiency or deficiency for following reasons: a reduced cutaneous synthesis in the skin, decreased daily sun exposure, and chronic diseases of organs related to vitamin D metabolism.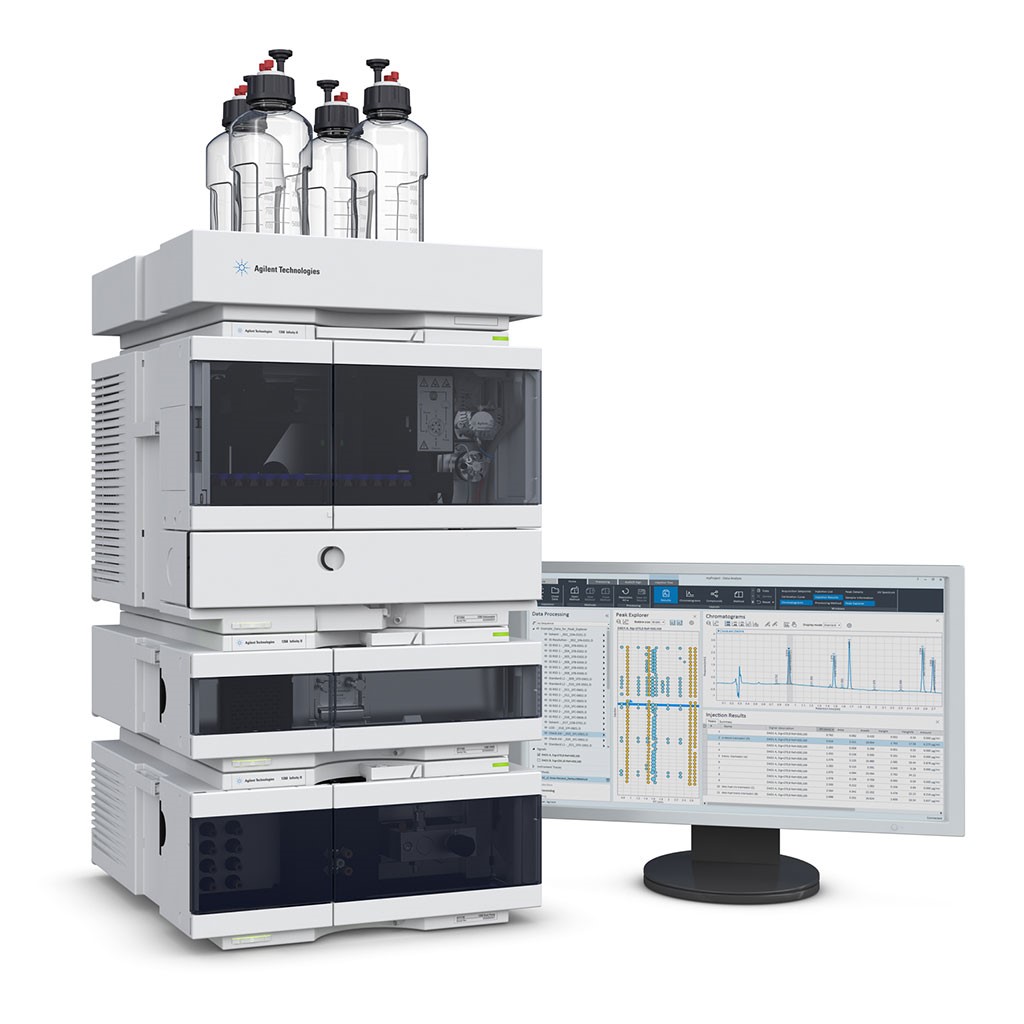 Clinical Laboratorians at the Gyeongsang National University College of Medicine (Jinju, Korea) and their medical colleagues collected data from May 2018 to December 2019 on a total of 83 hip fracture (HF) surgery patients: 36 with sarcopenia and 47 non-sarcopenia patients, who were included in the analysis. The age of patients was 74.1 ± 12.3 years in the sarcopenia group and 70.7 ± 10.0 years in the non-sarcopenia group. The male-to-female ratio was 0.59 in the sarcopenia group and 0.33 in the non-sarcopenia group.
Measurements of bioavailable 25(OH)D, 24,25-dihydroxyvitamin D (24,25(OH)
2
D) and total 25-hydroxy vitamin D (25(OH)D) were made using solid-phase extraction (SPE) and subsequent liquid chromatography-tandem mass spectrometry (LC-MS/MS). The LC-MS/MS system consisted of an Agilent 1260 HPLC system with an Agilent 6460 triple quadrupole mass spectrometer (Agilent Technologies, Santa Clara, CA, USA).
Vitamin D binding protein (VDBP) concentration was measured using an enzyme-linked immunosorbent assay (R&D Systems, Minneapolis, MN., USA). For
GC
gene genotyping, genomic DNA was isolated from peripheral blood leukocytes and performed using a TaqMan SNP Genotyping Assay and an ABI ViiA 7 Real-Time PCR System (Applied Biosystems, Foster City, CA, USA).
The investigators reported that bioavailable 25(OH)D levels were significantly decreased in the sarcopenia group compared with the non-sarcopenia group. Results of ROC analysis for the diagnosis of sarcopenia using serum level of bioavailable of 25(OH)D revealed that the cutoff point for bioavailable 25(OH)D was 1.70 ng/mL (AUC = 0.649). In the group with a bioavailable 25(OH)D less than 1.70 ng/mL, the incidence of sarcopenia increased by 3.3 times. Among laboratory test results, serum levels of albumin, calcium, alkaline phosphatase, aspartate aminotransferase (AST), and alanine aminotransferase (AST) were not significantly different either between the two groups (sarcopenia versus non-sarcopenia). However, parathyroid hormone (PTH) was significantly higher in the non-sarcopenia group than in the sarcopenia group.
The authors concluded that among various serum vitamin D biomarkers, bioavailable 25(OH)D was associated with sarcopenia. Thus, bioavailable vitamin D might be used as an auxiliary marker for assessing the risk of sarcopenia. The study was published on August 5, 2021 in the
Journal of Clinical Laboratory Analysis.
Related Links:

Gyeongsang National University College of Medicine
Agilent Technologies
R&D Systems
Applied Biosystems
Latest Clinical Chem. News