Calcitonin and Procalcitonin Immunoassays Investigated for Medullary Thyroid Carcinoma
By LabMedica International staff writers
Posted on 23 Mar 2021
Medullary thyroid carcinoma (MTC) is caused by a malignant transformation in the parafollicular C-cells of the thyroid, where calcitonin (CT) is released. Nowadays, CT is the main tumor marker used in the diagnosis and follow-up of MTC patients.
However, CT assays suffer pre-analytic and analytic drawbacks: CT is prone to relatively rapid
in vitro
degradation by serum proteases which makes rapid processing of samples mandatory; and the presence of various different immunoreactive isoforms and fragments, which can lead to inaccurate results (usually false low) as well as poor comparability of results obtained by different assays.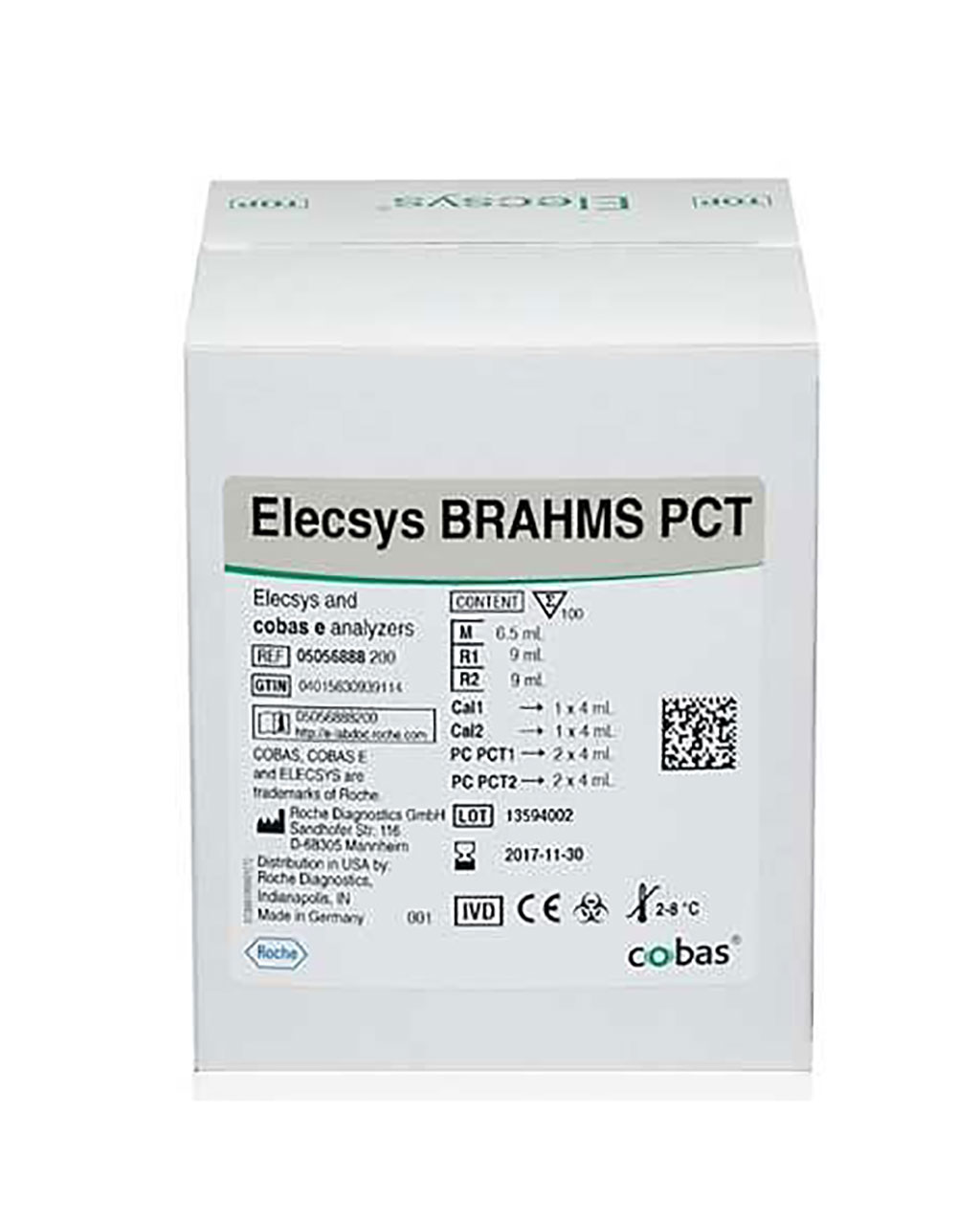 Medical Scientists from the Institute of Oncology Research (Bellinzona, Switzerland) collected serum samples from 16 patients with active (i.e. primary tumor before surgery or post-surgical recurrent disease) and 23 with inactive (i.e. complete remission) MTC, 125 patients with non-MTC benign thyroid disease and 62 patients with non-MTC thyroid cancers, respectively.
The team performed simultaneously measurements using the Elecsys CT and Procalcitonin (PCT) assays that were accomplished on the fully automated Cobas e601 platform (Roche Diagnostics, Rotkreutz, Switzerland). The commercial PCT assays used was the BRAHMS GmbH (Henningdorf, Germany). The Elecsys BRAHMS procalcitonin assay was standardized against BRAHMS PCT luminescent immunoassay (LIA). Analytical (AS) and functional (FS) sensitivity values are 0.02 ng/mL and 0.06 ng/mL, respectively.
The team reported that both CT and PCT median values in active MTC (94 pmol/L and 1.17 ng/mL, respectively) were significantly higher compared with inactive MTC (0.28 and 0.06) and either benign (0.37 and 0.06) or malignant (0.28 and 0.06) non-MTC. Undetectable PCT was found in five non-MTC patients with false positive CT results. In addition, higher CT levels were found in patients with non-MTC benign disease compared to both inactive MTC and non-malignant MTC, respectively.
The authors concluded that the Elecsys PCT assay is a highly sensitive and specific alternative MTC marker. At the very least it appears useful in patients with positive CT results as negative PCT values securely exclude active MTC. The availability of both markers on the same automated platform facilitates reflex or reflective strategies to refine the laboratory diagnosis. The study was published in the March, 2021 issue of the journal
Clinical Chemistry and Laboratory Medicine.
Related Links:

Institute of Oncology Research
Roche Diagnostics
BRAHMS GmbH