Serum Pentosidine Levels Measured in Systemic Lupus Erythematosus
By LabMedica International staff writers
Posted on 14 Jan 2021
Systemic lupus erythematosus (SLE), is the most common type of lupus. SLE is an autoimmune disease in which the immune system attacks its own tissues, causing widespread inflammation and tissue damage in the affected organs. It can affect the joints, skin, brain, lungs, kidneys, and blood vessels.
Inflammation causes oxidative stress and favors protein, lipid and nuclear acids glycation creating products collectively denominated as Advanced Glycation Products (AGEs). Glycation is a non-enzymatic protein modification that occurs in situations of hyper and normal glycaemia being accelerated in the first situation. One of the members of the AGE family is pentosidine that results from the reaction of pentoses with free amino groups such as arginine and lysine.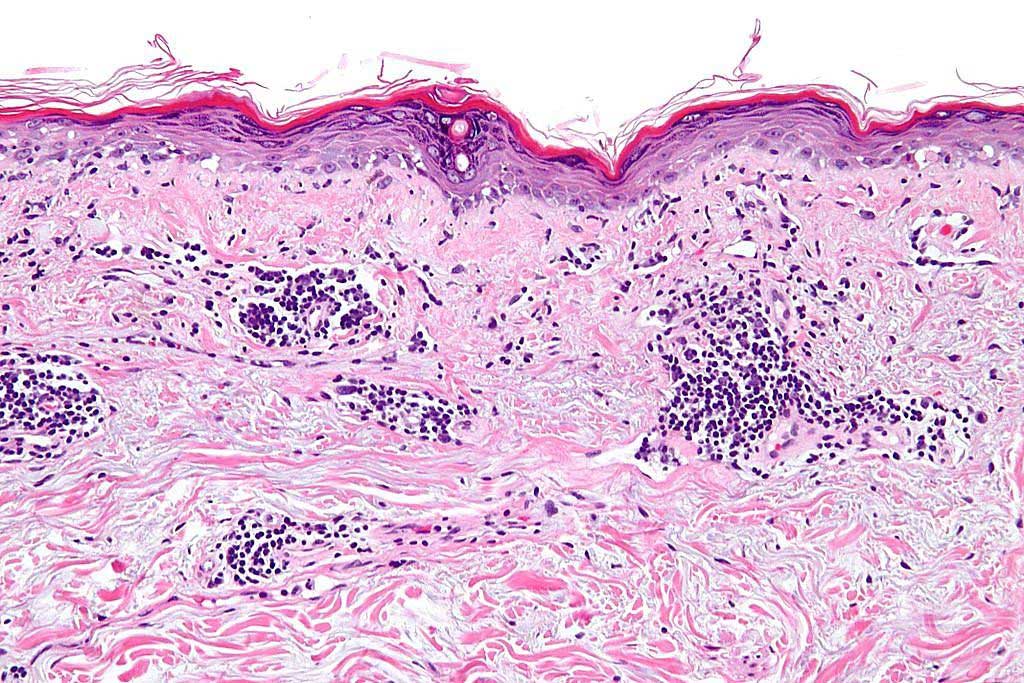 Medical Scientists at the Mackenzie Evangelical School of Medicine Paraná (Paraná, Brazil) carried out a cross sectional study that included 79 patients that fulfilled at least four of the Classification Criteria for Systemic Lupus Erythematosus (SLE) from Systemic Lupus International Collaborating Clinics (SLICC). Five mL of venous blood was obtained from peripheral vein, aliquoted and stored to −80 °C until pentosidine was measured. At the time of blood collection, ESR (erythrocyte sedimentation rate, C reactive protein (CRP), disease activity by the Safety of Estrogen in Lupus National Assessment Systemic Lupus Erythematosus Disease Activity Index (SELENA-SLEDAI) and cumulative damage were measured. Serum pentosidine levels were measured by commercial ELISA kits (XpressBio, Frederick, MD, USA).
The team reported that that there was no evidence that age, gender and ethnic background impact serum pentosidine levels although lower levels of serum pentosidine were seen in older individuals. Levels of pentosidine did not correlate with patients' ESR and CRP levels, proteinuria, C3 levels. They also did not observe change in pentosidine levels if the patient had active nephritis at time of blood collection or not. Patients with discoid skin lesions and photosensitivity had lower levels than those without them. In the 79 studied patients, the SLEDAI ranged from 0 to 12 (median of 0) and the SLICC/ACR-DI from 0 to 4 (median of 0). Serum pentosidine levels did not correlate with SLEDAI neither with SLICC.
The authors noted that SLE is a disease where inflammation biomarkers are difficult to interpret. C reactive protein, one of the most commonly used inflammatory indicators is usually low in active lupus and one of the given explanations is that patients with this disease can develop autoantibodies against it. A similar process could have happened with pentosidine. The authors concluded that pentosidine levels did not correlate with disease activity or cumulative damage in lupus. Further studies are needed to understand the role of this biomarker in skin manifestations of SLE. The study was published in the January, 2021 issue of the journal
Practical Laboratory Medicine.
Related Links:

Mackenzie Evangelical School of Medicine Paraná
XpressBio