Gestational Lipid Profiles Associated with Adverse Cardiovascular Risk
By LabMedica International staff writers
Posted on 12 Jan 2021
Pregnancy has been proposed as a natural 'stress test' to predict the risk of cardiovascular disease (CVD) later in life. The long-term effect of high blood pressure during pregnancy has been well established. Women who develop a hypertensive disorder of pregnancy such as gestational hypertension or pre-eclampsia have a 2–8 times higher risk of developing chronic hypertension and other diseases.
In pregnancy, lipid levels rise, leading to 30% higher levels of cholesterol, triglycerides and low density lipoprotein cholesterol at the end of the third term. The gestational lipid profile therefore shows resemblance to an atherogenic lipid profile. After delivery, lipid levels in general normalize to pre-pregnancy levels within three to four months.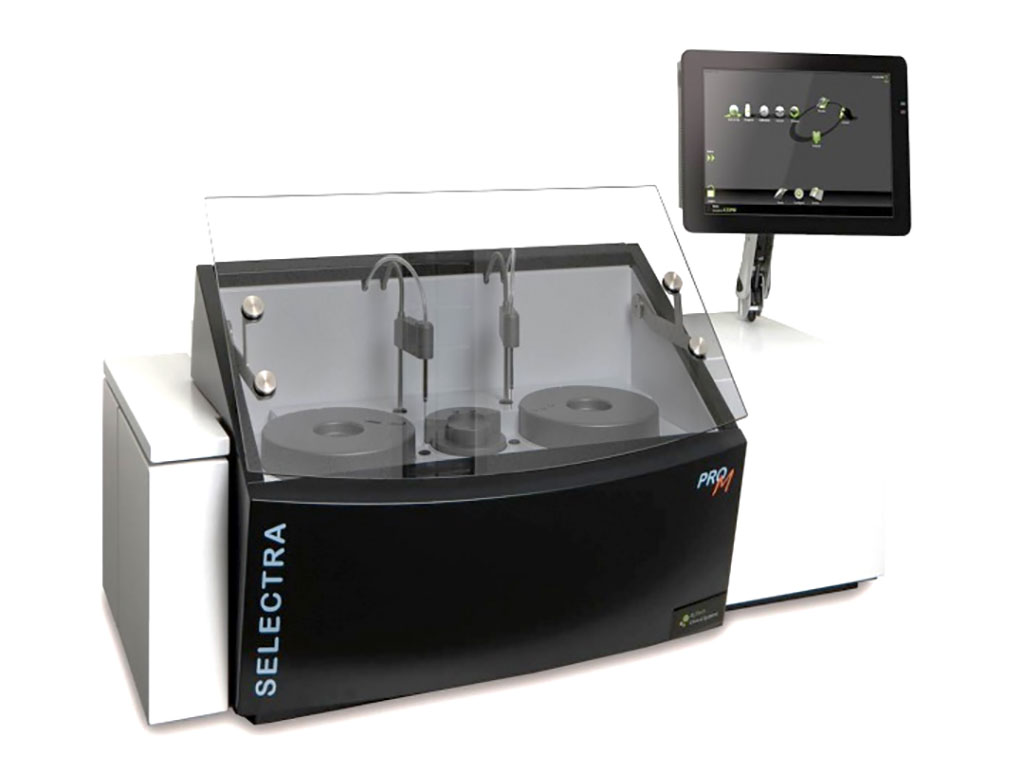 Obstetricians and Gynecologists at the Erasmus University Medical Centre (Rotterdam, The Netherlands) and their colleagues performed an ongoing population-based prospective cohort study from early pregnancy and obtained plasma from 3,510 women from the Generation R study. The scientists measured lipid levels (total cholesterol, triglycerides and high-density lipoprotein cholesterol [HDL-c]), and low-density lipoprotein cholesterol (LDL-c), remnant cholesterol and non-HDL-c that were calculated in early pregnancy (median 13.2 weeks, 90% range [10.5 to 17.1]) and six years after pregnancy (median 6.5 years, 90% range [6.2 to 7.8]). Glucose levels, total cholesterol, triglycerides and HDL-c concentrations were measured with the Selectra E Chemistry Analyzer (Vital Scientific, Dieren, The Netherlands). Metabolic syndrome (MS) was assessed six years after pregnancy according to the NCEP/ATP3 criteria. They also examined the influence of pregnancy complications on these associations.
The scientists reported that gestational lipid levels were positively associated with corresponding lipid levels six years after pregnancy, independent of pregnancy complications. Six years after pregnancy the prevalence of MS was 10.0%; the prevalence was higher for women with a previous placental syndrome (13.5%). The most common feature of metabolic syndrome was low HDL-c (40.0%) followed by abdominal obesity (25.6%), high triglycerides (19.7%), a high blood pressure (19.0%), and high glucose levels (2.3%). Gestational triglycerides and remnant cholesterol in the highest quartile and HDL-c in the lowest quartile were associated with the highest risk for future MS, independent of smoking and body mass index.
The authors concluded that gestational lipid levels provide an insight in the future cardiovascular risk profile of women in later life. Monitoring and lifestyle intervention could be indicated in women with an unfavorable gestational lipid profile to optimize timely cardiovascular risk prevention. The study was published on December 23, 2020 in the journal
BMC Medicine.
Related Links:

Erasmus University Medical Centre
Vital Scientific