Blood Biomarkers Help Diagnose Parkinson's Disease
By LabMedica International staff writers
Posted on 05 May 2020
The identification of circulating biomarkers that closely correlate with Parkinson's disease (PD) has failed several times in the past. A conventional pipeline for biomarker discovery usually contemplates the collection of clinical samples, such as blood, and their analysis by mass spectrometry.
However, clinical samples, in particular the case of plasma and serum, the primary source for biomarker discovery, are known to have a large dynamic range, which makes it difficult to reach the less abundant species. A translational approach has been conducted, allowing the evaluation of the plasma levels of two mitochondrial-related proteins, whose combination leads to a robust model with potential diagnostic value to discriminate the PD patients from matched controls.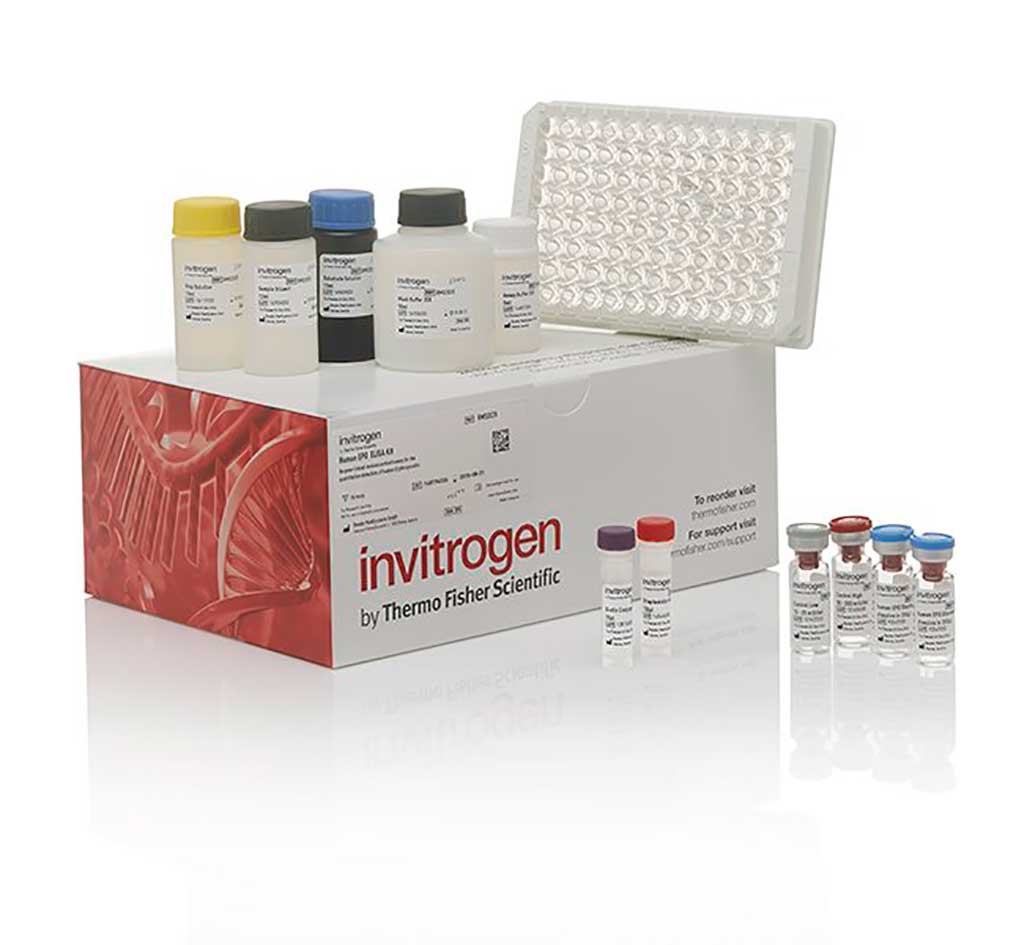 Interdisciplinary scientists from the University of Coimbra (Coimbra, Portugal) examined blood plasma samples from 31 Parkinson's patients, ages 65 to 86 and being followed at the Centro Hospitalar Cova da Beira (Covilhã, Portugal). They then compared these sample with 28 from matched controls, whose ages ranged from 55 to 83. The team started out by comparing proteins that are secreted by cells cultured in normal conditions, and in a setting of oxidative stress, an imbalance between the production and clearance of toxic reactive species that are harmful to cells, and which plays a key role in neurodegenerative diseases like Parkinson's.
In total, their analysis retrieved 23 mitochondrial-related proteins that were differentially secreted by cells under these two conditions, including 19 proteins whose levels were significantly increased in the presence of oxidative stress, and four proteins with significantly decreased levels in this setting. This approach yielded a total of 98 proteins that were significantly different between patients and controls, but a review of mitochondrial-related proteins retrieved only two candidates, clusterin and the vacuolar protein sorting-associated protein 35 (VPS35). Levels of these two mitochondrial-related proteins combined were better than each single protein at discriminating patients from controls, showing an accuracy of 82.1%. The rate of incorrectly classified patients also dropped significantly when people with more advanced disease were examined.
Clusterin, VPS35, and GFP (the internal standard used in mass spectrometry analysis) levels were determined using ELISA commercial kits, namely Clusterin Human ELISA kit (Invitrogen, Carlsbad, CA, USA), Human Vacuolar protein sorting-associated protein 35 (VPS35) ELISA Kit (Abbexa, Cambridge, UK) and GFP ELISA Kit (Abcam, Cambridge, UK), respectively.
The authors concluded that an adaptation of a translational pipeline for biomarker selection was presented and transposed to neurological diseases. From the application of this adapted pipeline, two mitochondrial-related proteins were identified as potential candidates for Parkinson's disease diagnosis. The study was published on April 3, 2020 in the journal
Translational Neurodegeneration.