Uremic Toxins Level Measured in Parkinson's Disease Patients
By LabMedica International staff writers
Posted on 27 Nov 2019
Uremic-retention solutes are the compounds whose concentration in an organism increases with decreasing kidney function. At uremic concentrations, they play a crucial role in the progression of chronic kidney diseases (CKD) and have negative outcomes.
Until now, the role of the compounds in pathogenesis of neurological disorders is not completely understood. However, a link between CKD and neurological disorders has been observed. Uremic toxins increase the risk of cognitive disorders and dementia in patients with kidney disease.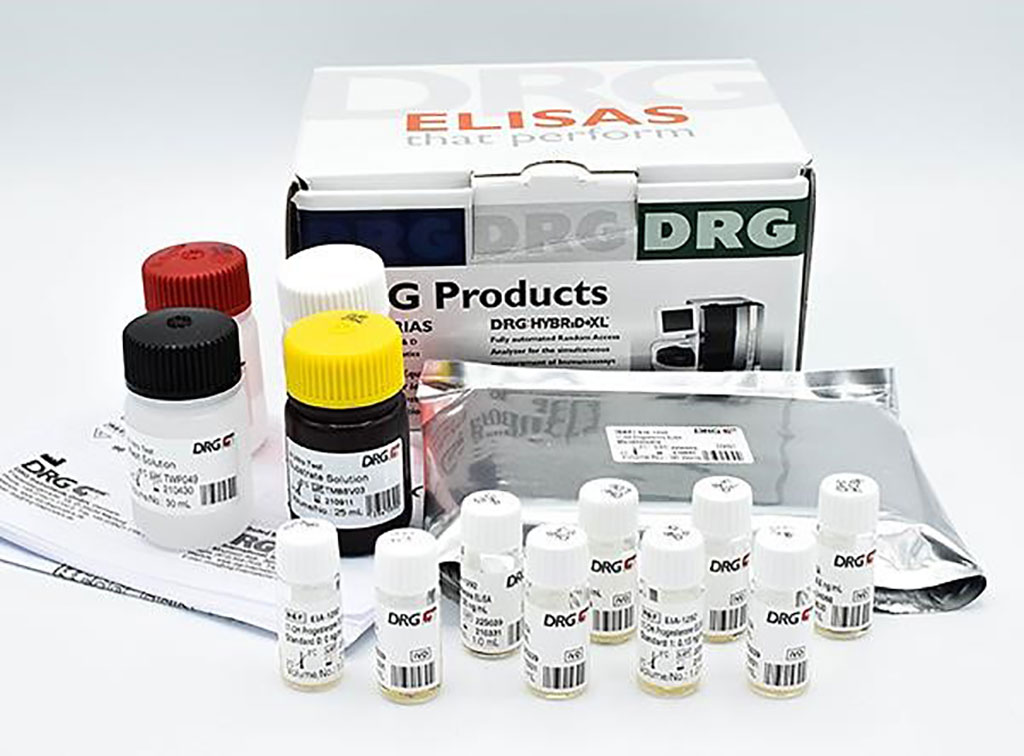 Scientists at the Medical University of Warsaw (Warsaw, Poland) collected plasma and cerebrospinal fluid (CSF) samples were from 27 volunteers (18 with Parkinson's Disease (PD) and nine controls). Venous blood samples were collected into a tube with EDTA and without anticoagulants, and centrifuged. CSF samples were collected via lumber puncture and centrifuged to remove blood cells contamination, before freezing. Fresh serum was subjected to routine analyses including the measurement of C-reactive protein (CRP) and creatinine.
The team measured the concentrations of uremic toxins: indoxyl sulfate (IS), p-cresol sulfate (pCS), symmetric dimethylarginine (SDMA), asymmetric dimethylarginine (ADMA), and trimethylamine N-oxide (TMAO)) in CSF and plasma, and correlated them with inflammation and oxidative stress biomarkers. The level of toxins was determined using liquid chromatography coupled with tandem mass spectrometry. Hepcidin and prohepcidin levels in plasma were determined using enzyme-linked immunosorbent assay (ELISA) kits (DRG Instruments, Marburg, Germany). The absorbance for ELISA kits was measured using a SynergyMx microplate reader (BioTek Instruments, Winooski, VT, USA).
The team reported that there was no statistically significant difference between the study groups regarding the percentage of males, creatinine, CRP, TAC, and marker of oxidative stress: 8-Oxo-2'-deoxyguanosine (8-OHdG). PD patients were slightly older and had lower eGFR (all values were in the reference range regarding the age). They had elevated hepcidin level and lower prohepcidin concentration in plasma than the control group. In PD, for IS and pCS, CSF-plasma ratio was higher. Concentration of pCS in CSF was higher in PD compared to controls. TMAO level was also higher in plasma of that group. Patients with motor fluctuations had higher level of uremic toxins in CSF, but not in plasma.
The authors concluded that in PD, higher concentration of pCS in CSF was observed. The CSF-plasma ratio of pCS and IS was four and eight times higher in PD compared to the control group, respectively. It indicates their higher than expected concentration in CSF, compared to their levels in blood. Toxins were higher in CSF, but not in plasma of patients with motor fluctuations. Uremic toxins like pCS, IS, ADMA, SDMA, and TMAO can be associated with pathogenesis and progression of PD. The study was published on November 11, 2019 in the journal
Clinica Chimica Acta.
Related Links:

Medical University of Warsaw
DRG Instruments
BioTek Instruments
Latest Clinical Chemistry News