Chemical Analysis of Blood Samples Diagnoses Brain Tumors
By LabMedica International staff writers
Posted on 21 Nov 2019
Brain tumors tend to have ambiguous symptoms, such as headache or memory problems, and a brain scan is currently the only reliable way of diagnosing them. In recent years, the use of infrared (IR) spectroscopy to analyze disease state in biofluids has been largely employed with promising results.
Diagnosis of brain tumors has been previously investigated with attenuated total reflectance Fourier transform infrared (ATR-FTIR) spectroscopy on dried human serum samples to eliminate spectral interferences of the water component. Rapid analysis of liquid samples would represent a promising approach for clinical translation.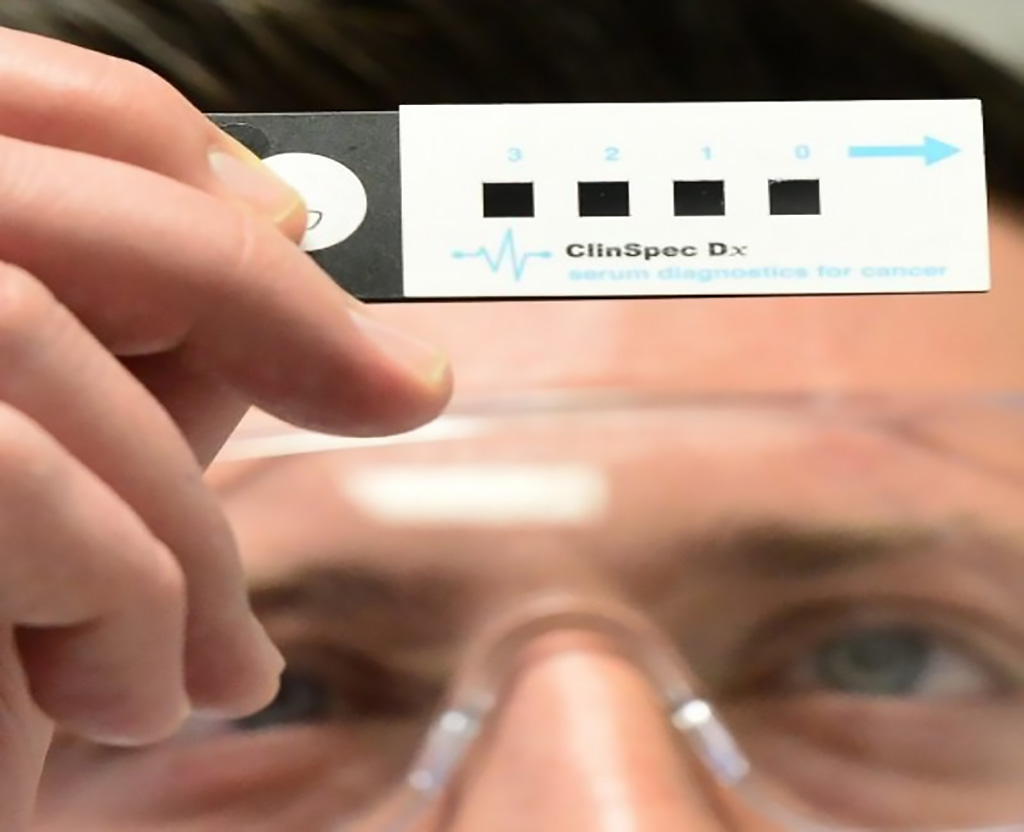 A team of scientists at the University of Strathclyde (Glasgow, UK) and their colleagues evaluated ATR-FTIR on both liquid and dried samples to investigate "digital drying" as a novel approach for the analysis of spectra obtained from liquid samples. Quantum cascade laser infrared (QCL-IR) based spectroscopic imaging was also utilized on liquid samples to assess the implications of this novel light source on disease classification. The team tried out the new test on blood samples taken from 400 patients with possible signs of brain tumor who had been referred for a brain scan at the Western General Hospital (Edinburgh, UK).
The team reported that of the 400 patients, 40 were subsequently found to have a brain tumour. Using the test, the scientists were able to correctly identify 82% of brain tumors. The test was also able to correctly identify 84% of people who did not have brain tumors, meaning it had a low rate of 'false' positives. In the case of the most common form of brain tumor, called glioma, the test was 92% accurate at picking up which people had tumors.
Matthew Baker, PhD, Reader in Chemistry, and chief scientific officer at ClinSpec Diagnostics Ltd (Glasgow, Scotland), where the test was developed, and a senior author of the study, said, "These results are extremely promising because they suggest that our technique can accurately spot who is most likely to have a brain tumour and who probably does not. Because the technique requires just a small blood sample, if offers the potential to test a large number of people with suspicious symptoms and give the best indication of who needs an urgent brain scan. This could ultimately speed up diagnosis, reduce the anxiety of waiting for tests and get patients treated as quickly as possible." The study was presented at the 2019 NCRI Cancer Conference held November 4- 6, 2019, in Glasgow, UK.
Related Links:

University of Strathclyde
Western General Hospital
ClinSpec Diagnostics Ltd
Latest Clinical Chemistry News