New Method May Lower Costs Associated with HDL-CEC Measurements
By LabMedica International staff writers
Posted on 18 Sep 2019
Circulating high-density lipoprotein (HDL) particles mediate reverse cholesterol transport by carrying excess cholesterol from the periphery, such as the arterial wall, to the liver for excretion into the bile. HDL-mediated cholesterol efflux capacity is a functional attribute that may have a protective role in atherogenesis.
Cholesterol efflux capacity of HDL (HDL-CEC), which quantifies the ability of HDL particles to extract cholesterol from lipid-laden cells, has emerged as the most widely used metric for HDL function. HDL-CEC reflects the combined action of various HDL particles via multiple cellular pathways. However, the estimation of HDL-CEC is based on in vitro cell assays that are laborious and hamper large-scale phenotyping.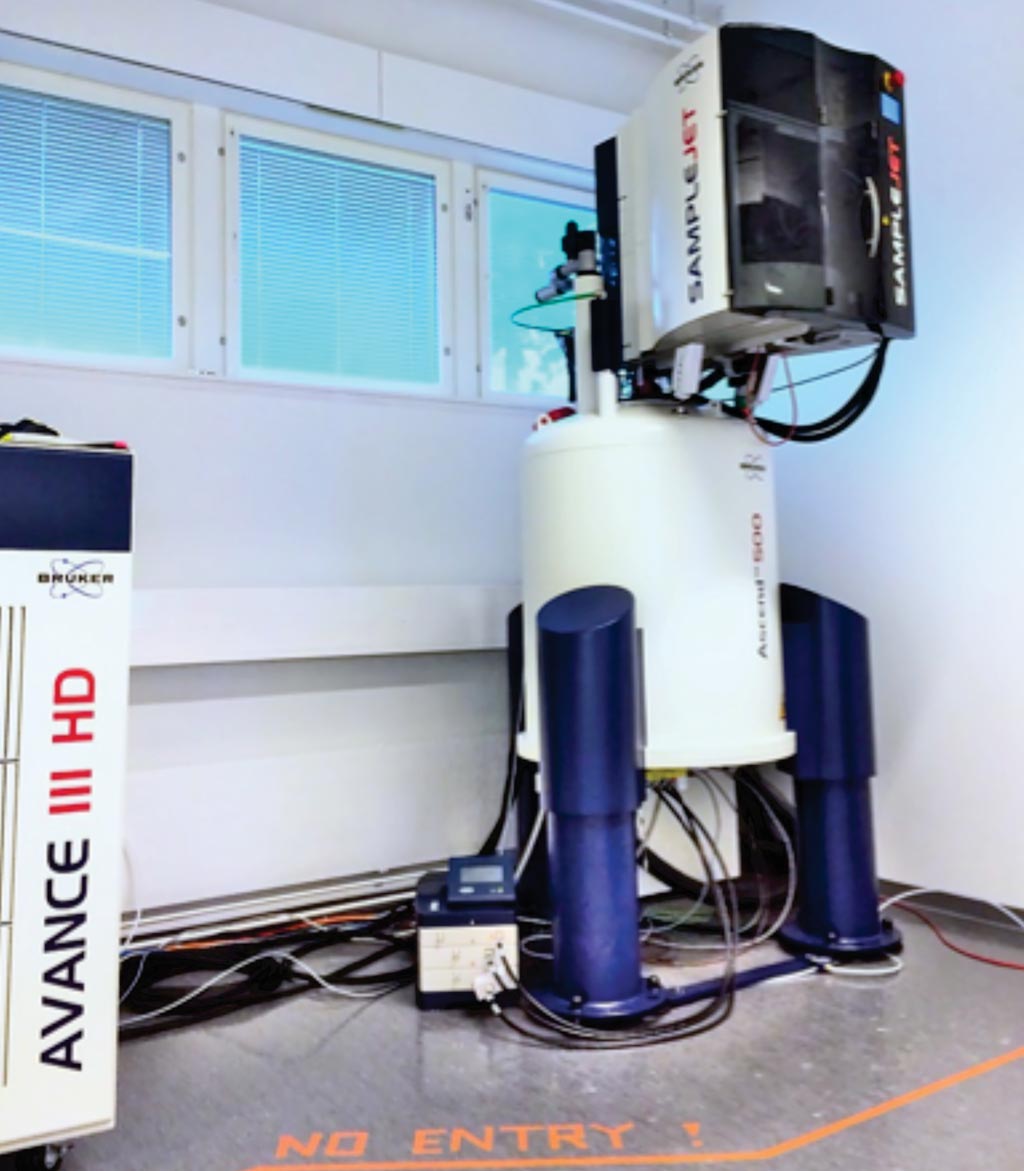 Scientists at the University of Oulu (Oulu, Finland) and their colleagues collected random blood samples from the Finnish Red Cross blood service and serum was obtained by centrifugation at 1500g for 15 minutes at ambient temperature and stored at −80 °C. HDL-CEC was measured using cAMP-treated J774 cells within a year of sample collection. The same serum samples were also analyzed by proton nuclear magnetic resonance (NMR) spectroscopy within the same time frame. The complete training data set obtained comprised 199 individuals with the serum NMR spectra and the corresponding cellular in vitro HDL-CEC estimates. A high-throughput NMR spectroscopy platform with an optimized measurement protocol was used to provide quantitative information on the multiple molecular constituents of serum.
The team applied the new method in a population-based study of 7,603 individuals including 574 who developed incident coronary heart disease (CHD) during 15 years of follow-up, making this the largest quantitative study for HDL-CEC. As estimated by NMR-spectroscopy, a 1-SD higher HDL-CEC was associated with a lower risk of incident CHD (hazards ratio, 0.86; 95%CI, 0.79–0.93, adjusted for traditional risk factors and HDL-C). These findings are consistent with published associations based on in vitro cell assays.
The authors concluded that their method appears to have great potential to lower the experimental costs related to HDL-CEC measurements and concomitantly speed up collection of the extensive epidemiological evidence base necessary to ascertain whether this functional HDL phenotype is causal for vascular disease and, thus, whether it provides an opportunity for translational applications. The study was published in August 2019 issue of the journal Clinical Chemistry.
Related Links:
University of Oulu