Persistent C-Peptide Secretion in Type 1 Diabetes Genetic-Related
By LabMedica International staff writers
Posted on 04 Sep 2019
Studies using sensitive assays for C-peptide have shown that some degree of residual insulin secretion commonly persists for more than five years after diagnosis of type 1 diabetes. There is variation in C-peptide persistence, the determinants of which are poorly understood but may be partly genetically determined.
One recent genome-wide association study in people with type 1 diabetes, but mostly diagnosed in childhood, identified a locus on chromosome 1 and multiple variants in the HLA region associated with C-peptide levels adjusted for sex, age at diagnosis and diabetes duration. A recent study explored the relationship of detectable C-peptide secretion in type 1 diabetes to clinical features and to the genetic architecture of diabetes.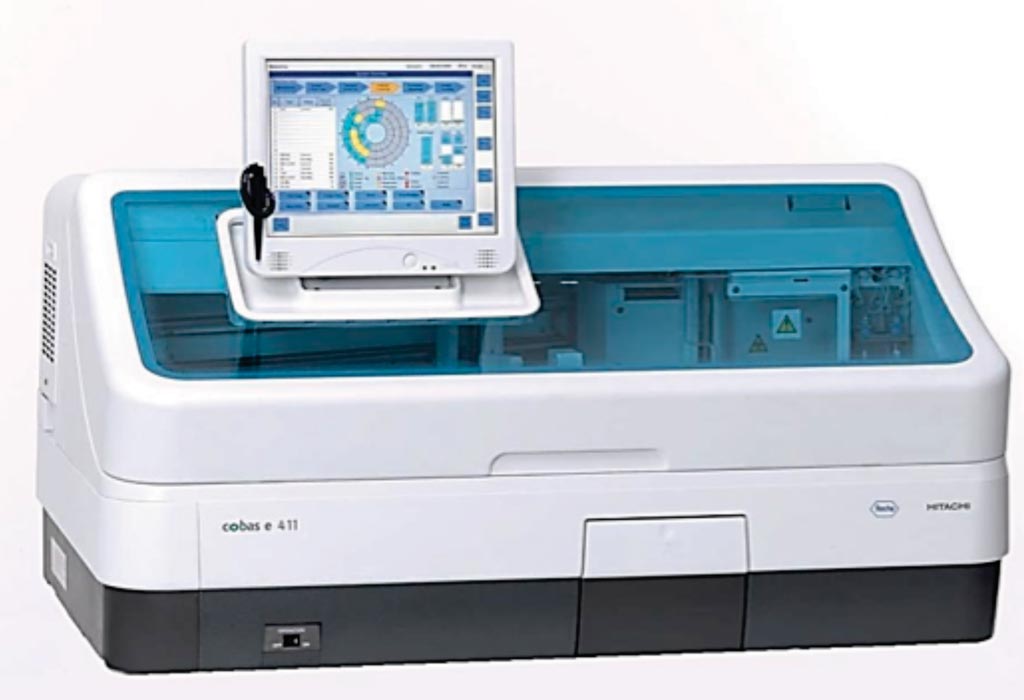 A team of scientists at the University of Edinburgh (Edinburgh, UK) recruited 6,127 people, of who there were 6,076 with a clinical diagnosis of type 1 diabetes or latent autoimmune diabetes of adulthood after excluding those diagnosed with monogenic subtypes of diabetes (intentionally recruited for the cohort) or diabetes from other causes. Median age at onset was 21 (interquartile range 12 to 31) years, and median duration of diabetes at enrolment was 21 (interquartile range 11 to 31) years.
The team obtained non-fasting serum samples at clinic visit in 5,928 of those clinically diagnosed as type 1. Plasma glucose measured in these blood samples was greater than 5 mmol/L in 88% of individuals. C-peptide measurements on these samples were undertaken using the Roche electrochemiluminescence assay, with a lower limit of detection of C-peptide of 3 pmol/L. Autoantibodies to glutamic acid decarboxylase (GAD65), tyrosine phosphorylase-related protein 2 (IA2) and zinc transporter 8 (ZnT8) were also measured. The cohort was typed with the Illumina Human Core Exome 24 1.0 chip.
The scientists reported that the prevalence of detectable C-peptide varied from 19% in those with onset before age 15 and duration greater than 15 years to 92% in those with onset after age 35 and duration less than five years. They found that 29% of variance in C-peptide levels was accounted for by associations with male gender, late age at onset and short duration. The SNP heritability of residual C-peptide secretion adjusted for gender, age at onset and duration was estimated as 26%. Genotypic risk score for type 1 diabetes was inversely associated with detectable C-peptide secretion: the most strongly associated loci were the HLA and INS gene regions.
The authors concluded that persistence of C-peptide secretion varies widely in people clinically diagnosed as type 1 diabetes. C-peptide persistence is influenced by variants in the HLA region that are different from those determining risk of early-onset type 1 diabetes. Known risk loci for diabetes account for only a small proportion of the genetic effects on C-peptide persistence. The study was published on August 23, 2019, in the journal BMC Medicine.
Related Links:
University of Edinburgh

Latest Clinical Chemistry News