Pancreatic Cancer Risk Rises with Fasting Glucose
By Labmedica International staff writers
Posted on 16 Aug 2019
More than 56,000 Americans are expected to be diagnosed with pancreatic cancer in 2019, which is more than 150 people diagnosed every day. Pancreatic cancer is the ninth most commonly diagnosed cancer in women and the 10th most commonly diagnosed in men in the USA.
The pancreas is a gland located deep in the abdomen, between the stomach and the spine. It makes enzymes that help digestion and hormones that control blood-sugar levels. Pancreatic cancer's exact causes are not well understood. About 5% to 10% of pancreatic cancers are considered familial or hereditary. Most pancreatic cancer happens randomly or is caused by things such as smoking, obesity and age.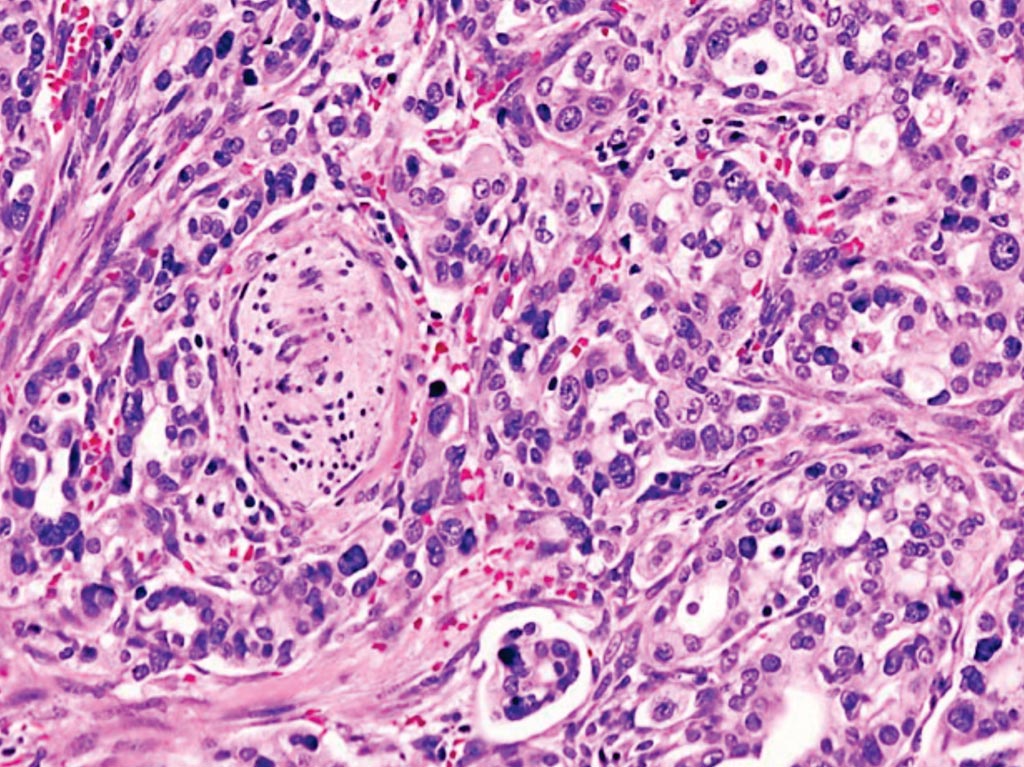 A team of scientists associated with Kangbuk Samsung Hospital (Seoul, Korea) analyzed data from 25.4 million patients who participated in a health examination between 2009 and 2013, using data from the National Health Insurance Service. They evaluated pancreatic cancer incidence rates according to fasting glucose level. Cumulative incidence rate for pancreatic cancer was calculated after grouping patients according to low-normal (< 90 mg/dL), high-normal (90-99 mg/dL), prediabetes level 1 (100-109 mg/dL), prediabetes level 2 (110-125 mg/dL), type 2 diabetes (≥126 mg/dL) and type 2 diabetes on anti-diabetic medications.
The investigators identified 11,429 new cases of pancreatic cancer. They found that the risk for pancreatic cancer increased continuously with elevating fasting glucose levels. The 5-year cumulative incidence rates (per 100,000) were 32 for low-normal, 41 for high-normal, 50 for prediabetes level 1, 64 for prediabetes level 2, 75 for type 2 diabetes and 121 for patients prescribed anti-diabetes medications. The incidence of pancreatic cancer increased significantly with increasing fasting blood glucose levels even after adjusting for age, sex, smoking, drinking, exercise, body mass index and diabetes duration.
In analyses investigating the relationship between the diabetes duration and pancreatic cancer, the team observed a J-shaped association. There was no significant difference in the incidence of pancreatic cancer between the patients who received insulin and those who did not among populations treated with anti-diabetic medications.
Cheol-Young Park, MD, PhD, an Endocrinologist and senior author of the study, said, "Diabetes is one of the established risk factors for pancreatic cancer. When we evaluated the pancreatic cancer incidence according to fasting glucose levels using a national cohort database, we found the number of pancreatic cancer cases rose as fasting glucose levels increased. This was true in people who had diabetes as well as those who did not." The study was published on July 24, 2019, in The Journal of Clinical Endocrinology & Metabolism.
Related Links:
Kangbuk Samsung Hospital

Latest Clinical Chemistry News