Low Serum IGF1 Predicts CV Events in RA Women
By Labmedica International staff writers
Posted on 06 Aug 2019
Hypertension is a significant health threat and an independent predictor of cardiovascular (CV) events including coronary heart disease, stroke, heart failure, and dementia in the general population and in rheumatoid arthritis (RA).
Solid biological evidence connects insulin-like growth factor 1 (IGF1) with the regulation of endothelial cell function. Circulating IGF1 is known to induce vasodilation, which contributes to the regulation of arterial blood pressure (BP) and vascular tone. Disturbances in IGF1/ IGF1 receptor (IGF1R) signaling are notable for RA pathology.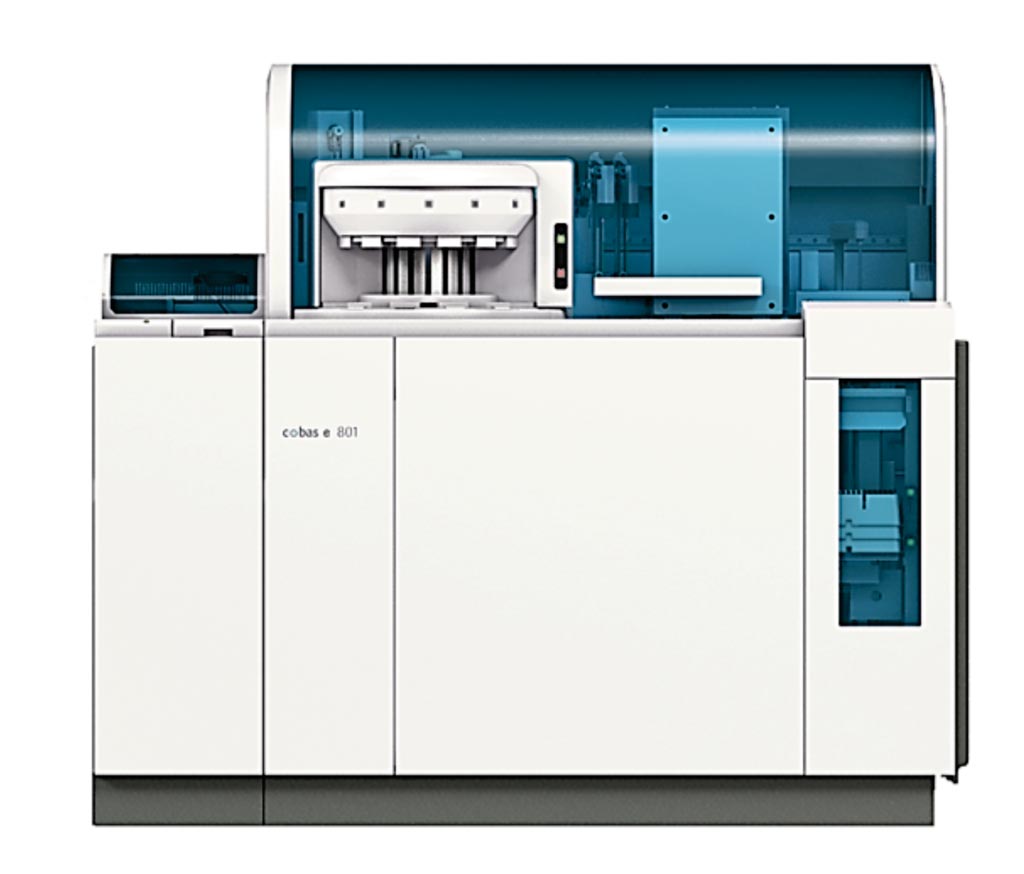 Scientists at Sahlgrenska University Hospital (Gothenburg, Sweden) and their colleagues consecutively enrolled 184 female RA patients. All the patients fulfilled the classification criteria for RA and had median disease duration of seven years. The dominating majority (89%) were Rheumatoid factor (RF) and/or Anti–citrullinated protein antibody (ACPA) positive. For serum preparation, the blood was obtained from the cubital vein into vacuum containers and for RNA preparation into PAXgene protection tubes. Serum samples were stored at − 70 °C and PAXtubes in − 20 °C until use.
In RA samples, serum IGF1, total cholesterol (TC), triglycerides, high-density lipoprotein (HDL), and low-density lipoprotein (LDL) were measured by photometry on Cobas 8000. In the samples from 132 ischemic stroke patients, serum IGF1 was measured with a radio-immune assay. Total mRNA was prepared, complementary DNA was synthesized, and amplification of the gene product was attained on a ViiA7 Real-Time PCR.
The scientists reported a low IGF1 resulted in a higher estimated cardiovascular disease (eCVR) in RA patients (7.2% and 3.3%) and in stroke (9.3% and 7.1%). RA had higher rate for new CVD events at prospective follow-up. Hypertension was the major risk factor associated with low IGF1 in RA and stroke. In hypertension, IGF1 was no longer responsible for intracellular activation and lost its correlation to Insulin receptor substrate 1 (IRS1/2) adaptor proteins. The clustering analysis confirmed that combination of low IGF1 and IRS1/2 with high interleukin-6 (IL6), insulin, and glucose predisposed to high eCVR and emphasized the functional role of serum IGF1.
The authors concluded that low serum IGF1 precedes and predicts development of early CVD events in female RA patients. Hypertension and aberrant IGF1 receptor signaling are highlighted as the important contributors to IGF1-related CVD events. The study was published on July 22, 2019, in the journal BMC Medicine.
Related Links:
Sahlgrenska University Hospital

Latest Clinical Chemistry News