Different Biochemical Parameters Found in Patients with IGR
By Labmedica International staff writers
Posted on 06 Aug 2019
Diabetes is a chronic metabolic disease due either to a lack of insulin secretion or reduced insulin sensitivity, with high blood sugar levels being the main characteristic and is often associated with fat, protein and electrolyte metabolic disorders and acid-base imbalance.
The risk of heart, brain or renal vascular disease is three to five times higher in diabetes patients than in normal subjects. Previous studies have shown that major vascular complications are already evident even in subjects with blood glucose levels under the limit for the diagnosis of diabetes.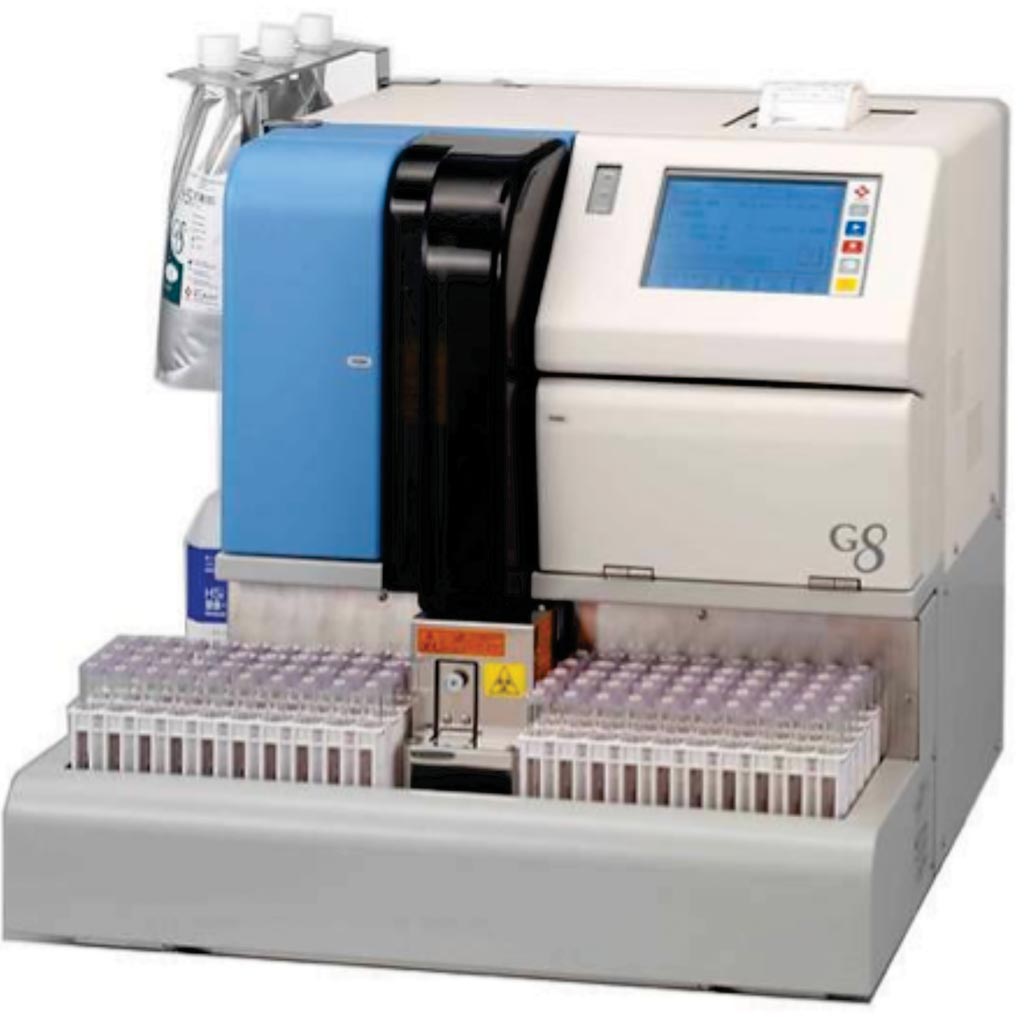 Endocrinologists at the Ninth Hospital of Xi'an (Xian Shi, China) recruited total of 354 participants study including 174 in the type 2 diabetes (T2DM) group, 112 in the impaired glucose regulation (IGR) group and 68 in the normal glucose tolerance (NGT) group. Fasting blood samples were taken from all participants to measure various biochemical parameters. All indexes were monitored at 30 minutes, 60 minutes, 120 minutes and 180 minutes after subjects had orally taken 75 g glucose, a three-hour oral glucose tolerance test (OGTT).
The team measured HbA1c (%) in fresh blood samples containing EDTA by using high-performance liquid chromatography on the Tosoh Automated Glycohemoglobin Analyzer. Blood glucose (BG), total cholesterol (TC), triglyceride (TG), high-density lipoprotein cholesterol (HDL-C), and low-density lipoprotein cholesterol (LDL-C) were analyzed enzymatically by using an Auto Biochemical Analyzer. Insulin and C-peptide (CP) were measured with a Roche Cobas 6000 Automatic Electrochemical Luminescence Analyzer.
The investigators reported that the basic overall HbA1c serum concentration percentages were 5.52%, 6.33% and 9.76% for the NTG, IGR and T2DM cases. During the OGTT, insulin secretion in the IGR group was almost double that of the T2DM group. CP levels were highest in the IGR patients and OGTT related BG concentrations were highest in the T2DM group followed by IGR, but in the IGR group hyperglycemia was less pronounced than in T2DM patients. Compared to the NGT group, TC, TG and LDL-C serum concentrations were significantly higher and HDL-C concentrations were significantly lower in IGR and T2DM cases compared to the NTG group.
The authors concluded that in an OGTT, insulin and C-peptide serum concentrations were higher in the IGR than in the T2DM and NGT groups. In addition, TC, TG and LDL-C were all significantly higher and HDL-C values significantly lower in the IGR and T2DM groups compared to the NGT group. The study was published on July 15, 2019, in the journal BMC Endocrine Disorders.
Related Links:
Ninth Hospital of Xi'an