Dengue Infection Complicated by Hyperinflammatory Condition
By LabMedica International staff writers
Posted on 11 Jul 2019
The global incidence of dengue infection has grown dramatically and been estimated to 390 million infections yearly. This mosquito-borne virus infection occasionally develops into a potentially lethal state called severe dengue (SD).
Hemophagocytic lymphohistiocytosis (HLH) is a hyperinflammatory condition that comes in primary (genetic) and secondary (acquired) forms. The most common causes of secondary HLH (sHLH) are infections, neoplasms, and autoimmune diseases; the most common infection-associated HLH is caused by Epstein-Barr virus (EBV-HLH).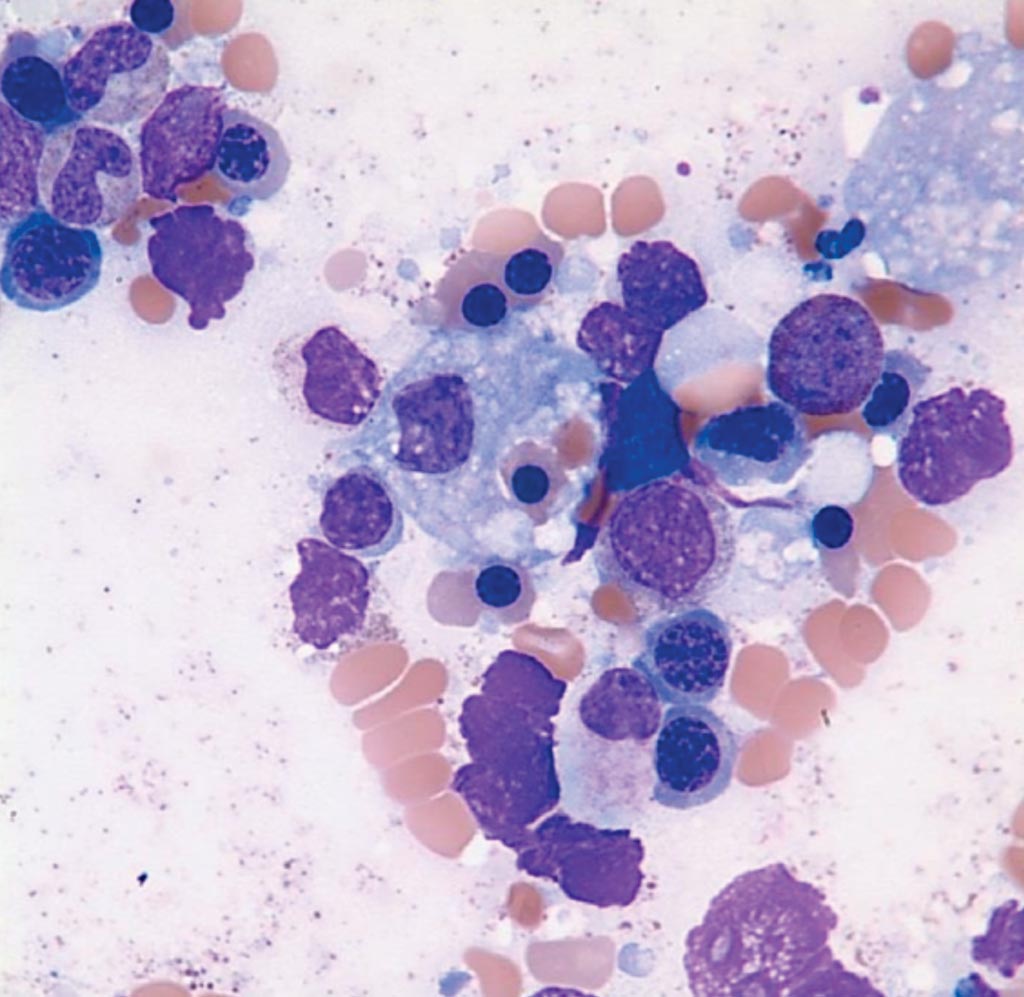 Medical scientists from Hospital Sultanah Aminah (Johor, Malaysia) working with their Swedish colleagues, carried out a 5-year retrospective single-center study on all adult patients with SD admitted to a tertiary intensive care unit (ICU). The team reported that 39/180 (22%) patients with SD died, and 21/180 (12%) had HLH defined as HLH-probability ≥70% according to HScore; nine (43%) died. Similarly, 12/31 (39%) fulfilling ≥4 and 7/9 (78%) fulfilling ≥5 HLH-2004 diagnostic criteria died.
Peak values of AST, ALT, LDH, and creatinine correlated to fatality (Odds Ratio (OR) =2.9, 3.4, 5.8, and 31.9, respectively), as did peak ferritin (OR=2.5, nadir platelets (OR=1.9); hepatomegaly (OR=2.9), and increasing age (OR=1.2), The median peak AST, ALT, and LDH levels for the 180 patients were 510 U/L (range 22-35,427), 246 U/L (12-8,330), and 1,203 U/L (249-21,591), respectively. Multivariable logistic regression revealed peak AST (OR=2.8), peak creatinine (OR=7.3), and SOFA score (OR=1.4), as independent risk factors of death.
The authors concluded that it is important to be aware of dengue-HLH in SD due to its high mortality. They recommend a prospective study is needed in patients with, or at high risk of developing, dengue-HLH to evaluate prompt HLH-directed therapy with corticosteroids as dexamethasone, and in very severe cases the possible addition of etoposide, as complement to standard supportive management. The study was published on June 12, 2019, in the journal Clinical Infectious Diseases.
Related Links:
Hospital Sultanah Aminah