Genetic Familial Hypercholesterolemia Prevalent in Premature CVD
By Labmedica International staff writers
Posted on 12 Jun 2019
Premature coronary artery disease (CAD) is a major cause of mortality and morbidity. Increased low-density lipoprotein-cholesterol (LDL-C) level is a major risk factor for CAD and thus the main target for its prevention.
Familial Hypercholesterolemia (FH) is a genetic inherited disorder characterized by high LDL-C, and subsequent premature CAD development. Early drug treatment with lipid-lowering medications in FH prevents cardiovascular disease onset. The FH prevalence in the Northern European general population is 0.3%, and it is estimated that it explains 20% of premature CAD cases in individuals with familial clustering.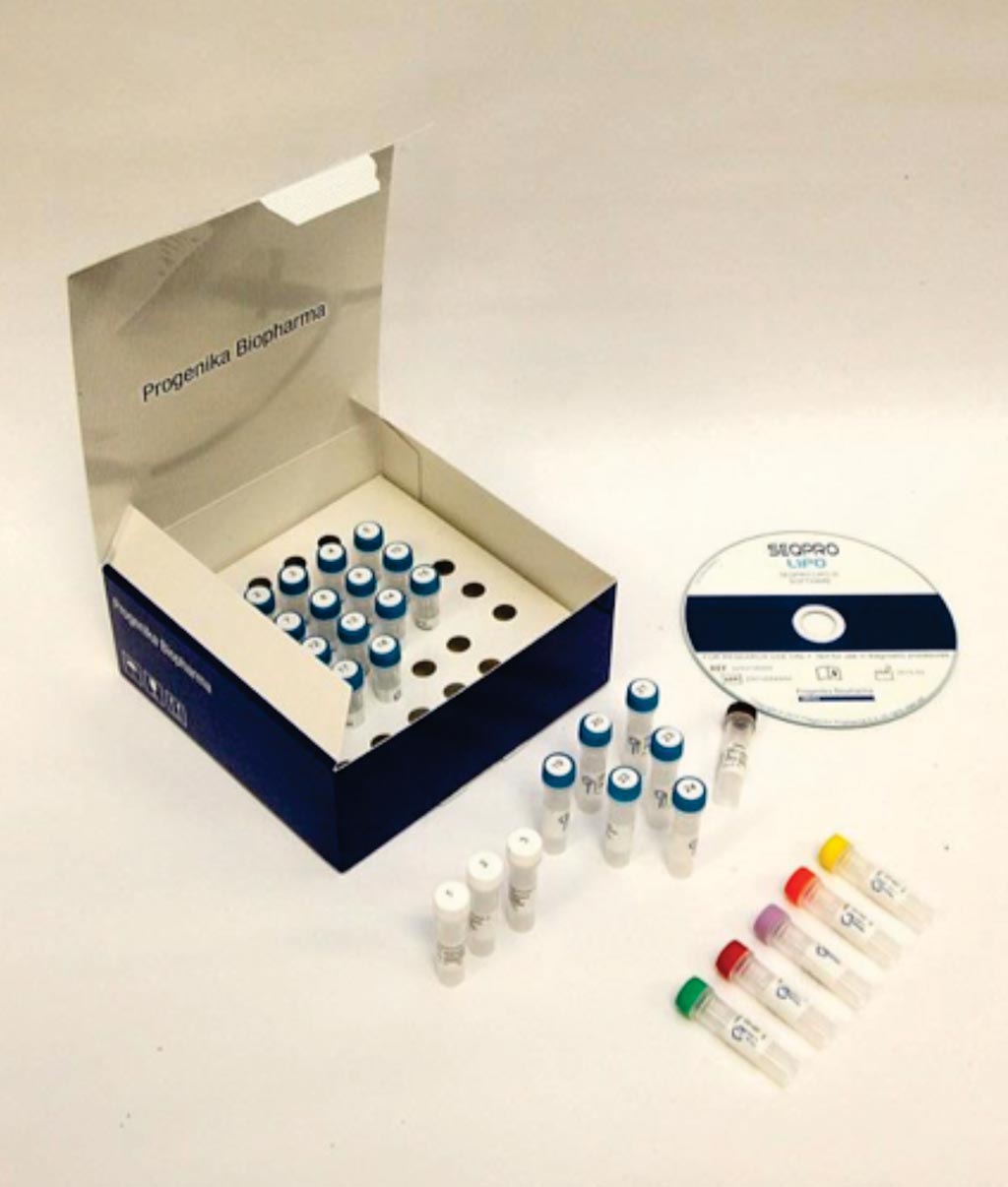 Medical scientists and their associates at the Sahlgrenska University Hospital (Gothenburg, Sweden) identified 66 patients out of 218 (30%) who underwent coronary angiography with suspected premature acute coronary syndrome, who agreed to undergo genetic screening to identify FH causing mutations. Of these, 49 had a confirmed diagnosis of premature CAD after coronary angiography.
Blood samples were collected and serum lipid levels (including total cholesterol, LDL-C, HDL-C and triglycerides) were determined by routine techniques at the admittance. LDL-C levels before treatment were available in 91% individuals (60 out of 66). LDL-C levels for those six patients in whom the pretreatment values were not available were quantified based on the estimated effect of the different statins.
DNA was isolated from whole blood and targeted sequenced using SEQPRO LIPO IS and the three main FH-related genes were sequenced, namely LDLR, APOB and PCSK9. For patients negative for FH-causing mutations, the LDL-raising SNP score was calculated using weighted sums for six selected SNPs. Genotyping for the six SNPs was performed in duplicate by TaqMan 5ʹ-nuclease assays with a concordance between duplicates and a success rate of 100%.
The investigators found a causative mutation in three individuals out of 66 screened (prevalence 4.5%). Compared to an estimated frequency of genetic FH of 0.3% in the general Northern European population, this would account for a 15-fold enrichment. When considering individuals with confirmed CAD after coronary angiography, the FH mutation prevalence was 6.1% (3/49). After excluding individuals with classical risk factors for CAD other than hypercholesterolemia, the FH mutation prevalence raised to 15.8% (3/19). Untreated LDL-cholesterol levels in individuals with FH mutation were 2-fold higher than in those without mutation (7.17 ± 2.67 versus 3.55 ± 1.17 mmol/L).
The authors concluded that they had found a high prevalence of FH mutations in young subjects who underwent coronary angiography. Their results support the importance to implement an FH genetic screening program for patients at high risk for CAD and for their families, even independently of untreated LDL-C values. They also found that their cohort was generally undertreated in terms of LDL-C lowering targets. The study was published on May 24, 2019, in the journal The Application of Clinical Genetics.
Related Links:
Sahlgrenska University Hospital

Latest Clinical Chemistry News