Glucose Test in Pregnancy Can Detect CV Risk
By Labmedica International staff writers
Posted on 08 May 2019
Gestational diabetes has consistently been associated with an increased future risk of cardiovascular disease (CVD), regardless of the antepartum screening protocol or diagnostic criteria by which gestational diabetes is diagnosed.
Gestational diabetes is a condition in which a woman without diabetes develops high blood sugar levels during pregnancy. Gestational diabetes generally results in few symptoms; however, it does increase the risk of preeclampsia, depression, and requiring a Caesarean section.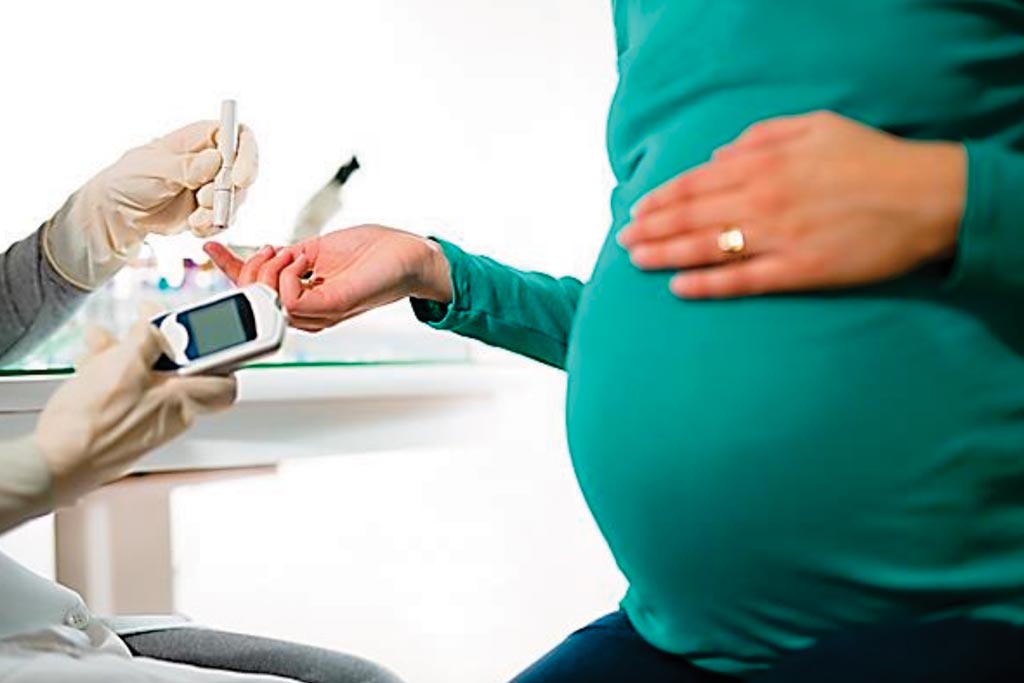 Scientists associated with Sunnybrook Health Sciences Centre (Toronto, ON, Canada) carried out a retrospective population-based cohort study used administrative databases from the Ministry of Health and Long-Term Care of Ontario, Canada. The study enrolled all women in the Ontario database who had a 50-g oral glucose challenge test during pregnancy at between 24 and 28 weeks' gestation and who delivered between July 2007 and December 2015.
Gestational diabetes was defined as 1-hour post-challenge plasma glucose concentration ≥11.1 mmol/L or a result between 7.8 and 11.0 mmol/L with a record of a diabetes diagnosis on the delivery hospital record. The participants were divided into six equal groups based on the glucose screening test results: ≤4.8 mmol/L; 4.9 to 5.5 mmol/L; 5.6 to 6.2 mmol/L; 6.3 to 6.9 mmol/L; 7.0 to 7.9 mmol/L; and ≥8.0 mmol/L. The primary study outcome was CV disease, including hospitalization for myocardial infarction, acute coronary syndrome, stroke, coronary artery bypass grafting, percutaneous coronary intervention, or carotid endarterectomy.
The scientists reported that of 259,164 women who underwent a screening glucose challenge in pregnancy, gestational diabetes was documented in 13,609 women (5.3%). Over a median follow-up of almost 4 years, 138 CV disease events were recorded in the study population. There was a positive association between 1-hour post-challenge glucose concentration and the likelihood of a CV event; each 1 mmol/L increase in glucose concentration was associated with a 13% higher risk for CV disease (adjusted hazard ratio [HR], 1.13). The association remained significant even after the exclusion of twin and multiple gestation pregnancies (HR, 1.13).
In the group of women without gestational diabetes, CV risk was higher in patients with an abnormal glucose screening test (≥7.8 mmol/L), but there was also increased CV risk in patients with a glucose concentration at the upper end of the normal range (7.2-7.7 mmol/L) compared with ≤7.1 mmol/L (HR, 1.94; and HR, 1.65, respectively). The authors concluded that the relationship between gestational glycaemia and subsequent risk of cardiovascular disease extends into the normo-glycemic range. Accordingly, glucose screening in pregnancy could identify future risk of cardiovascular disease in women who do not have gestational diabetes. The study was published on May 1, 2019, in the journal Lancet Diabetes Endocrinology.
Related Links:
Sunnybrook Health Sciences Centre
Latest Clinical Chemistry News