Sweat Chloride Quantified Using Capillary Electrophoresis
By Labmedica International staff writers
Posted on 18 Feb 2019
Cystic fibrosis (CF) is the less rare and severe genetic disease among the European population. Biochemical diagnosis of CF is based on the demonstration of increased chloride concentration in sweat samples, obtained during the sweat test (ST).
Capillary electrophoresis (CE) is able to directly measure chloride. CE is already known as a high performance separation technique, quick and a low-sample volume consumer/user, for and with different matrixes. This method has been shown as a useful tool for analysis of sweat chloride.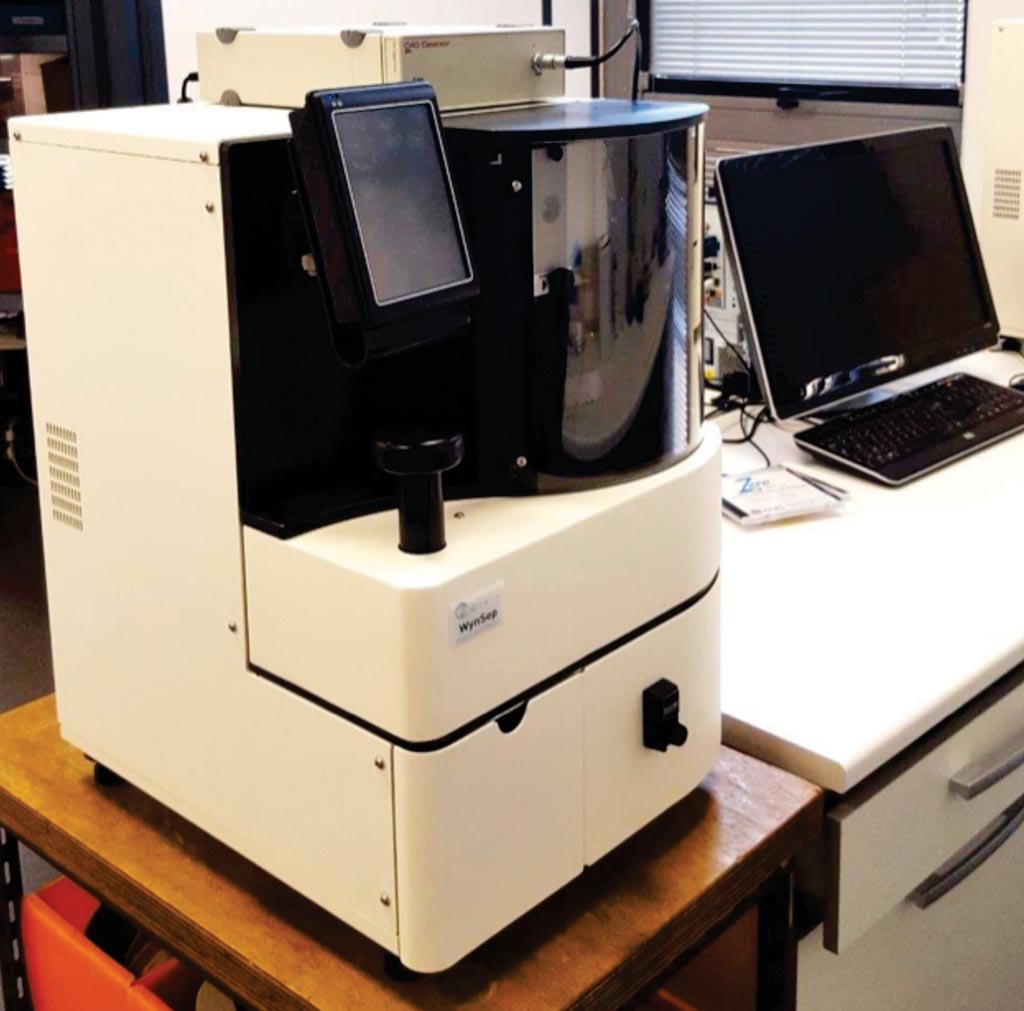 Scientists at the Hôpital Purpan (Toulouse, France) and their colleagues carried out a study on subjects referred to our laboratory for a ST between May and August 2017. During this period, a total of 65 sweat samples were processed for the diagnosis or for the initiation or follow-up of a new treatment. The mean age of all 48 subjects was 9.8 ± 10.7 years; median 5 (ranging from 0.1 to 58) years. The sweat induction was carried out by pilocarpine iontophoresis, the gold standard, with Webster Sweat Inducer. Then sweat was collected during 25 minutes with Macroduct collector.
The team used the ELITech Wescor ChloroChek Chloridometer test system, model 3400, to measure the chloride in human sweat using the principle of coulometric titration. This assay required at least 10 µL of sweat and provided a digital readout in mmol/L. A comparison test was performed with a capillary electrophoresis with contactless conductivity detection system (CE-C4D). This assay required only 2 µL.
The investigators reported that the concentration of sweat chloride, determined by coulometry, allowed them to distinguish three groups of patients, according to the new consensus guideline: (i) control group of 44 with chloride less than 30 mmol/L; three subjects as borderline group with chloride between 30 and 59 mmol/L; and a CF group of 18 with chloride equal to or greater than 60 mmol/L. The method validation showed comparable analytical performances for both methods; no false positive or false negative was recorded. The two methods showed a high correlation and a close agreement was demonstrated by two different statistical tests.
The authors concluded that WynSep CE is an accurate, fast, easy-to-use method and an appropriate technique for CF diagnosis. The WynSep CE device also offers a strong financial advantage, and as it is not dedicated to only sweat chloride assay and can be used for measurement of a variety of analytes. The study was published in the January 2019 issue of the journal Practical Laboratory Medicine.
Related Links:
Hôpital Purpan