Serum Magnesium Levels Associated with CAP Mortality
By Labmedica International staff writers
Posted on 07 Jan 2019
Community acquired pneumonia (CAP) is a common illness affecting hundreds of millions worldwide, with increasing hospital admissions throughout the years mainly due to the aging population. It is a major cause of mortality and morbidity in all age groups, especially the elderly.
Magnesium deficiency has been associated with a number of clinical manifestations such as arrhythmias, cardiac insufficiency, sudden death, muscle weakness, bronchospasm, tetany, seizures, as well as hypokalemia, hypocalcaemia, hyponatremia, and hypophosphatemia. Hypermagnesemia may cause severe symptomatic hypotension, bradycardia and ECG changes like wide QRS.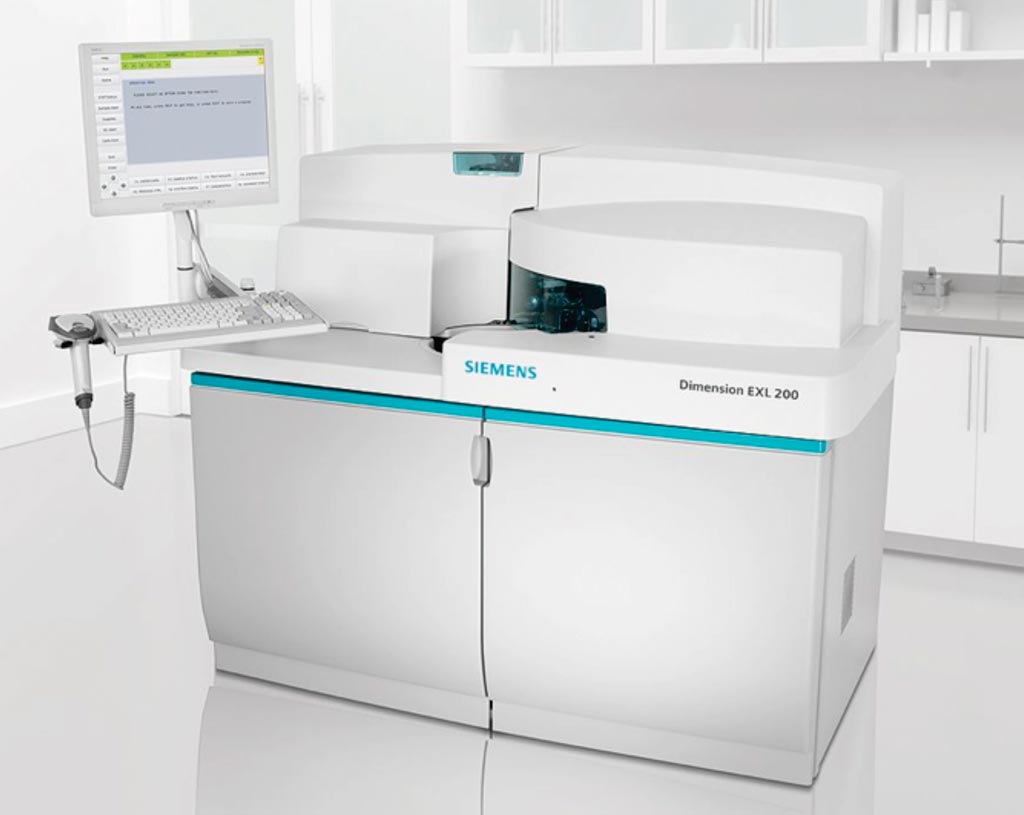 Scientists at the Rambam Health Care Campus (Haifa, Israel) and their colleagues retrospectively reviewed between January 1, 2010, and December 31, 2016, the data of 4,708 patients diagnosed with CAP at discharge; 3,851 patients had magnesium levels within 48 hours, and 55% were males and the median age was 72 years old. Participants were analyzed retrospectively in order to identify the risk factors for a primary endpoint of 30-day mortality.
The Charlson's comorbidity score was calculated based on data collected; laboratory values (first values within 48 hours): Hemoglobin (Hb), White blood cell count (WBC), red blood cell distribution width (RDW), pH, partial pressure of carbon dioxide (pCO2), serum glucose, serum creatinine, sodium, calcium, phosphorus, magnesium, blood urea nitrogen (BUN), and serum albumin. Hematological values were measured using the Advia 120 Hematology Analyzer. Serum glucose, serum creatinine, sodium, calcium, phosphorus, magnesium, blood urea nitrogen (BUN), and serum albumin were measured on admission using Siemens' Dimension Integrated Chemistry System; PH, bicarbonate, partial pressure of CO2 and lactate were measured using GEM premier 3500.
The team reported that blood urea nitrogen (BUN) > 20 mg/dL, hypoalbuminemia, and abnormal levels of magnesium were all associated with increased risk of 30-day mortality. Normal magnesium levels were associated with the lowest mortality rate (14.7%). Notably, within the normal levels, high normal magnesium levels (2.0 to 2.4 mg/dL) were correlated with higher mortality rates (30.3%) as compared to levels that ranged between 1.35 to 2 mg/dL (12.9%). Hypomagnesemia and hypermagnesemia were both associated with excess of 30-day mortality, 18.4 and 50%, respectively. Normal levels of magnesium levels in their laboratory vary between 1.35 and 2.4 mg/dL.
The authors concluded that hypomagnesemia and hypermagnesemia on admission were associated with an increased rate of 30-day mortality among adult patients hospitalized with CAP. Interestingly, magnesium levels within the upper normal limits were associated with higher mortality. The study was published on December 27, 2018, in the journal BMC Infectious Diseases.
Related Links:
Rambam Health Care Campus

Latest Clinical Chemistry News