Molecular Cause Found for Rare Autoimmune Disorders
By Labmedica International staff writers
Posted on 01 Jan 2019
It is estimated that more than 20 million Americans suffer from autoimmune disorders. They include rheumatoid arthritis, psoriasis, inflammatory bowel disease, multiple sclerosis, lupus, type 1 diabetes, and dozens of others.
There are very few safe and effective treatments for such disorders, largely because so little is understood about how they arise and are sustained. In several autoimmune disorders, including Singleton-Merten syndrome (SMS), Aicardi-Goutières syndrome, familial chilblain lupus, proteasome associated autoinflammatory syndromes and many others involve improper stimulation of interferon.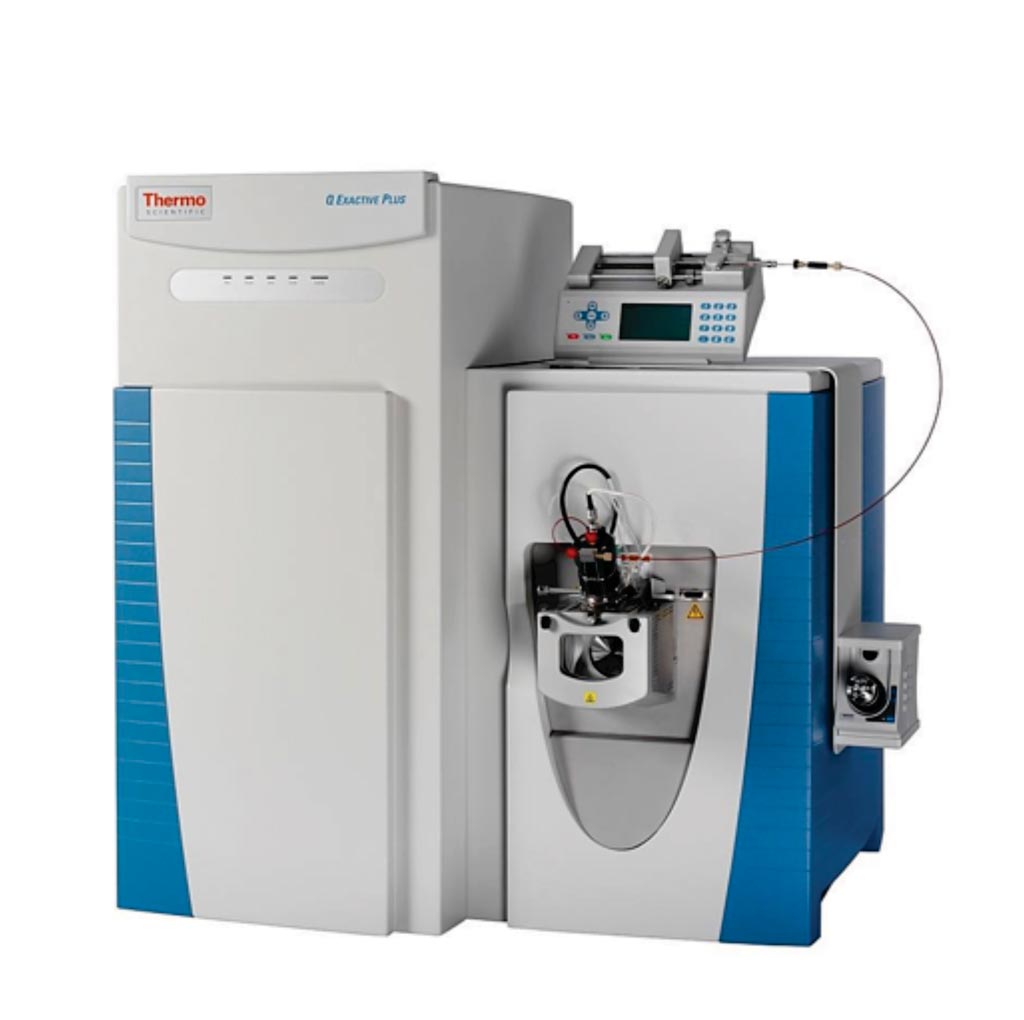 Scientists at the Scripps Research Institute (Jupiter, FL, USA) have found a molecular cause of a group of rare autoimmune disorders in which the immune system attacks the body's own healthy cells. Interferon is a key component of the frontline defense against pathogens. Interferon earned its name because it literally interferes with virus' ability to make copies of themselves. The immune system relies on a gene called retinoic acid inducible gene-I, (RIG-I) to signal for the release of interferon whenever certain viral markers are encountered. RIG-I has to determine if the markers are of foreign origin or are from its own body.
Peptides were identified using tandem mass spectrometry (MS/MS) with the Q Exactive Hybrid Quadrupole-Orbitrap Mass Spectrometer. The team used hydrogen-deuterium exchange mass spectrometry (HDX-MS), which enables scientists to analyze the structures and dynamics of just such proteins. For the study, they applied HDX-MS to normal and mutant RIG-I, and essentially solved the mystery of how these mutations cause a failure of discrimination between self and viral RNA.
Most viruses have genes made of ribonucleic acid, or RNA, a close chemical cousin of DNA. RIG-I works as an early-warning detector of viral RNA, capable of triggering a broad antiviral immune response, including interferon release. The scientists showed that mutations in RIG-I cause the sensor protein to activate even when it encounters non-viral, "self" RNA. Jie Zheng, PhD, a postdoctoral associate and the first and co-corresponding author of the study, said, "This dysregulated molecular mechanism of RIG-I mediated RNA proofreading that we identified may help us understand and treat SMS and other autoimmune disorders." The study was published on December 18, 2018, in the journal Nature Communications.
Related Links:
Scripps Research Institute

Latest Clinical Chemistry News