Chromaffin Cell Tumors Diagnosed by Plasma Panel
By Labmedica International staff writers
Posted on 19 Nov 2018
Pheochromocytomas and paragangliomas include adrenal and extraadrenal chromaffin cell tumors as well as head and neck paragangliomas and measurements of plasma or urinary metanephrines are recommended for diagnosis of pheochromocytoma and paraganglioma (PPGL).
Current clinical practice guidelines stipulate with a high level of evidence that biochemical screening for PPGLs should include measurements of plasma free or urinary fractionated metanephrines that is normetanephrine and metanephrine, with no recommendation concerning preference of either test.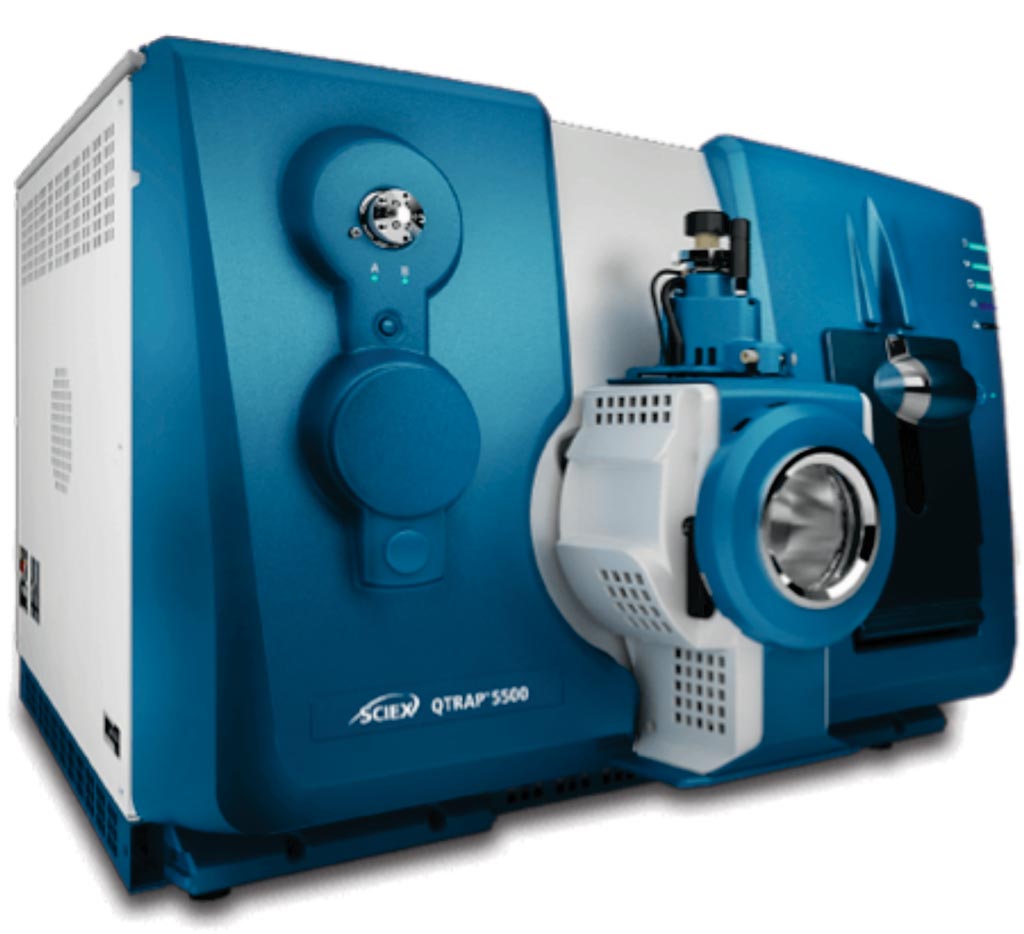 An international team of scientists led by those at Technische Universität Dresden (Dresden, Germany) screened a study population included 2,056 patients (1,011 male) with a median age of 53 years (range, 10–93 years) for PPGLs. A reference population of 351 normotensive (132 male) and 239 hypertensive (129 male) volunteers with a median age of 42 years (range, 18–82 years) was also included for establishing reference intervals.
Blood samples collected into heparinized tubes were placed on ice or cool pads at 4 °C before centrifugation to separate plasma. On the final day of collection, 24-hour urine specimens were returned to study centers. Urine volumes were then determined and samples aliquoted. Measurements of plasma and urinary metanephrines (normetanephrine, metanephrine) and methoxytyramine were performed at a single laboratory using liquid chromatography tandem mass spectrometry (LC-MS/MS), with a AB Sciex QTRAP 5500 triple quadrupole mass spectrometer.
The scientists reported that measurements of plasma free metabolites offered higher diagnostic sensitivity (97.9%) than urinary free (93.4%) and deconjugated (92.9%) metabolites at identical specificities for plasma and urinary free metabolites (94.2%) but at a lower specificity for deconjugated metabolites (92.1%). The addition of methoxytyramine offered little value for urinary panels, but provided higher diagnostic performance for plasma measurements than either urinary panel according to areas under ROC curves. Diagnostic performance of urinary and plasma tests was similar for patients at low risk of disease, whereas plasma measurements were superior to both urinary panels for high-risk patients.
The authors concluded that the diagnosis of PPGLs using plasma or urinary free metabolites provides advantages of fewer false-positive results compared with commonly measured deconjugated metabolites. The plasma panel offers better diagnostic performance than either urinary panel for patients at high risk of disease and, with appropriate preanalytics, provides the test of choice. Measurements of methoxytyramine in urine show limited diagnostic utility compared with plasma. The study was published in the October 2018 issue of the journal Clinical Chemistry.
Related Links:
Technische Universität Dresden

Latest Clinical Chemistry News