Novel POC Troponin Assay Rules Out Acute MI
By Labmedica International staff writers
Posted on 05 Nov 2018
More than seven billion diagnostic tests are run in the USA each year to help physicians make accurate, timely decisions about a person's medical treatment. Emergency department (ED) investigations of patients with suspected acute myocardial infarction (AMI) are time consuming, partly because of the turnaround time of laboratory tests.
Point-of-care diagnostic tests, that can often provide results within minutes, are used globally as hospitals face increased pressures to address overcrowding in emergency rooms and longer wait times. The goal of with-patient diagnostic tests is to deliver results with accuracy similar to the gold standard of high-sensitivity laboratory tests.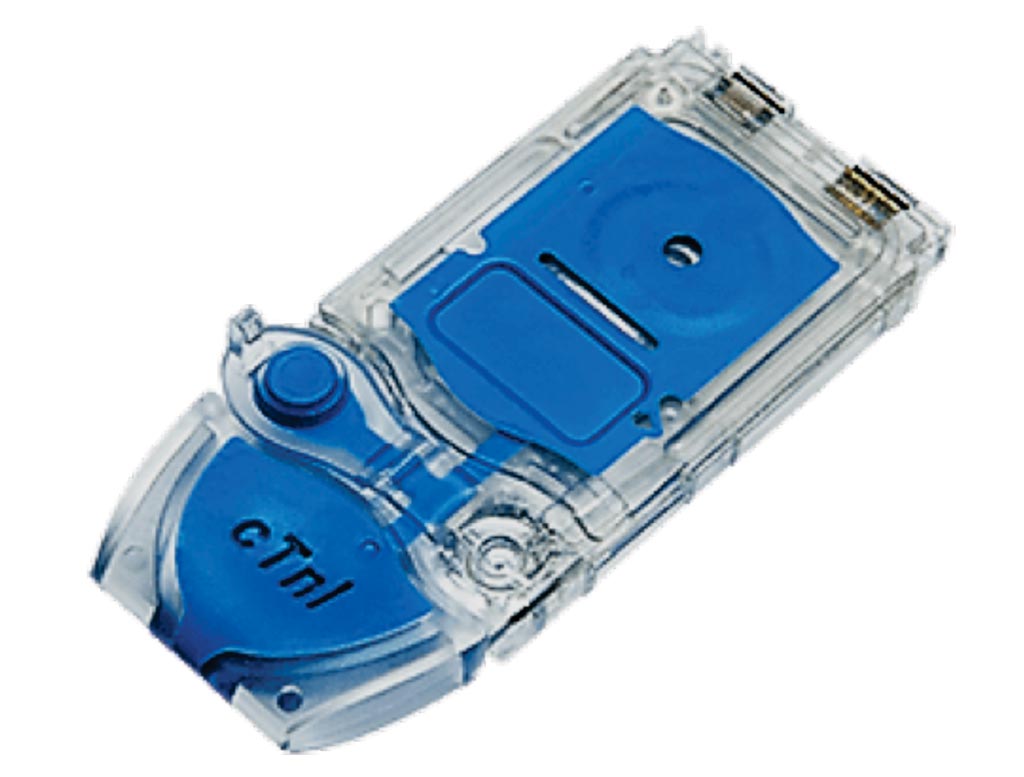 A team of scientists collaborating with Christchurch Hospital (Christchurch, New Zealand) evaluated 354 adults, including 255 (72.0%) men; mean age, 62 ± 12 years, who entered an emergency department with symptoms of acute coronary syndrome, such as a heart attack. Troponin concentrations were measured on ED arrival with both a novel point-of-care assay i-STAT TnI-Nx and a high-sensitivity troponin I assay, the Architect hs-cTnI.
The investigators reported that of 354 patients, 57 (16.1%) experienced an AMI. Eighty-five patients (24.0%) presented to the ED less than three hours after symptom onset. No difference was found between the area under the curve (AUC) of the TnI-Nx assay (0.975) and the hs-cTnI assay (0.970). A TnI-Nx assay result of less than 11 ng/L identified 201 patients (56.7%) as low risk, with sensitivity and a negative predictive value of 100%. In comparison, an hs-cTnI assay result of less than 3 ng/L identified 154 patients (43.5%) as low risk, with a sensitivity and a negative predictive value of 100%.
The authors concluded that a novel point-of-care troponin assay that can produce a result 15 minutes after blood sampling had comparable discrimination ability to an hs-cTnI assay for ruling out AMI after a single blood test. Use in the ED may facilitate earlier decision-making and could expedite the safe discharge of a large proportion of low-risk patients. Additional usefulness of this assay is likely to be found outside of the ED, such as in rural hospitals and general practices where there is limited rapid access to laboratory-based troponin assays. The study was published on October 17, 2018, in the journal JAMA Cardiology.
Related Links:
Christchurch Hospital

Latest Clinical Chemistry News
Other channels