Kidney Disease Biomarker May Indicate Lung Problems
By Labmedica International staff writers
Posted on 09 Oct 2018
Chronic lower respiratory diseases (CLRD) are the fourth leading cause-of-death and a major source of health care costs. CLRD includes chronic obstructive pulmonary disease (COPD), chronic bronchitis, emphysema, and asthma, airflow limitation as a physiologic correlate, and acute exacerbations as the major clinical manifestation.
Albuminuria is a commonly used biomarker of endothelial damage in the kidneys and correlates with microvascular dysfunction throughout the body, including in the pulmonary circulation. Cross-sectional studies suggest albuminuria is increased in COPD patients, among whom it is adversely associated with lung function, gas exchange, and hypoxia.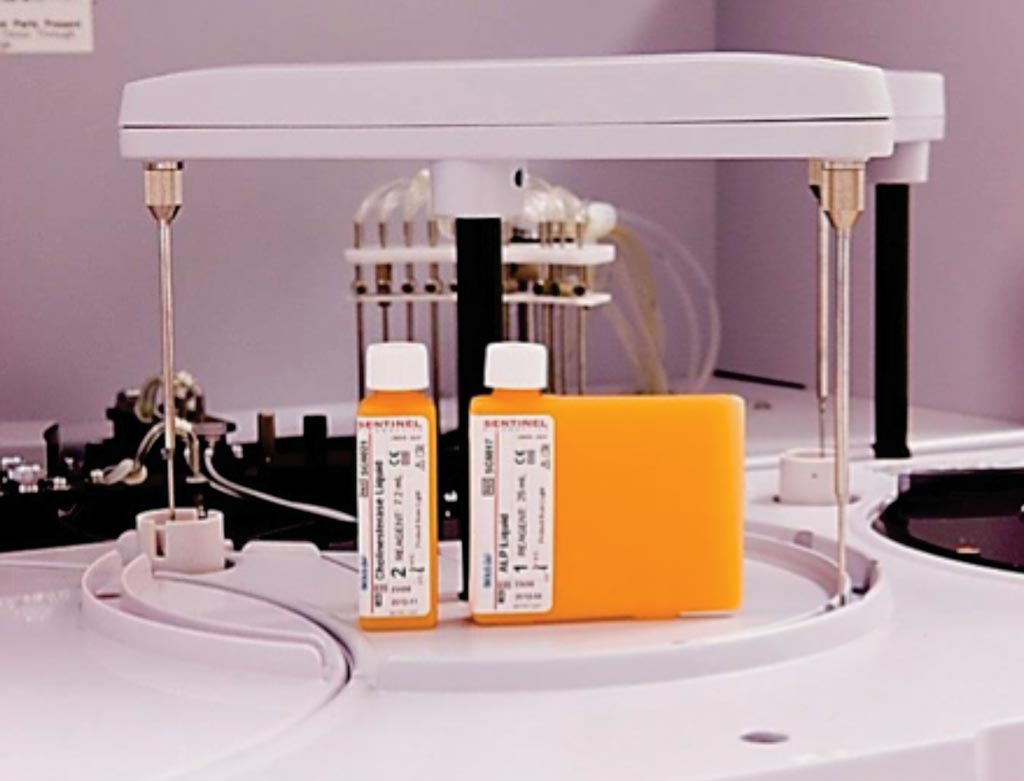 A large team of scientists working with the Columbia University College of Physicians & Surgeons (New York, NY, USA) conducted their study by pooling information from 31,877 participants (average age: 60 years) from six cohort studies. Urine albumin was measured by nephelometry or immunoturbidometry, and urine creatinine assessed by the Jaffe method. These were used to calculate the spot urine albumin-to-creatinine ratio, called "albuminuria." Pre-bronchodilator lung function was measured using water-seal, dry-rolling-seal, or flow sensing spirometers. Incident moderate-to-severe COPD was defined as FEV1/FVC<LLN and FEV1<80% at the final spirometry exam.
The team reported that they found for each standard deviation increase in albuminuria, there was a 15% increase in those who developed moderate-to-severe COPD; a 26% increase in COPD hospitalizations and deaths; and 3% greater decline in FEV1 (the amount of air that can be forcibly exhaled in one second) and an 11% greater decline in the ratio between FEV1 and FVC (the total amount of air that can be forcibly exhaled after taking the deepest breath possible). Both FEV1 and FEV1/FVC are important measures of lung function.
Elizabeth C. Oelsner, MD, MPH, an Assistant Professor of Medicine and lead author of the study, said, "Our study helps to explain why COPD patients often have a constellation of vascular problems, including heart and kidney disease. This makes it all the more important for clinicians to encourage avoidance of exposures like smoking and treatment of diseases like hypertension and diabetes that cause endothelial dysfunction." The study was published on September 28, 2018, in the American Journal of Respiratory and Critical Care Medicine.
Related Links:
Columbia University College of Physicians & Surgeons

Latest Clinical Chemistry News