Biomarker Assay Recommended for Heart Failure Diagnosis
By Labmedica International staff writers
Posted on 02 Apr 2018
The value of a biomarker to accurately diagnose or rule out acute heart failure in patients seen for shortness of breath at hospital emergency departments has been validated.
N-terminal pro-brain natriuretic peptide (NT-proBNP) and a related protein called (B-type natriuretic peptide (BNP) are both produced when the cardiac muscle is under stress.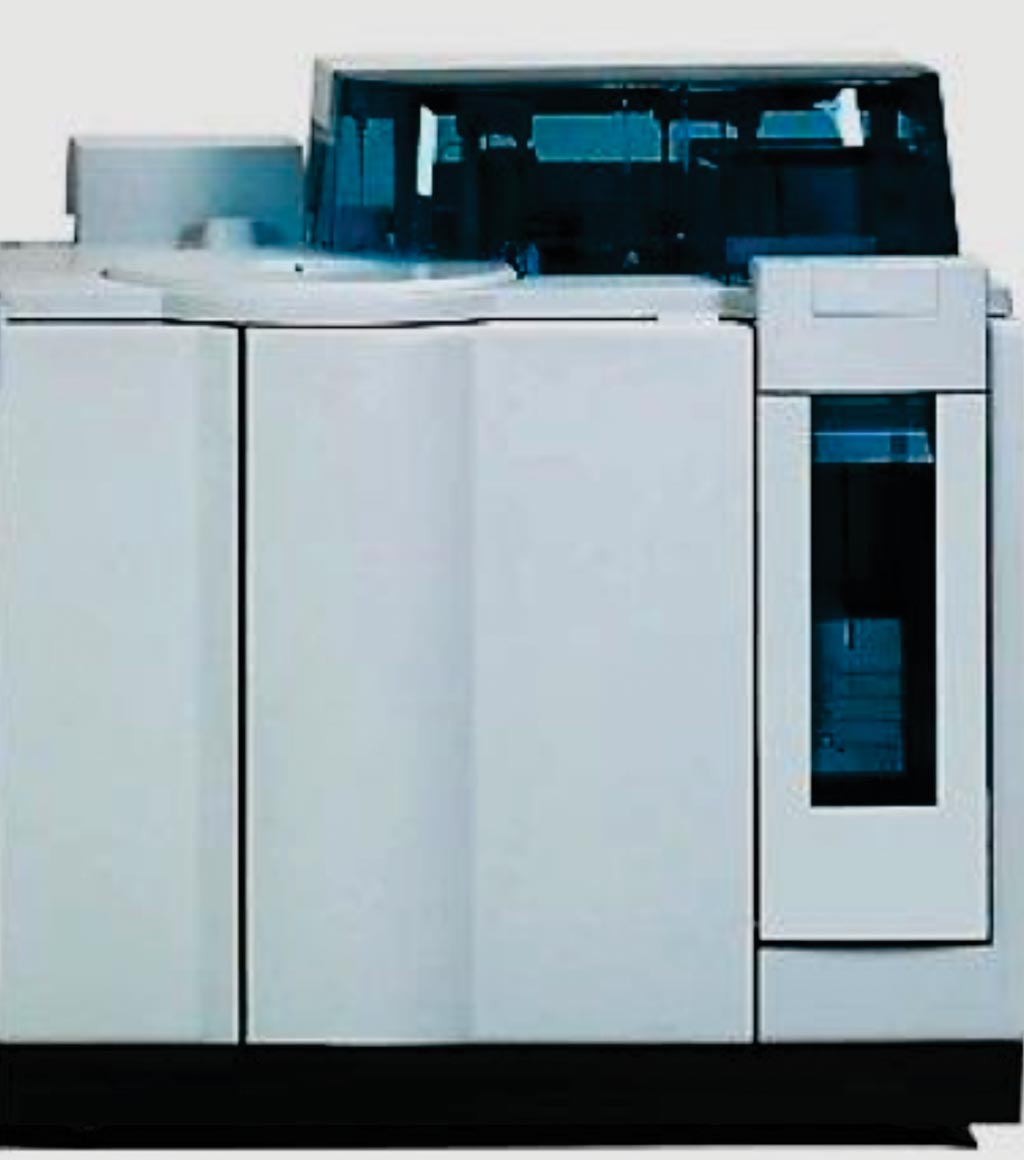 A multi-institutional team led by those at the Massachusetts General Hospital (Boston, MA, USA) enrolled 1,461 adult patients who had come to hospital emergency departments (ED) with shortness of breath or other breathing difficulties. The study was conducted in 2015 and 2016 at 19 sites in the USA and Canada. Blood samples to be measured for NT-proBNP levels were taken upon study enrollment, and determination of the presence of acute heart failure. A cobas e 601 analyzer was used for all NT-proBNP measurements. Primary endpoints were positive predictive values of age-stratified cutoffs (450, 900, and 1,800 pg/mL) for diagnosis of acute heart failure (HF) and negative predictive value of the rule-out cutoff to exclude acute HF. Secondary endpoints included sensitivity, specificity, and positive (+) and negative (−) likelihood ratios (LRs) for acute HF.
The scientists reported that of 1,461 subjects, 277 (19%) were adjudicated as having acute HF. The median NT-proBNP concentration of patients with acute HF (2,844 pg/mL; interquartile range: 1,247 to 5,976 pg/mL) was substantially higher than those without acute HF (98 pg/mL; interquartile range: 35 to 369 pg/mL). The area under the receiver-operating characteristic curve for diagnosis of acute HF was 0.91. Sensitivity for age-stratified cutoffs of 450, 900, and 1,800 pg/mL was 85.7%, 79.3%, and 75.9%, respectively; specificity was 93.9%, 84.0%, and 75.0%, respectively. Positive predictive values were 53.6%, 58.4%, and 62.0%, respectively. The sensitivity and negative predictive value for the rule-out cutoff of 300 pg/mL were 93.9% and 98.0%, respectively; LR− was 0.09.
The authors concluded that in acutely dyspneic patients seen in the ED setting, age-stratified NT-proBNP cut-off points may aid in the diagnosis of acute HF. An NT-proBNP <300 pg/ml strongly excludes the presence of acute HF. James Januzzi Jr., MD, a Professor of Medicine and lead author of the study, said, "We found no specific population in which the test did not perform well, and what was most striking to me - as someone who has been working with NT-proBNP since the early 2000s - was how consistent these results were with those of prior studies. Given the changes in the types of patients with heart failure we see today, it's quite remarkable how reliable this test is." The study was published on March 20, 2018, in the Journal of the American College of Cardiology.
Related Links:
Massachusetts General Hospital

Latest Clinical Chemistry News