Mass Spectrometer Test Developed for Multiple Myeloma
By Labmedica International staff writers
Posted on 03 Mar 2018
The M-proteins are established markers for plasma cell disorders including multiple myeloma and are a key analyte for diagnosis and management of that disease. Electrophoresis-based assays are commonly used to measure levels of these proteins, with higher levels indicating a higher disease burden, but such techniques are fairly time consuming and not highly sensitive.
Therapeutic monoclonal antibodies for treating multiple myeloma patients create interferences that can affect the accuracy of electrophoresis-based tests. Therapeutic antibodies can register as M-protein, making expression levels of the protein appear higher than they actually are and causing clinicians to underestimate patient response rates.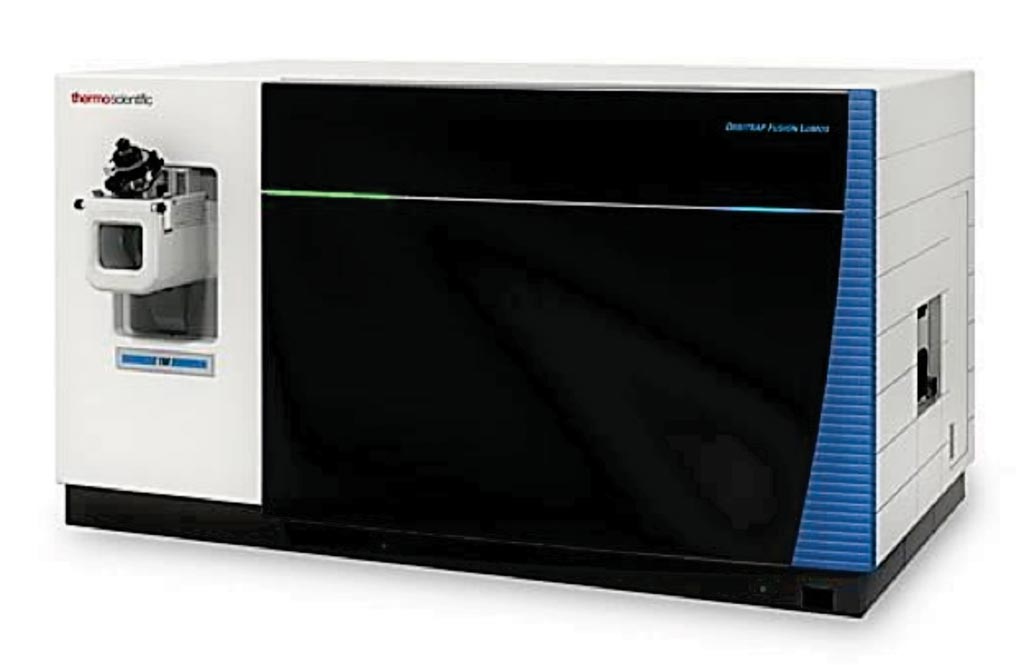 Scientists at Erasmus MC University Medical Center (Rotterdam, The Netherlands) and their colleagues developed a targeted mass spectrometer-based serum assay for quantifying M protein levels in multiple myeloma patients in the presence of therapeutic monoclonal antibodies. They developed the test using parallel-reaction monitoring (PRM) on an Orbitrap Fusion Lumos Tribrid Mass Spectrometer. While PRM is not as widespread a targeted proteomic approach as triple-quad selected-reaction monitoring mass spectrometry a common clinical technique, adoption of the method is growing.
The team addressed the sensitivity in M-protein diagnostics and show that their mass-spectrometry assay is more than two orders of magnitude more sensitive than conventional M-protein diagnostics. The use of stable isotope-labeled peptides allows absolute quantification of the M-protein and increases the potential of assay standardization across multiple laboratories. They discuss the position of mass-spectrometry assays in monitoring minimal residual disease in multiple myeloma, which is currently dominated by molecular techniques based on plasma cell assessment that requires invasive bone marrow aspirations or biopsies was also discussed.
Martijn M.VanDuijn, the senior author of the study, said, "The PRM method has some advantages in selectivity, but the triple quad machine has not disappointed us. So, there is no reason to believe that this could not be implemented on a triple quad machine in the future. The assay can also be expanded to quantify the levels of therapeutic antibodies used to treat patients, allowing for monitoring of the therapeutic levels of these antibodies as a side benefit." The study was published on February 9, 2018, in the Journal of Proteome Research.
Related Links:
Erasmus MC University Medical Center

Latest Clinical Chemistry News
Other channels